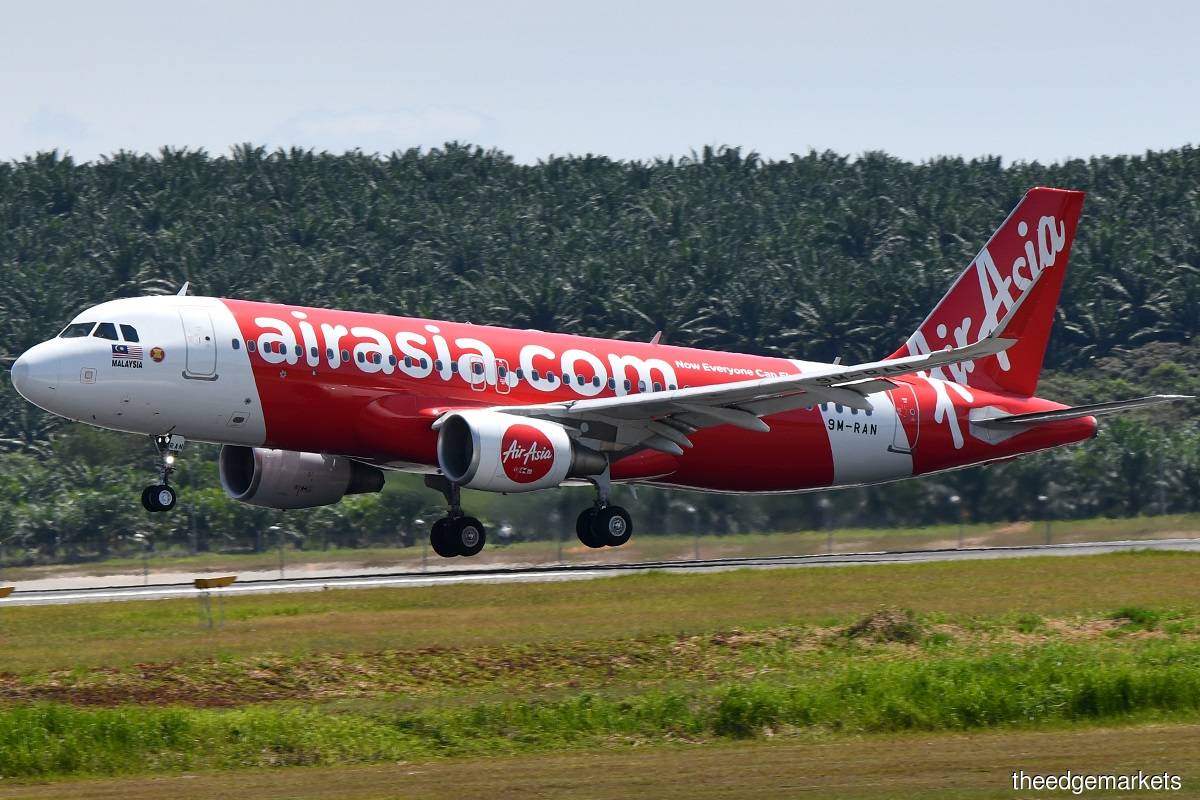 KUALA LUMPUR (May 12): AirAsia Group Bhd said today its wholly-owned subsidiary Asia Digital Engineering Sdn Bhd (ADE) had obtained the Civil Aviation Authority of Malaysia's (CAAM) base maintenance approval, which allows ADE to offer aircraft maintenance, repair and overhaul (MRO) services.
"With the approval, ADE will now not only perform regular line maintenance, but also base maintenance (hangar or C-checks) for AirAsia Group's airlines, and will also be available to support third-party airlines for aircraft MRO," according to budget airline AirAsia Group's statement today.
ADE CEO Mahesh Kumar claimed in the statement that ADE is now poised to become not just the biggest MRO service provider in Malaysia, but also one of the biggest in ASEAN and beyond following the CAAM's approval.
Mahesh said ADE always believes Malaysia should be the strategic hub for aircraft maintenance in the region and beyond to create jobs and economic benefits for the future.
"Based on demand, we are looking to expand our aircraft maintenance facilities and services at KLIA (the Kuala Lumpur International Airport), Johor and other airports in Malaysia by either utilising existing hangars or building new hangars," he said.
"ADE has made great progress since it was launched in the midst of the pandemic in September last year. We are thrilled to expand our services now to support AirAsia Group and other airlines in the region. 
"AirAsia Group has been sending aircraft to other MRO operators for scheduled base maintenance, which will now be able to be serviced locally in Malaysia [and hence] delivering significant efficiencies, including reduced maintenance cost," he said.
Globally, Mahesh said ADE had received approvals from the Directorates-General of Civil Aviation of India and Indonesia, and that ADE will continue to work with other aviation authorities in ASEAN as well as the European Union Aviation Safety Agency for further approvals to offer MRO services.
He claimed that ADE's operations are highly driven by big data and state-of-the-art digital technologies. 
Being a fully integrated digital company, ADE strives for operational excellence through enhanced visibility, intelligence and decision-making enabled by data, according to him.
"By combining data from our daily operations with other external data sources, we can provide our customers with the most comprehensive end-to-end solutions to meet their needs," Mahesh said.
As at 11.53am on Bursa Malaysia today, AirAsia Group shares were traded down two sen or 2.42% at 84.5 sen, with a market value of about RM2.82 billion.
AirAsia Group has 3.34 billion issued shares, according to its latest quarterly financial report.