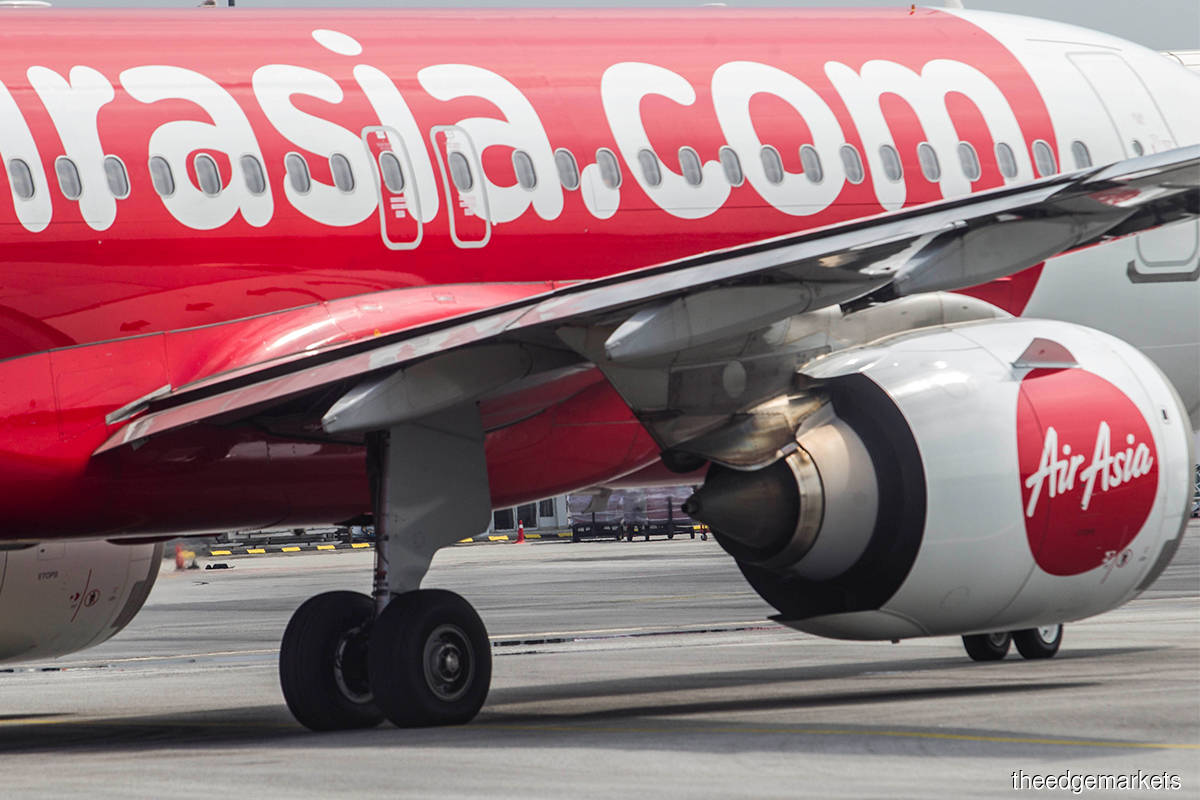 KUALA LUMPUR (Jan 14): AirAsia Group Bhd slipped to an over one-year low of 55 sen on Friday (Jan 14) after Bursa Malaysia dismissed its appeal from being classified as a PN17 company.
The counter, which opened seven sen lower at 67.5 sen, fell as much as 19.5 sen or 26.17% to a low of 55 sen.
The last time the stock declined to 55 sen was on Oct 30, 2020.
At 10.04am, the counter pared some losses at 63 sen, still down 11.5 sen or 15.44%.
The counter saw 227.9 million shares traded.
Meanwhile, Bursa Malaysia Securities Bhd said on Friday that the short selling under proprietary day traders (PDT) and intraday short-selling (IDSS) for AirAsia's stock has been suspended for the rest of the day as the last done price of the approved securities dropped more than 15 sen from the reference price.
The short selling under PDT and IDSS will only be activated the following trading day (Monday, Jan 17 at 08:30am).
AirAsia said in a bourse filing on Thursday that an application was submitted to Bursa Malaysia for the relief period to be extended beyond Jan 7.
"The board of directors wishes to inform that after due consideration of all facts and circumstances including all written representations and documents submitted before Bursa, Bursa has decided to dismiss the appeal," it said.
AirAsia triggered the PN17 suspended criteria in July 2020 after its external auditors Ernst & Young PLT issued an unqualified audit opinion with material uncertainty relating to going concern in respect of its audited financial statements for the financial year ended Dec 31, 2019 (FY19) and its shareholders' equity on a consolidated basis was 50% or less of its share capital.
The airline had also triggered the prescribed criteria pursuant to Paragraph 8.04 and Paragraph 2.1(a) of PN17 of Bursa's Main Market Listing Requirements, where AirAsia's shareholders' equity on a consolidated basis was 25% or less of its share capital and such shareholders' equity is less than RM40 million based on the audited financial statements for FY20.
Due to the relief measures of Bursa and the Securities Commission Malaysia, AirAsia was not classified as a PN17 listed issuer for a period of 18 months from the date of the first relief announcement.
Read also:
AirAsia classified as PN17 company after Bursa dismisses its appeal