This article first appeared in The Edge Financial Daily, on March 2, 2018.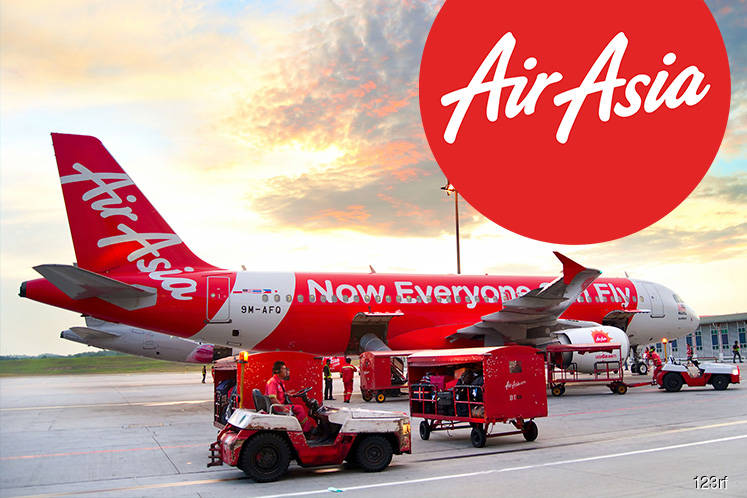 SEPANG: After announcing the divestment of its aircraft-leasing operations, AirAsia Bhd yesterday confirmed it is also planning to hive off its stake in travel booking site Expedia.
Its group chief executive officer (CEO) Tan Sri Tony Fernandes said he expects the airline to conclude the sale of its 25% stake in AAE Travel, the operator of Expedia, by year end.
Reaffirming the group's strategy of disposing of its non-core assets and focus on core operations, Fernandes said the budget carrier is also looking to sell its "Santan" food business as well as logistics and cargo operations.
"We have the logistics [business] and Datuk Shukrie (former Pos Malaysia Bhd CEO Datuk Mohd Shukrie Mohd Salleh) has joined us.
"We have a very strong logistics business to create an e-commerce courier company and a very powerful cargo [arm]," Fernandes told a press conference after the official opening of AirAsia's headquarters RedQ by Prime Minister Datuk Seri Najib Razak yesterday. The event was witnessed by over 2,000 AirAsia employees in attendance and at the airline's Penang, Johor, Kuching and Kota Kinabalu hubs via live telecast.
On the expected special dividend from the sale of the leasing operations, Fernandes said: "If it's my way, a large part of it (proceeds from the sale) will be paid out, but it's up to the board and shareholders to decide."
Earlier in the day, AirAsia announced that it is divesting its leasing business to entities managed by BBAM Ltd Partnership for US$1.18 billion (RM4.64 billion).
Noting that most airlines are asset-light, Fernandes said the leasing market for aircraft is now very competitive.
"It was much more expensive to lease a plane when I first started [in the aviation industry]. Leasing has been as attractive as bank financing, so that's why we are taking more leased planes."
Additionally, Fernandes said the airline will be seeking a balance between owning and leasing aircraft. "What's most important to me is what generates the most cash and the lowest cost [of operating].
"We generate our profits from selling air tickets, and from ancillary income. The leasing business is not one that analysts value. That's why we had disposed of it."
Fernandes also said the group is targeting to carry 89 million passengers in 2018, up 25%, from 71 million last year.
At the launch, Najib said AirAsia has done Malaysia proud by expanding as a home-grown airline to become the world's best low-cost carrier (LCC). "Thank you for bestowing me the title 'Father of Low-Cost Air Travel'. I will have to look after you," he added.
Najib said the rise of LCCs from when they were a new phenomenon only a little over a decade ago to what they have become today has brought with it a very welcome boost to the tourism industry.
As part of the Tourism Transformation Plan, he said Malaysia aims to attract 36 million tourists and rake in RM168 billion in tourism revenue by 2020.
"We are getting close to this target. However, tourism is very fickle and sometimes unpredictable as travel patterns and sentiments are influenced by a wide array of factors," he said.