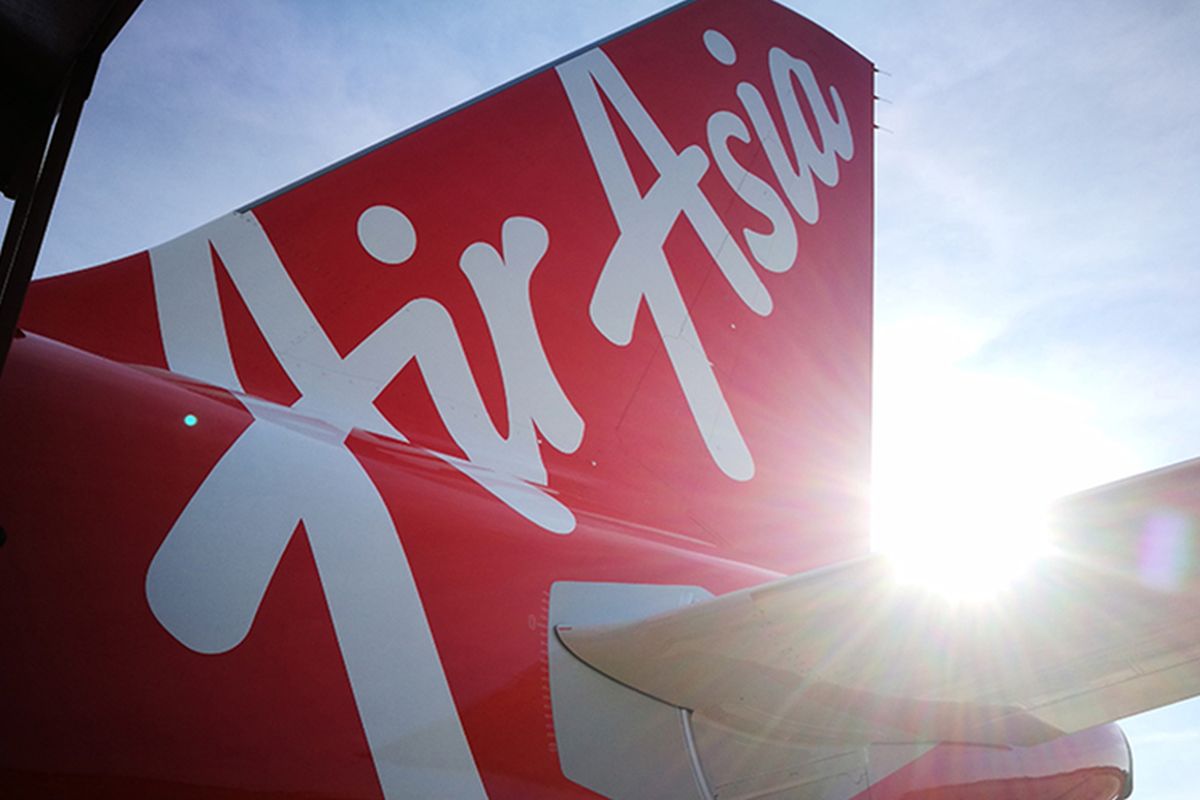 KUALA LUMPUR (May 27): AirAsia Group Bhd saw its net loss narrow to RM767.42 million for the first quarter ended March 31, 2021 (1QFY21),  from RM803.85 million a year earlier.
"A major portion of the loss for the period relates to depreciation of right-of-use (ROU) assets and interest on lease liabilities amounting to RM410.2 million (1QFY20: RM437 million) and RM116.8 million (1QFY20: RM141.4 million), respectively," said the budget airline in a filing with Bursa Malaysia.
AirAsia said the performance was also dragged by foreign exchange losses, which swelled to RM179.2 million, from RM31.8 million in 1QFY20. However, this was mitigated by fair value gains of RM22.41 million, versus fair value losses of RM270.05 million a year ago.
Revenue fell to RM298.22 million from RM2.31 billion in 1QFY20, as travel demand was curbed by the travel restrictions imposed by the government in January.
Airasia said passengers carried plunged 90% to 976,968 from 9.85 million a year ago, on the back of a similar 91% reduction in available seat kilometer (ASK).
Load factor also fell 10% to 67% in the Jan-March quarter, from 77% a year ago.
On quarter-on-quarter basis, AirAsia's net loss is significantly lower than the RM2.44 billion net loss posted in 4QFY20, when it recorded one off adjustments on impairment of receivables and rights of use asset.  Revenue, meanwhile, improved 11.51% from RM267.44 million.
This is AirAsia's seventh consecutive quarterly loss,  since it slipped into the red  in 3QFY19.
On prospects, the group said it is well-prepared to rely solely on domestic operations this year if borders remain closed.
"We remain focused and committed to further strengthen our domestic position at this juncture as we await developments in regards to international air travel," it said.
The group expects to see improved stability in its operations as vaccinations continue to be rolled out in phases across all key markets coupled with better education and testing, alongside strong support for leisure travel bubbles among low risk countries and territories, and the push for global digital health passports.
It said it will continue to ensure that cash burn remains low and cost optimization measures continue to be implemented, including the right sizing of manpower and salary cuts for management, staff and directors whilst actively managing capacity to be in line with demand.
To preserve cash, the group is currently in negotiations with lessors to restructure lease terms.
AirAsia said the main effect on the group's cash flows would be the reduction in cash outflows for the deferred lease payments during the period of the rent concession.
In addition, the airline said it has completed two tranches of private placements and successfully raised RM336 million — as part of its overall plans to raise between RM2 billion to RM2.5 billion in a combination of debt and equity funding to ensure sufficient liquidity for the group.
Also, it has ongoing deliberations with a number of parties for joint-ventures and collaborations that may result in additional third party investments in specific segments of the group's business.
"Through these various fundraising exercises that the group is working on, the group foresees it will have sufficient liquidity to sustain the business operations," the group added.
Shares of AirAsia slid 0.5 sen or 0.58% to close at 86 sen, valuing the group at RM3.28 billion.
Read also:
AirAsia continues not to be classified as PN17 company