This article first appeared in The Edge Financial Daily, on April 18, 2019.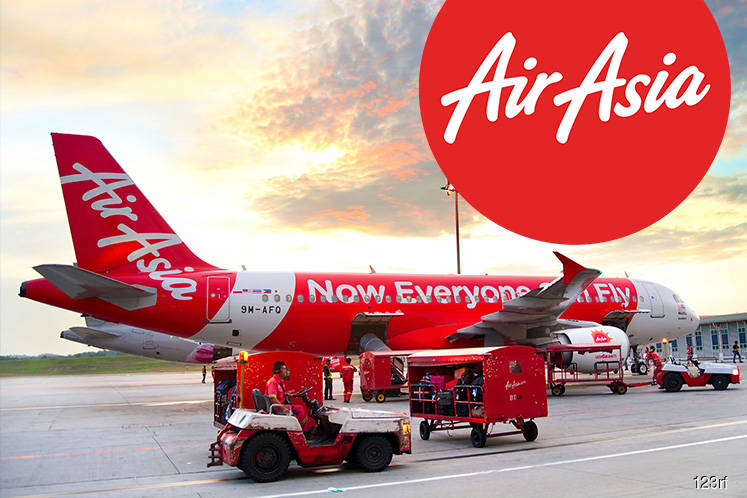 KUALA LUMPUR: AirAsia Group Bhd chief executive officer (CEO) Tan Sri Tony Fernandes has confirmed that the group is disposing of 25 aircraft to US-based global private investment firm Castlelake LP for US$768 million (RM3.17 billion) after obtaining its shareholders' approval.
Fernandes said via Twitter that AirAsia received its shareholders' nod yesterday morning during an extraordinary general meeting.
"Selling our aircraft monetises all our aircraft at high prices and avoids residual risk, and allows us to return cash to shareholders and invest in our new digital business," said Fernandes.
"Between accountants and analysts, investors get a raw deal. MFRS 16 (Malaysian Financial Reporting Standards 16) had no impact [on] cash. I value companies on cash generation," he added from his Twitter handle @tonyfernandes.
On Dec 24 last year, AirAsia said the deal would be carried out via the sale of the group's entire equity interest in Merah Aviation Asset Holding Ltd, held by the group's indirect wholly-owned subsidiary Asia Aviation Capital Ltd (AACL), to AS Air Lease Holdings 5T DAC, an entity indirectly controlled by Castlelake.
Besides the sale of Merah Aviation shares, Castlelake will also buy from AACL a total of four new aircraft, to be delivered in 2019, said AirAsia.
Meanwhile, the 25 existing aircraft (A320-200ceo and A320neo) under Merah Aviation, as well as the four new aircraft to be delivered (A320-200ceo), will be leased back to AirAsia and/or its affiliates.
JV plan to set up low-cost carrier in Vietnam shelved
Separately, AirAsia announced in a stock exchange filing yesterday that it had terminated a joint-venture (JV) plan with Vietnamese partners to set up a low-cost carrier in Vietnam.
No reason was given for the termination.
AirAsia said its wholly-owned subsidiary AirAsia Investment Ltd (AAIL), together with Gumin Company Ltd and Hai Au Aviation Joint Stock Co (HAA), had amicably agreed to terminate and release each other from all obligations in relation to the proposed JV, effective immediately.
Nonetheless, AirAsia said the group remains interested in operating a low-cost airline in Vietnam due to its favourable geographical location, expanding aviation market and overall growth potential.
"The termination of the joint venture is not subject to the approval of the company's shareholders and is not expected to have any financial impact on the net assets or gearing of the company," AirAsia added.
AirAsia previously announced in March 2017 that it would form a RM194 million JV low-cost airline in Vietnam, with the aim to offer affordable but high-quality airline service to Vietnamese and foreign tourists.
At the time, AirAsia said AAIL would take up 30 million shares representing a 30% stake for RM58.2 million and Gumin would hold 69.99 million shares or 69.9% in HAA, while Tran Trong Kien, the chief executive officer of Thien Minh Travel Joint Stock Co, will hold one share.
As recently as December last year, AirAsia reaffirmed its intention to set up a JV low-cost carrier, when it signed a memorandum of cooperation with Tran and HAA in Hanoi during the Vietnam Travel and Tourism Summit 2018.
AirAsia shares closed one sen or 0.41% higher at RM2.48 yesterday, with a market capitalisation of RM8.29 billion. In the past one year, the stock has retreated near 20%.