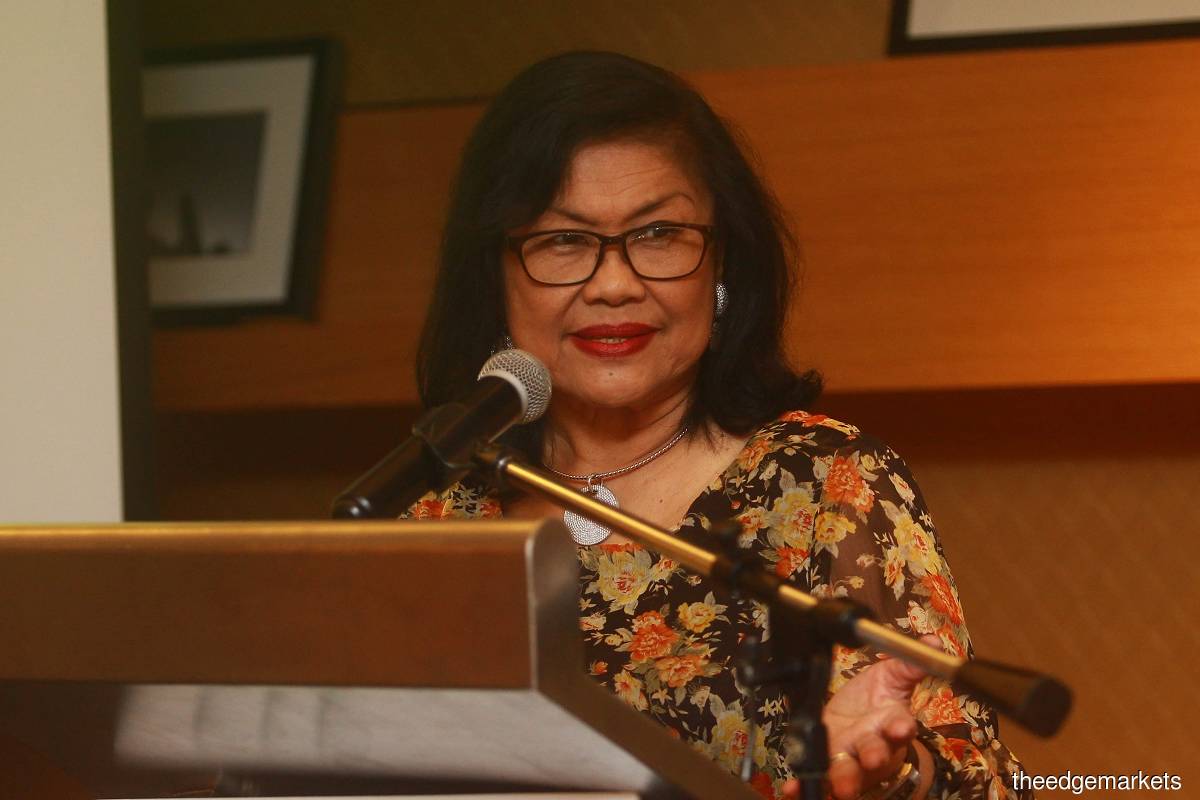 KUALA LUMPUR (Aug 6): Financial support packages such as loans with easier terms to AirAsia will not only provide the budget airline with operating funds but also create a high multiplier effect to boost and revive Malaysia's economy, Utusan Online reported today quoting AirAsia X Bhd chairman Tan Sri Rafidah Aziz.
Rafidah was quoted as saying AirAsia is negotiating for bank loans with low interest rates and longer tenures.
"All countries understand, when the aviation industry opens, business people and tourists will come, so hotels and restaurants will resume operations and receive visitors," she said.
Utusan Online, quoting Rafidah, reported that support and financial assistance is needed by airlines affected by the enforcement of Malaysia's Movement Control Order (MCO) to curb the Covid-19 pandemic.
"If (you) want us (airlines) to resume (operations), (you) have to help because during the MCO, no income is earned because flights in and out of the country are stopped while expenses continue to be incurred," she said.
Utusan Online, quoting Rafidah, reported that the Covid-19 pandemic, which has not ended, does not hinder AirAsia from continuing to find new flight destinations.
"If prices of (crude) oil [go] up, is the flight worth it or not?" she said.
Malaysia's MCO, which was initially scheduled between March 18 and 31, 2020 requires non-essential businesses to stop operations, while the public was ordered to stay at home to curb the Covid-19 outbreak.
On March 25, Prime Minister Tan Sri Muhyiddin Yassin said the government decided to extend the MCO until April 14, because updates from the National Security Council and the Health Ministry indicated an increase in Covid-19 cases. 
On April 10, Muhyiddin said the government was extending the MCO until April 28.
On April 23, Muhyiddin said the MCO would be extended for another two weeks until May 12.
On May 4, news reports, quoting Senior Minister (Security Cluster) Datuk Seri Ismail Sabri Yaakob, indicated, that regulations under phase four of the MCO were null and void with the commencement of the conditional movement control order (CMCO) or phase five of the MCO.
On May 10, Muhyiddin said the CMCO would be extended to June 9.
On June 7, Muhyiddin said the CMCO scheduled to expire on June 9 will be replaced with the recovery movement control order (RMCO) beginning June 10 until Aug 31.
At Bursa Malaysia's 12:30pm break today, AirAsia Group Bhd's share price settled up 0.5 sen or 0.85% at 59.5 sen for a market capitalisation of about RM1.99 billion. The stock saw 5.5 million shares transacted.
AirAsia X settled unchanged at five sen for a market capitalisation of some RM207.41 million. The stock saw 7.67 million shares traded.