This article first appeared in The Edge Financial Daily, on February 28, 2019.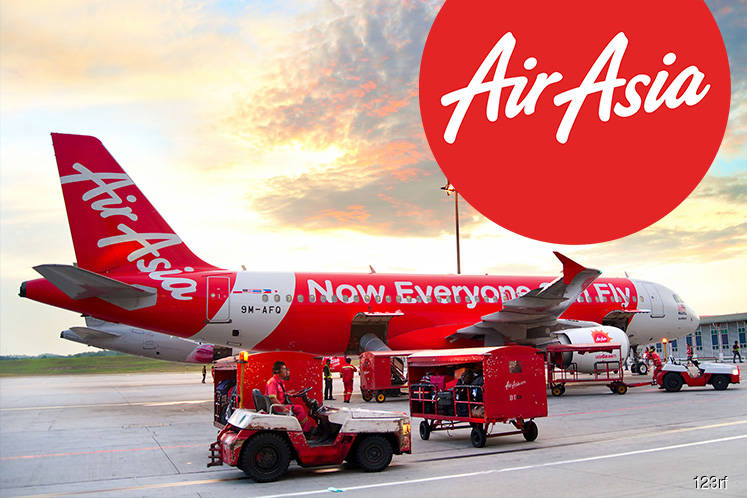 KUALA LUMPUR: Higher fuel prices and operating lease expenses pushed AirAsia Bhd into the red with a net loss of RM394.97 million in the fourth quarter ended Dec 31, 2018 (4QFY18), despite higher revenue. This is the group's first loss-making quarter since 3QFY15.
Average fuel price in 4QFY18 came in at US$92 per barrel, versus of US$69 a year earlier, AirAsia said in a stock exchange filing yesterday.
Operating lease expenses rose due to completion of the group's sale and leaseback transaction, whereby it sold its aircraft and leased them back.
The group posted a net profit of RM372.65 million in the previous year's corresponding quarter, when revenue came in at RM2.66 billion. Revenue grew 6.2% to RM2.82 billion in 4QFY18, after a 16% increase in total passengers carried.
However, the group's load factor in 4QFY18 fell to 84% from 88% previously, as the increase in total passengers carried was lower than the 21% increase in capacity, as the group sought to increase its market share and secure airport slots.
AirAsia said this resulted in a short-term setback as fares were down by 6% to RM171, as it prepares for a strong start in 2019.
The group said there were numerous one-off items related to the transfer of aircraft to BBAM Ltd Partnership and change in accounting from owning to leasing of aircraft.
"To name a few, those relating to the BBAM transactions include professional fees of RM101 million, re-recognition of RM29 million for depreciation of five unsold aircraft and accretion of RM16 million finance cost tied to the assets sold.
"These one-off costs resulted in a net operating loss of RM220.4 million. The total one-off items amounted to RM318 million. Eliminating the amount, the quarter's performance was commendable and would have recorded RM98 million," it said.
For the full-year period, AirAsia's net profit rose 21.5% to RM1.98 billion, from RM1.63 billion in the previous year, while revenue rose 9.2% to RM10.6 billion, from RM9.71 billion.
"It was a great 2018. We gained a significant market share across the group and recorded a RM1.7 billion in net profit for the full financial year. Financial results were commendable despite the abnormal fuel hike.
"We are focused on keeping costs low for all AOCs (air operator's certificate) and will continue to reduce costs further," said AirAsia deputy group chief executive officer Bo Lingam in a statement.
He said the group is confident that all Asean AOCs will be profitable in 2019, given the strong load trend seen since the start of the year.
AirAsia chief executive officer Tan Sri Tony Fernandes said 2019 will be the start of AirAsia's transformation, pointing out that the group had generated more than RM16 billion in gross merchandise revenue from its online flight ticket sales in 2018.
"This platform is in fact one of the largest revenue generating platforms in Asia today. Hence, we are also increasing our efforts to sell additional travel-related services such as hotels, tours, insurance and more to millions of our guests who fly with us.
"We intend to transform AirAsia.com into a platform of choice for all to fulfil any travel needs. We believe that this platform has enormous potentials and will generate a significant increase in revenue for the group," he said.