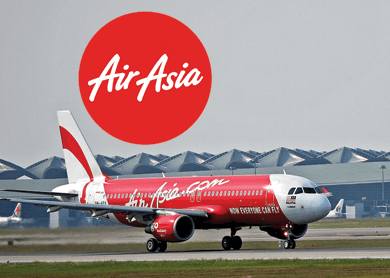 KUALA LUMPUR (June 12): Shares of low cost carrier AirAsia Bhd continued to be sold this morning and fell 1.65% despite a local aviation analyst's view that the selling was overdone, and not entirely justified.
As at 9.18am, AirAsia fell three sen to RM1.79 with 3.95 million shares done.
In a note to clients today, Maybank IB Research aviation analyst Mohshin Aziz said the selldown of AirAsia shares yesterday was triggered by a report written by GMT Research, which he said was short of damming the company.
"It's not our policy to comment on other people's report, so I leave you to it.
"But let's just say there was nothing new, nor anything  groundbreaking that I and the rest of the analyst community haven't raised already," he wrote this morning.
Mohshin said the modus operandi of these institutions was to spark fear and let the momentum sway things down.
"First short sell, when it breaks technical support the technical traders will push it down, and the final leg is for fatigued long-term shareholders to give up. I call this the three pillar of death strategy.
"But it won't likely work in Malaysia. Here, short-selling is regulated and structured. There is only so much that one can short-sell per day, and equally tedious it takes time to cover your position," he said.
Mohshin explained that in short, to short-sell successfully in Malaysia must be in it for a long-term, day trading is not feasible.
"That means, the first firepower of short-selling AirAsia's share is somewhat limited. There might be further pressures on technical and forced-selling on margin accounts.
"But thereafter, fundamentals will prevail and the stock should correct. The core shareholders are solid long-term investors and there is no evidence of selling in the past month," he said.
Mohshin maintained his "Buy" rating on AirAsia with an unchanged target price of RM2.45 and said he believes this episode blow over rather quickly.
"Be brave and accumulate for a profitable trade," he said.