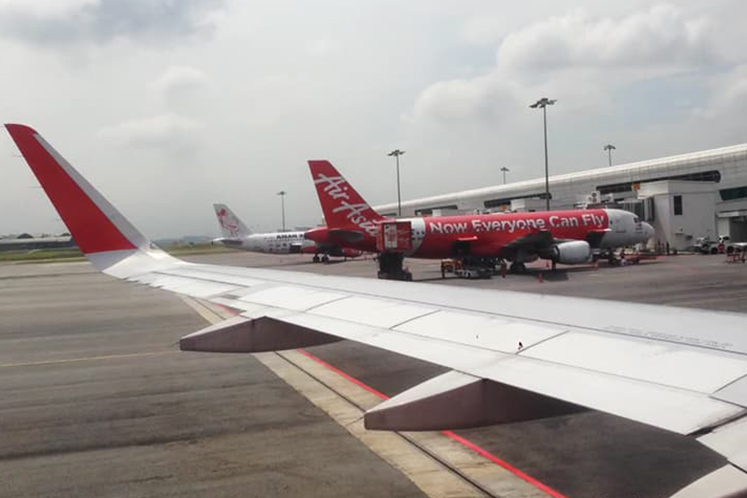 KUALA LUMPUR (July 19): AirAsia Group Bhd has transferred 30 aircraft with gross proceeds totalling US$355 million (approximately RM1.44 billion) as part of its divestment plan for its aircraft-leasing unit currently managed by wholly-owned subsidiary Asia Aviation Capital Ltd (AACL).
In a bourse filing, AirAsia said its latest transfer on July 18 involved 17 aircraft. It received US$17 million in gross proceeds, US$14.5 million of which went towards meeting the capital call by Incline B Aviation Ltd Partnership, of which AirAsia had earlier agreed to become a limited partner.
AirAsia said its planned staggered disposals of the other remaining 54 aircraft and 14 aircraft engines under the sales and purchase agreement it has signed with Incline B Aviation Ltd Partnership and FLY Leasing Ltd is on schedule.
In March, AirAsia announced a deal with San Francisco-based BBAM Ltd Partnership, one of the world's largest managers of investments in leased commercial jets, under which it would sell its aircraft-leasing operations to BBAM-managed entities for a total disposal consideration of US$1.18 billion, valuing the business at an enterprise valuation of US$2.85 billion.
As a result of the disposal, AirAsia is expected to recognise a gain on sale of RM967.1 million.