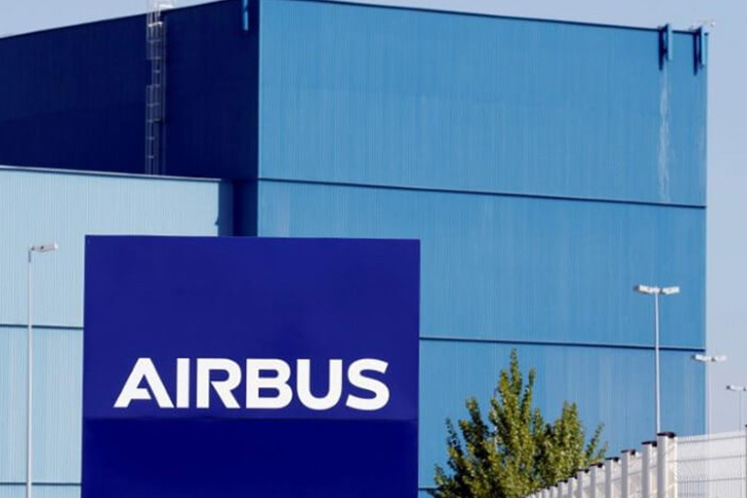 SEPANG (July 19):  AirAsia Group Bhd and Airbus SE are in discussions to develop an industrial aeronautical centre in Malaysia, following AirAsia X Bhd's (AAX) confirmation that it would purchase 100 Airbus A330neos, making the budget carrier the largest customer of the aircraft model.
AirAsia group chief executive officer Tan Sri Tony Fernandes revealed that AirAsia and Airbus are looking to cooperate to set up the centre, which could include the establishment of maintenance, repair and overhaul (MRO) facilities, training centre, data centre, possible industrial cooperation and Airbus supplier implantation. 
"Along that time [we established the AAX-Airbus deal], we have asked Airbus to invest in Malaysia. There's going to be a significant investment that will be taking place… AirAsia will help facilitate to bring in that investment into Malaysia," Fernandes told a media briefing to announce the aircraft order here today.
"I have no doubt we will be able to bring significant benefits to the people and the economy of Malaysia, and establish the country as the region's premier aviation hub. We have always been a big believer in the potential of Malaysia to be a major aeronautical centre."
Fernandes is excited that Airbus, and possibly engine maker Rolls Royce, will come onboard, which could then attract other aviation players to participate.
An industry executive familiar with the deal seemed confident the centre would materialise. He told The Edge Financial Daily that the scale of the investment by Airbus is "going to be large", and may include the construction of a low-cost carrier (LCC) airport and a finishing line centre for plane manufacturers. 
"Work it out — if you have an MRO, if you have a finishing line centre, you need to have a runway. There are many state governments that have wanted to build an LCC airport," said the executive, who declined to be named as negotiations are still ongoing.
"This could the biggest MRO in Asia, if based just on AirAsia's fleet size of some 700 planes. And then you've got Rolls Royce, you've got components, brakes and wheels. It could be the beginning of an aviation park, such as the one planned in Gujarat, India," he added.
According to AirAsia, a feasibility study comprising three sections would be carried out over an 18-month period. The first centres on site survey, identification of the existing industrial assets, identifying potential enablers, and the industrial opportunities.
The second will be on on market analysis, preliminary business case, and industrial feasibility, while the third will focus on the shortlist of industrial opportunities, definition of next steps, including the necessary investment, training, and timeline up to the launch of the project.