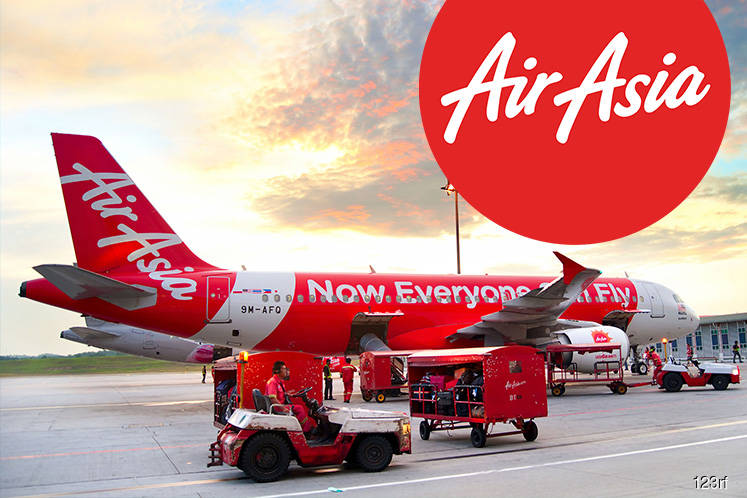 KUALA LUMPUR (Aug 15): Low-cost carrier AirAsia Group Bhd (AAGB) shares climbed 1.49% in late morning trade today after the group disposed of its remaining 25% stake in online travel agency AAE Travel Pte Ltd to Expedia Inc for US$60 million (RM240 million), which will result in the airliner realising a gain on disposal of RM230.4 million.
At 11.48am, AAGB rose 5 sen to RM3.40 with 3.79 million shares done.
At group consolidated level, the total gain would amount to RM181.6 million, it said. AAE Travel was a 50:50 joint venture (JV) between AirAsia and Expedia, before AirAsia sold its 25% stake to the JV partner in 2015.
Meanwhile, earlier this morning, AAGB group executive chief officer Tan Sri Tony Fernandes said AirAsia's digital ventures have yielded some US$1.5 billion in sales.
Tweeting from his handle @tonyfernandes, he said: "Our Joint venture and Subsidiary sales have yielded us about US$1.5 billion. But wait till we get value for our three unicorns @bigpaymeapp @travel3Sixty Redbox logistics and Ourshop."
The JV and subsidiaries Fernandes alluded to were units such as travel portal travel360, logistics arms Redbox and Red Cargo, retail portal Ourshop, as well as digital wallet BigPay and point programme BIG Loyalty under RedBeat Ventures.
Fernandes also commented on AAGB's disposal of its remaining stake in AAE Travel to Expedia as part of plans to monetise its investment in the JV company and increase the budget airline's working capital.
"Good to get expedia done. A good return on our investment and now free to go build some of these unicorns. Building a huge digital business. No analyst see it but Time shareholders will be very pleased," he said.