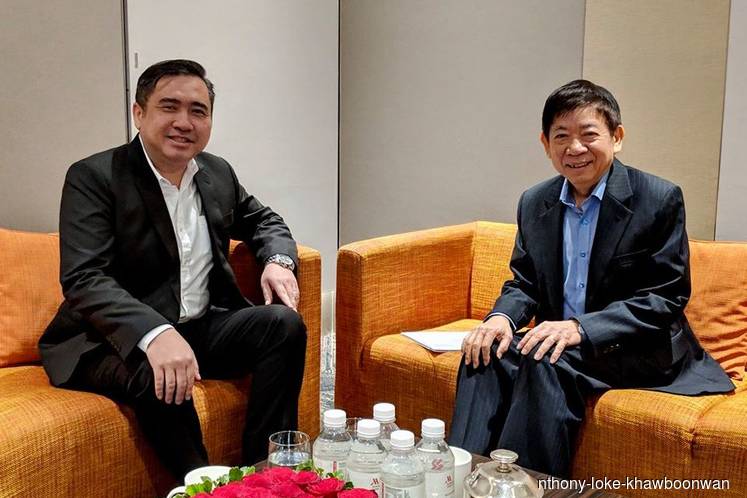 SINGAPORE (Jan 23): Malaysian Transport Minister Anthony Loke said he had a "fruitful and constructive" meeting with his  Singaporean counterpart Khaw Boon Wan this morning.
"We agreed on the way forward to solve the Seletar airport issue and the civil aviation authorities of both countries will continue the discussions on the technical aspects," he wrote in his Facebook on his third meeting with Khaw regarding the matter.
Prior to this Malaysia's Economic Affairs Minister Datuk Seri Mohamed Azmin had announced the meeting was to take place tomorrow.
Apparently the meeting had taken place today instead without the press getting wind of it.
Meanwhile, Khaw, also in his Facebook, said Singapore had suggested extending the mutual suspension of Malaysia's Restricted Area (RA) over Pasir Gudang and Singapore's Instrument Landing System (ILS) procedures at Seletar Airport.
"It is to give the officials more discussion time to reach a win-win outcome. He (Loke) will take my suggestion back to his Cabinet colleagues," said Khaw in his posting on today's meeting which was accompanied with a photograph of him and Loke.
On Jan 8, Malaysia and Singapore agreed for both sides to immediately and simultaneously suspend Malaysia's permanent RA over Pasir Gudang and Singapore's ILS procedures for Seletar Airport for a period of one month.
According to Khaw, he and Loke would meet again after the Lunar New Year, to continue the airspace discussion.
The two earlier meetings were held in Putrajaya and Bangkok.