This article first appeared in The Edge Financial Daily, on October 23, 2018.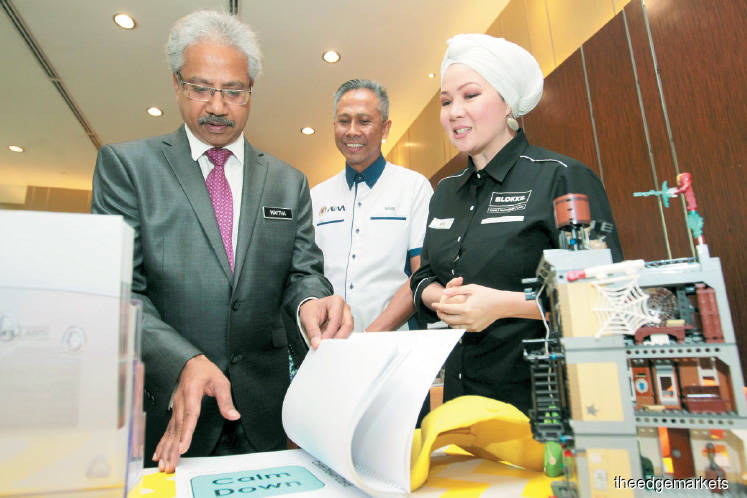 KUALA LUMPUR: Agensi Inovasi Malaysia (AIM) is targeting to add up to six more high-impact projects or social purpose organisations (SPOs) to SIX, which stands for the Social Impact Exchange, where currently 19 are listed.
SIX is Malaysia's first pay-for-impact exchange that aims to channel untapped corporate resources into high-performing SPOs or projects with high social impact.
"Currently, we have 19 SPOs listed on SIX. Hopefully, we can get another five or six high-impact SPOs and projects to list on the exchange by the end of the year," said AIM chief executive officer Naser Jaafar at a press conference to announce the inclusion of 11 new high-impact organisations and projects to SIX yesterday.
The number of applications to the exchange has been encouraging, said Naser, who believes AIM is on track to achieve its target of 24 listed SPOs this year. "If we get 24 high-impact social purpose organisations listed under SIX annually — of course, I want to be very optimistic as this is something good for society — so let's try to shoot for 100 organisations by 2020, " Naser said.
SIX was launched during the Global Entrepreneurship Community Summit in December last year. It is designed to parallel a traditional stock exchange, and pave the way for a more innovative financing model for SPOs.
AIM, a statutory body under the Prime Minister's Department created to jump-start wealth creation through knowledge, technology and innovation, acts as the facilitator between the public, private and social sectors in constructing new and creative ways to develop this financing model for social services delivery.
Among the 11 new inclusions to the exchange yesterday were: "Foodbike" by Food Bike Sdn Bhd, "EDDY" by BAXS Technology Sdn Bhd, "BLOKKETherapy" by Blokke Labs Sdn Bhd, "MakanLah! Canteen Food: The Healthy Way" by MakanLah SE Sdn Bhd, and "Me.Reka" by Merdeka Innovative Education Sdn Bhd.
"We see the setting up of these vehicles as the way forward to finding new solutions for social issues, as well as satisfying societal needs which have been ignored or inadequately fulfilled by the public and private sectors," Naser said, adding that the creation and development of SIX are an opportunity for Malaysia to set a new global standard for organisations' social impact measurement and reporting.
To support the agenda, AIM, said Naser, is inviting more private-sector funders to step forward to work with AIM and SPOs to explore potential collaborations to address social issues in Malaysia.
"We are taking on a role similar to the Securities Commission [Malaysia] to evaluate the organisations, and we want to make sure the funding price is right, the programme makes sense and the board members have high integrity. The whole idea is when people go to SIX and they look at the companies listed under the exchange, they don't need to go through due diligence as we have completed that prior to the listing," Naser added, saying that SPOs can enjoy more efficient fundraising, instead of relying on just volunteers.