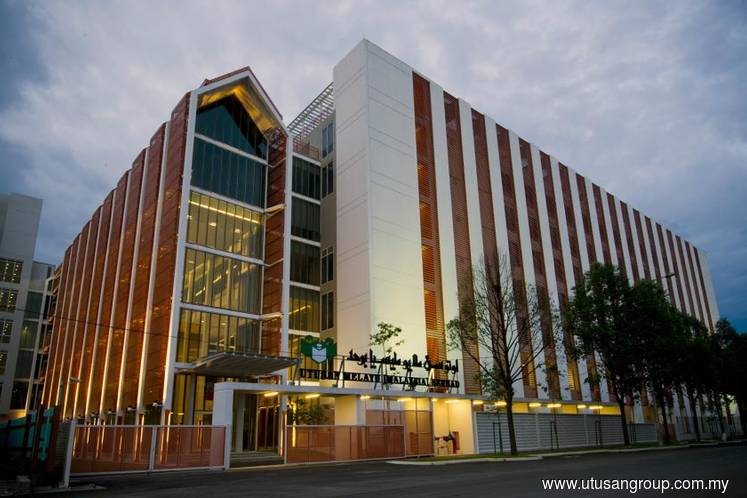 KUALA LUMPUR (Aug 20): Utusan Melayu (M) Bhd, whose share price plunged to an all-time low of seven sen today, will be delisted from Bursa Malaysia on Aug 30 as the media company failed to submit its regularisation plan to the regulatory authorities before the stipulated dates.
Trading of the Practice Note 17 (PN17) company's shares on the Main Market of Bursa Malaysia will be suspended from Aug 28 onwards, according to Utusan's filing to the local stock exchange.
Nonetheless, in the event Utusan submits an appeal against the delisting to Bursa Securities on or before Aug 27, the removal of the company's securities from the official list of Bursa Securities on Aug 30 shall be deferred pending the decision on the company's appeal.
Based on the closing price of seven sen, the newspaper group is valued at barely RM7.75 million in terms of market capitalisation.
Yesterday, Utusan, which publishes Utusan Malaysia, Mingguan Malaysia, Kosmo and Kosmo Ahad, said it had failed to submit its regularisation plan to the regulatory authorities on the Aug 19 deadline.
Utusan revealed that it is "impossible" for the group to find potential investors to revive the business due to its huge liabilities.
Utusan, with its employees not paid since June, said it had not been able to quickly resolve its cash flow issues, as the slow market sentiments and restrictions and requirements by the relevant authorities had impeded its efforts in disposing of properties to raise cash.
The newspaper group was once controlled by Umno, which previously owned a 49.77% stake. The political party has sold a 30% stake to former Kulim-Bandar Baharu member of parliament Datuk Abd Aziz Sheikh Fadzir's investment vehicle Opulence Asia Sdn Bhd. Umno is now holding an 18.16% stake.
Another substantial shareholder is Tan Sri Syed Mokhtar Albukhary with a 19.72% stake in Utusan.
To recap, Utusan had posted its seventh consecutive quarterly net loss at RM3.89 million for the three-month period ended June 30, 2019 (2QFY19). Its quarterly revenue had more than halved to RM25.91 million, from RM63.87 million in the year-ago quarter.
As costs continue to creep up, Utusan recorded a cumulative net loss of RM12.09 million for the first half of this year. Revenue plunged 56% to RM52.66 million, from RM119.38 million in the same period a year ago.
See also:
Utusan is valued at only RM8m in market cap
Why Utusan will be hard-pressed to find a white knight