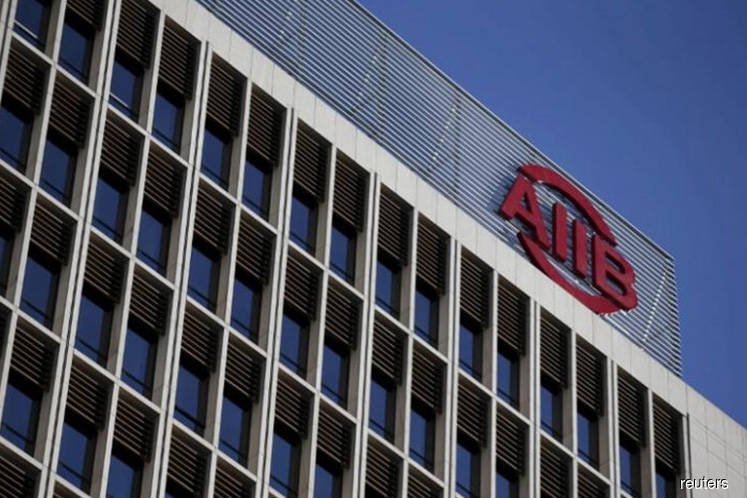 Once approved, financing from China-backed development bank could begin as early as 2018
KUALA LUMPUR (Nov 8): China-backed Asian Infrastructure Investment Bank (AIIB) is studying various proposals to provide financing for green projects, particularly in the renewable energy space, either in Malaysia or overseas but led by Malaysian firms, said its senior economist Dr Thia Jang Ping. 
"Among the areas that we are seeing opportunities are in the renewable energy space, where the cost of renewable has come down and matched with those so-called dirty ones. In some areas, it is at 6 sen or 7 sen per kilowatt," Thia told reporters after speaking as a panellist on a topic of "Asean Infrastructure Financing: How To Accelerate Growth" at the Asean Capital Market Forum 2017 here today.
According to Thia, AIIB has been closely but quietly monitoring the development in the country's green technology scene, particularly with regards to the recent announcement by the government on awarding a contract related to building large-scale solar power plants.
Energy, Green Technology and Water Minister Datuk Seri Dr Maximus Johnity Ongkili had on Oct 25 said his ministry is looking to award the contract to build large-scale solar photovoltaic plants — valued at a combined capacity of 402 megawatt — to 18 companies within the next years.
Under the Green Technology Master Plan 2016-2020 that unveiled on Oct 12, the government has outlined five strategic thrusts to increase usage of green technologies: promotion and awareness; institutional framework, research, development and commercialisation; human capital development and market enablers.
Declining to provide a specific timeline, Thia did not discount the possibility that AIIB — a multilateral development financial institution created in 2016 to meet the daunting infrastructure needs in Asia — could make its maiden Financing foray into the country by as early as next year. 
"We don't discuss specific details about projects that are still under consideration. And certainly, we do not divulge any exact timeline until the project is approved by the bank," said Thia, who is attached with AIIB's Policy and Strategy Group and based in Beijing. 
As for the financing mode, Thia said AIIB pursues various routes which also include collaboration with commercial banks to spread financing risks for projects that are catalytic and has high impact. 
"It is not AIIB alone that provides financing and there are various modes. But we do take on a role and fill in the gap, if the financing quantum of a project could strain the commercial banks' balance sheet," he added. 
For projects that would create green and positive impact to the economy and community, Thia said AIIB, which has an initial capital base of US$100 billion, does not mind collaborating with relevant commercial banks to further stretch the financing period to around 16 or 17 years, from the usual period of some 12 years.  
"Of course AIIB will be doing its own assessment on the feasibility of the project, before brewing a financing deal with the relevant owners," Thia added, who had served in various capacities at Singapore's Ministry of Finance and Ministry of Trade and Industry. 
Established in 2004, Asean Capital Markets Forum is a high-level group of capital market regulators from all 10 Asean nations: Malaysia, Brunei, Cambodia, Indonesia,  Laos, Myanmar, Philippines, Singapore, Thailand and Vietnam. 
Currently headed by Securities Commission Malaysia's chairman Tan Sri Ranjit Ajit Singh, the Asean Capital Markets Forum is a platform for regulators to develop deep, liquid and integrated regional capital markets.