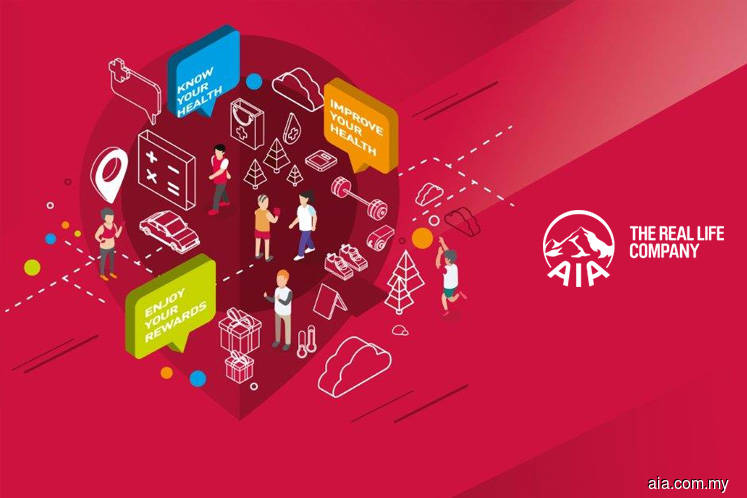 KUALA LUMPUR (July 2): AIA Bhd has teamed up with Kuala Lumpur City Hall (DBKL) to launch an outdoor gym at Taman Metropolitan Kepong, as part of its commitment to encourage Malaysians to stay active and healthy. 
"Over the past decade, we have seen the alarming rise of diabetes and obesity rates in the country, which has spurred our mission to advocate a healthier lifestyle for all Malaysians," AIA Bhd chief executive officer Anusha Thavarajah said in a statement. 
"Our big idea with the launch of Laman Cergas AIA Vitality today is to encourage Malaysians to commit to healthy living through physical activities, starting with the community within Taman Metropolitan Kepong. In the long run, we hope to inspire more Malaysians to get up, move about, and get healthy," she added. 
According to a recent study, Malaysia was found to be one of the least physically active countries in the world, with over 60% of adults contented to be desk-bound, with little or no intention to exercise. 
The result correlates with the National Health and Morbidity Survey, which states rates of physical activity amongst Malaysians have dwindled over the past 30 years. As a result, the numbers for type 2 diabetes have risen by four-fold and obesity by 280%.
AIA Healthy Living Index 2018 showed Malaysians have become more health conscious, the statement said. Yet, the survey also found more than half of respondents stopped exercising, because they felt it required too much effort, with 78% saying finding time to exercise was one of the biggest barriers in maintaining a healthy lifestyle. 
"The motivation for Laman Cergas AIA Vitality was borne with the intention to make wellness more accessible to Malaysians and be the solution to barriers such as time and availability," AIA said. 
To that end, AIA has collaborated with Fitness First to select exercise machines to form a circuit training course that works the entire body out and is specially designed for all levels of fitness, thus making it suitable for the general public, the insurer said.
"We launched AIA Vitality in 2016, as part of our efforts to take proactive steps to introduce a one of a kind insurance and health programme.
"Through this programme, we wanted to empower Malaysians to improve their health by actively supporting and rewarding their healthy choices," Anusha added.