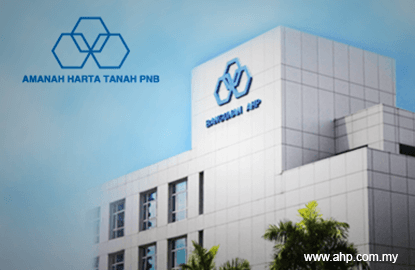 KUALA LUMPUR (April 4): Amanah Harta Tanah PNB (AHP), a real estate investment trust (REIT),  plans to acquire more assets this year to further bolster its financial performance despite the softer market sentiment.
Pelaburan Hartanah Nasional Bhd chief executive officer Hafidz Atrash Kosai Mohd Zihim said AHP is looking for acquisitions that come with a good yield.
Pelaburan Hartanah Nasional — a wholly-owned subsidiary of Permodalan Nasional Bhd — is AHP's manager.
"We cannot be definite when it [the assets acquisition] will be. I hope that it could be before the end of the year.
"It can be anything that can give us a good yield… either offices or retail assets," Hafidz told reporters after AHP's annual general meeting.