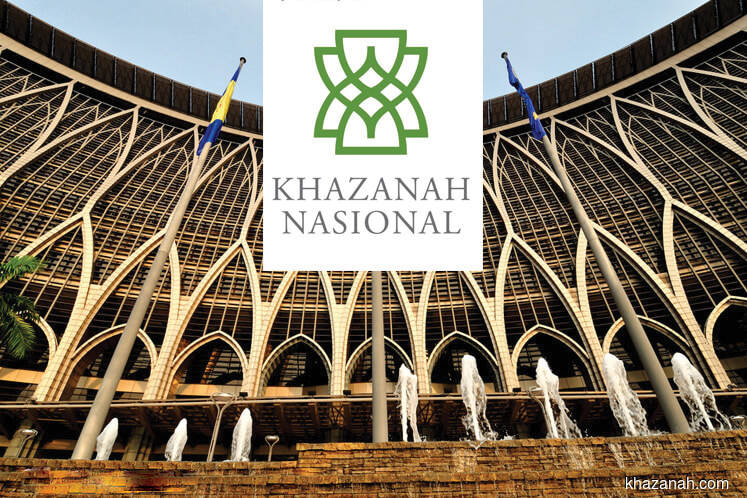 KUALA LUMPUR (Dec 11): Khazanah Nasional Bhd has named Ahmad Zulqarnain Onn and Tengku Datuk Seri Azmil Zahruddin Raja Abdul Aziz as deputy managing directors of the sovereign wealth fund effective Jan 1.
Tan Sri Andrew Sheng, who has been a board member of Khazanah since July 2008, will become chairman of Khazanah Research Institute from Nov 29, replacing Tan Sri Nor Mohamed Yakcop.
In a statement today, Khazanah said Ahmad Zulqarnain, 45, currently serves as an executive director (ED) of investments, overseeing Khazanah's investments in Indonesia, Asean and the financial institutions group sector. He is also head of strategic management unit, managing directors office at Khazanah. He joined Khazanah in May 2014.
A graduate in economics from Harvard University, U.S., Ahmad Zulqarnain was previously the chief executive officer (CEO) of Danajamin Nasional Bhd and has also held various roles with UBS Warburg, Pengurusan Danaharta Bhd, CIMB Group Holdings Bhd, Symphony Group and Bolton Bhd.
Tengku Azmil is currently ED of investments with oversight of Khazanah's investments in the innovation and technology sector, life sciences and Africa, as well as oversight for Khazanah's offices in San Francisco and Khazanah Koridor Utara in Penang. Tengku Azmil, 47, joined Khazanah in October 2011.
Tengku Azmil, who is a graduate in economics from the University of Cambridge, U.K., as well as a chartered accountant — was previously CEO of Malaysian Airline System Bhd and Penerbangan Malaysia Bhd. He has served in various roles with PricewaterhouseCoopers in their London and Hong Kong offices.
Khazanah also announced the appointment of Tan Sri Md Nor Yusof as chairman of the board executive committee (exco) effective Dec 5.
A board nomination and remuneration committee has also been formed, with Md Nor as its chairman with immediate effect.
Yeo Kar Peng has also been appointed to the board of Khazanah from Dec 5. Yeo is currently the chairman and managing partner of Kendall Court Capital Partners and one of its founders.
She is also a board member of Cenviro Sdn Bhd, a wholly-owned subsidiary of Khazanah. Prior to establishing Kendall Court, she was managing director at Citigroup Global Markets. She has also held the post of head of research at UBS and WI Carr, respectively.
Khazanah said the new appointments supplement its ongoing institutionalisation efforts.
The decisions follow a meeting of its board of directors today, chaired by Prime Minister Datuk Seri Najib Razak. The meeting was part of Khazanah's annual year-end board retreat, which involves the 12-member board and Khazanah's senior leadership team, led by its managing director Tan Sri Azman Mokhtar.