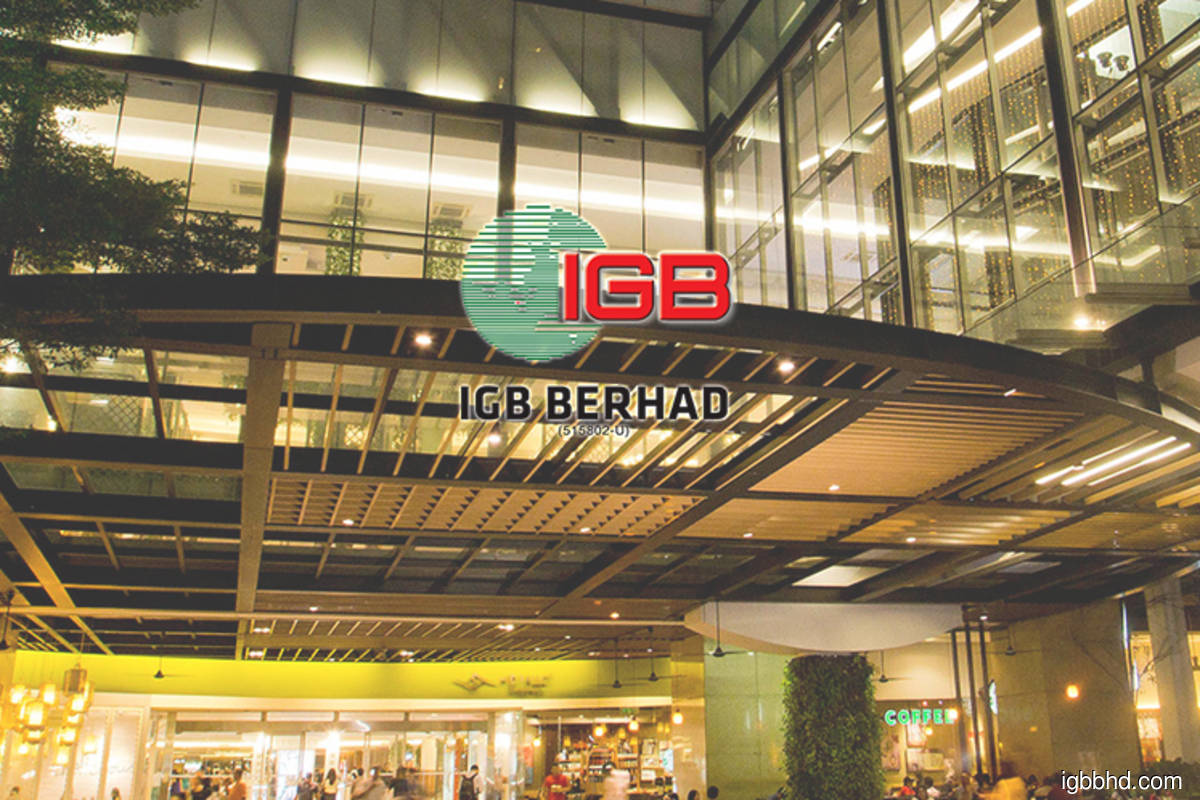 KUALA LUMPUR (April  9): IGB Commercial Real Estate Investment Trust (REIT) has moved to purchase properties worth RM3.16 billion in total from IGB Bhd's subsidiaries and 50% owned joint ventures ahead of the newly established REIT's proposed listing on Bursa Malaysia.
IGB said the REIT's trustee MTrustee signed 10 sale and purchase agreements (SPAs) today with IGB to purchase Menara IGB and IGB Annexe, Centrepoint South, Centrepoint North, Boulevard Properties, Gardens South Tower, Gardens North Tower, Southpoint properties, Menara Tan and Tan, GTower and Hampshire place.
Menara IGB and IGB Annexe are being sold for RM188.9 million, while Centrepoint South, Centrepoint North and Boulevard Properties are priced at RM190.5 million, RM196.5 million and RM78 million respectively.
The Gardens South Tower and Gardens North Tower are being sold for RM391.5 million and RM382.1 million respectively.
Meanwhile, its Southpoint properties are being disposed of for RM573.5 million, Menara Tan and Tan for RM239.1 million, GTower for RM739.8 million, and Hampshire Place for RM180.6 million.
"The SPAs are interdependent and the trustee is not obliged to complete the acquisition of any subject property, unless the acquisition of all the subject properties are completed concurrently under the respective SPAs,"  said IGB.
IGB announced on March 31 that IGB Commercial REIT has been established upon the registration of the deed of trust executed between IGB REIT Management and MTrustee, with the Securities Commission Malaysia.
The proposed listing of IGB Commercial REIT on Bursa Malaysia's main market was announced by IGB in November 2019. The group had said that the listing would allow the group to unlock the value of its commercial properties.
Share in IGB closed 0.36% or a sen higher at RM2.76 today, valuing the group at RM2.45 billion.