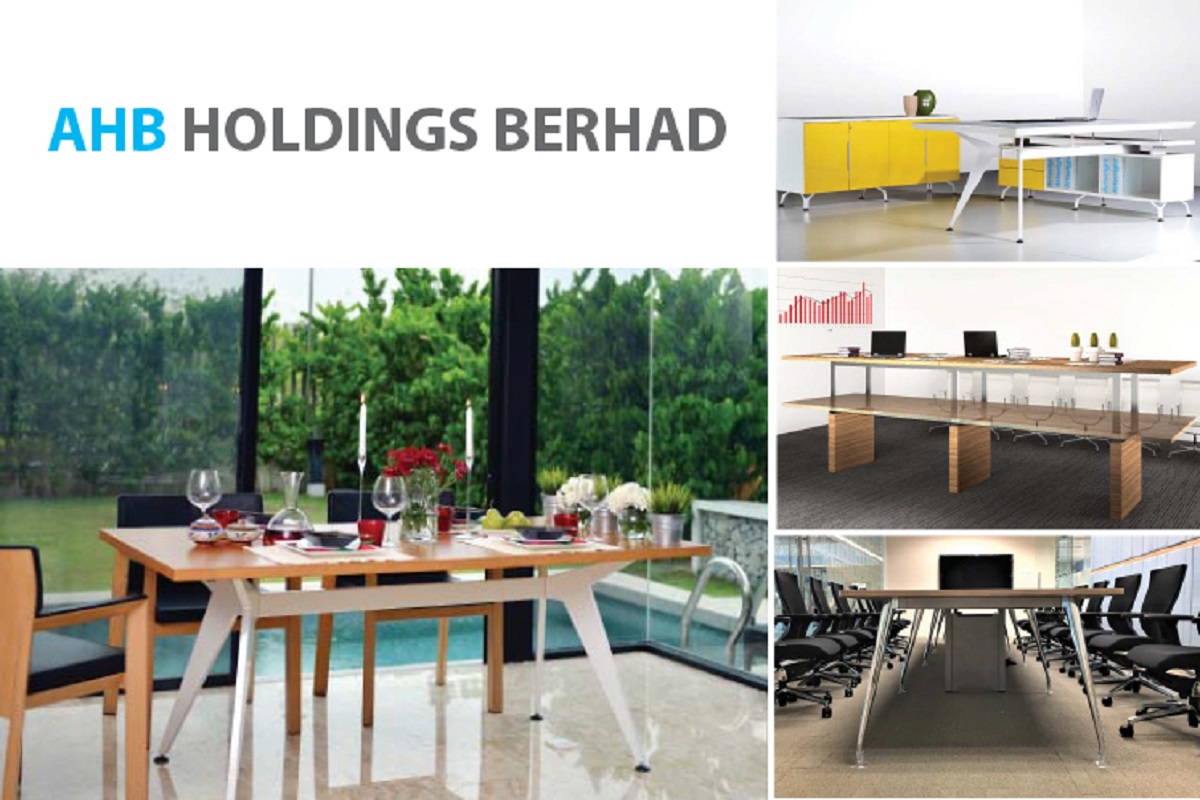 KUALA LUMPUR (April 15): Office furniture manufacturer AHB Holdings Bhd has proposed a private placement of up to 111.44 million placement shares, representing approximately 30% of the enlarged number of issued shares of 371.59 million AHB shares, to raise RM13.93 million.
In a bourse filing, the company said it intends to place out the placement shares to a director and major shareholder of the group, Yong Yoke Keong, as well as independent third-party investors, of which the issue price shall be determined at a later date.
It said the placement shares will be priced at not more than 20% discount to the five days volume weighted average market price (5D-VWAP) of AHB shares immediately before the pricing fixing date.
"For illustrative purposes, the 5D-VWAP of AHB shares up to and including the LPD [latest practicable date] is RM0.1547 per AHB share. Hence, for the purpose of this announcement, the indicative issue price of the placement shares is assumed at RM0.1250 per AHB share, representing a discount of approximately RM0.0297 or 19.2% to the 5D-VWAP of AHB shares up to and including the LPD," said the group.
Based on the indicative issue price of 12.5 sen per placement share, the company will raise gross proceeds of RM13.93 million.
From that total, RM11.3 million will be utilised for the group's working capital for payment to trade and other creditors for outstanding trade purchases and new purchases as well as payment for overseas import products and purchases of raw materials for the furniture products.
AHB's working capital requirements are expected to increase due to several contracts secured which are ongoing for the supply and installation of office furniture as well as several potential contracts amounting to approximately RM20 million, according to the group.
Meanwhile, RM1.2 million will be allocated for marketing expenses for the printing of marketing materials for new products, advertisements in newspapers, interior design magazines and newsletters, etc.
Another RM1.16 million will be used for the group's capital expenditure for the purchase of tooling, warehouse and delivery equipment.
Furthermore, AHB also has proposed a share capital reduction entailing the reduction of RM26,000 of the issued share capital of the group.
"The proposed share capital reduction will enable AHB to eliminate its accumulated losses (company level) via cancellation of the issued share capital which may enhance AHB's credibility with customers, suppliers and investors," it said.
AHB has been in a loss-making position for the past three financial years. For the fourth quarter ended Sept 30, 2020 (4QFY20), the group registered a net loss of RM3.75 million with a revenue of RM2.02 million.
Barring any unforeseen circumstances, the proposals are expected to be completed in the second half of 2021.
At the time of writing, AHB shares had fallen one sen or 6.45% to 14.5 sen, valuing the group at RM39.02 million.