This article first appeared in The Edge Financial Daily, on April 24, 2019.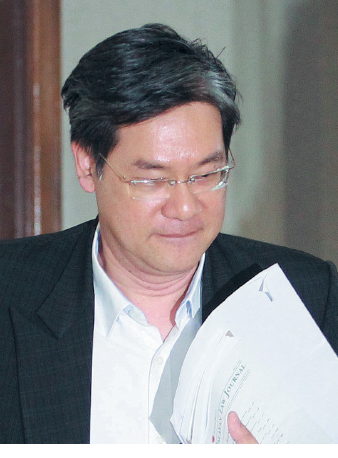 Wong informed Najib of the amount to be paid to the two media units in 2015. Photos by Shahrin Yahya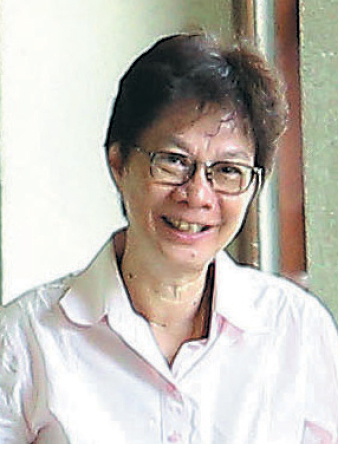 Sim said the service of analysing six Chinese newspapers in December 2014 and January 2015 was requested by Jamaluddin.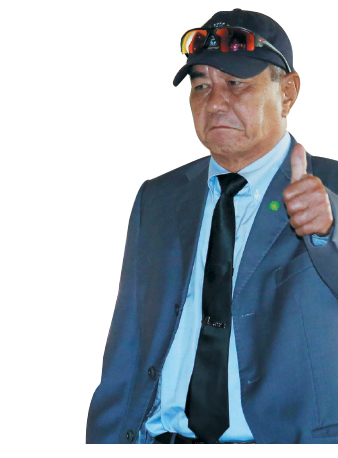 Mojigoh in 2015 helped Upko obtain RM1 million of what he understood as BN funds from Najib to conduct party-related programmes.
KUALA LUMPUR: Of 15 cheques issued from the AmBank account of ex-premier Datuk Seri Najib Razak in 2015, two cheques totalling RM478,914 were used to pay a Facebook administrator and two media publications tasked with "projecting government policies in an objective manner" to the public, the High Court was told yesterday.
Another RM300,000 was used to analyse news content across six publications aimed at the Chinese community, according to prosecution witnesses who testified in Najib's SRC International Sdn Bhd trial which concluded its seventh day.
Firstly, a cheque worth RM238,914 was issued to the account of tycoon Tan Sri Lim Soon Peng to pay two media units, namely AD Network (the admin for Najib's Mandarin-language Facebook page "Ah Jib Gor") and Taima Journalism and Information Academy (publisher of the Chinese Weekly print publication).
This was confirmed by Najib's former political secretary, Datuk Wong Nai Chee of MCA, who informed the former prime minister of the amount to be paid to the two media units in 2015.
The main purpose of the two media units, Wong told the court, was to project government policies in the right manner to the Chinese community.
"We (the Prime Minister's Office) did not want cheques from the [then] prime minister flying around," he said, when asked why the payment was made through Lim and not directly to the two entities.
Lim, the founder of Titijaya Land Bhd, was occasionally given the role to "mobilise the grassroots", particularly the Chinese community, said Wong when explaining why the businessman was chosen for the payment.
Secondly, Vital Spire Sdn Bhd received a cheque worth RM240,000 to run web portal MalaysianDigest.com as instructed by Najib himself, according to its shareholder Datuk Onn Hafiz Ghazi. The website was closed down in July 2018.
Onn Hafiz, who was the Barisan Nasional (BN) candidate for the Layang-Layang state seat in Kluang, Johor in the 14th general election, seemed nervous when he testified and avoided eye contact with Najib.
This prompted lead defence counsel Tan Sri Muhammad Shafee Abdullah to say "don't be worried, just answer truthfully".
Thirdly, a cheque worth RM300,000 was issued to policy research firm Centre For Strategic Engagement Sdn Bhd (Cense) to understand the issues affecting the Chinese community by analysing six Chinese newspapers in the country in December 2014 and January 2015.
"The six papers are: Sin Chew Daily, Nanyang Siang Pau, China Press, Guang Ming Daily, Kwong Wah Yit Poh and Oriental Daily," Cense co-founder and director Rita Sim Sai Hoon told the court.
The service was requested by the late Tan Sri Jamaluddin Jarjis, said Sim. "[The late] JJ (Jamaluddin) wanted to know what affected the Chinese community — why was it that they appeared to be anti-government?"
Also testifying yesterday were Sabah political party Upko's former deputy president Datuk Seri Marcus Mojigoh and Penang Umno liaison committee secretary Ahmad Sahak.
Mojigoh in 2015 helped Upko — then a BN component party — obtain RM1 million of what he understood as BN funds from Najib in order to conduct party-related programmes. He almost gave out a salute as he called out "bossku" to the ex-BN chairman in court.
Ahmad Sahak, who testified to a RM1 million payment made by Najib to the bank account of the Penang Umno liaison office, said it is common practice for the state division to receive funds from the party president — in this case, Najib — and that the party's state arm usually requires around RM1.5 million annually to run its programme. Ahmad Sahak said he had requested for RM2 million that year.
Najib is facing seven charges in relation to the alleged siphoning of RM42 million from SRC, a former subsidiary of 1Malaysia Development Bhd. In between, he was also accused of issuing RM10.78 million across 15 cheques using part of the funds in 2015.
The prosecution has called out 12 witnesses with direct relation to 12 of the cheques issued. Details of the remaining three cheques are expected to be unveiled in the trial, which continues this morning.