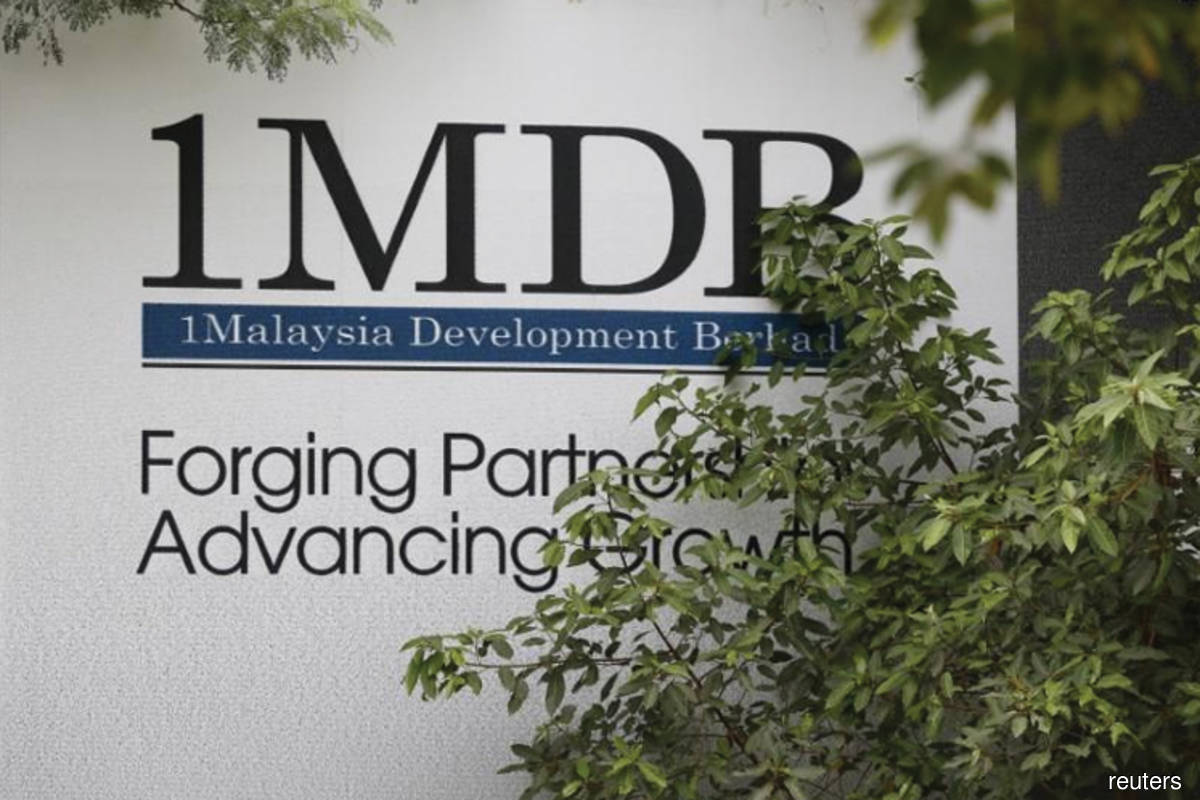 KUALA LUMPUR (July 18): DAP veteran Lim Kit Siang said that the Attorney-General's Chambers' confirmation that fugitive businessman Low Taek Jho (Jho Low) had attempted to reach a settlement with the government over the 1Malaysia Development Bhd (1MDB) charges with a RM1.5 billion offer is [the] final evidence that the 1MDB scandal exists.
In a statement on Saturday (July 16), the Member of Parliament for Iskandar Puteri took to task Umno, MCA, and MIC leaders, and asked what more evidence they needed.
"Can any Umno, MCA, or MIC [leader] answer?
"What more evidence is needed for them to stop being blind, deaf, and mute about the 1MDB scandal, which has been described by a former US attorney-general as 'kleptocracy at its worst'?" he said.
Last week, former attorney-general Tan Sri Mohd Apandi Ali confirmed a story by The Edge stating he had been approached by Jho Low's representatives to discuss the repatriation of monies allegedly siphoned by Jho Low from 1MDB.
Apandi said he had been approached by Kobre & Kim from Washington DC, a legal firm which represents Jho Low, to assist in setting up meetings on their behalf with the [current] attorney-general at the end of May.
Lim said it was shocking that Umno, MCA, and MIC leaders are leading in the movement of being unable to distinguish between what is right from what is wrong, with more and more cases coming to light.
"Now, we have a former attorney-general acting for Jho Low to settle the 1MDB charges against him, when this former attorney-general should have prosecuted Jho Low when he was in office.
"When top leaders are unable to distinguish between right from wrong, what is the future of Malaysia?" said Lim.
He said there is a massive propaganda campaign to spread the fake news that the woes of Malaysia after 65  years of nation-building is all because of 22 months of the Pakatan Harapan government.
"This is a most ridiculous and laughable proposition — except that it is believed by many Malaysians," he said.
Read also:
AGC says Jho Low's offers to resolve, settle and annul charges were rejected
Apandi confirms arranging meetings between Jho Low's law firm and AG Idrus, but negotiations called off
Jho Low said to have offered RM1.5 bil to Malaysian govt to settle all charges against him