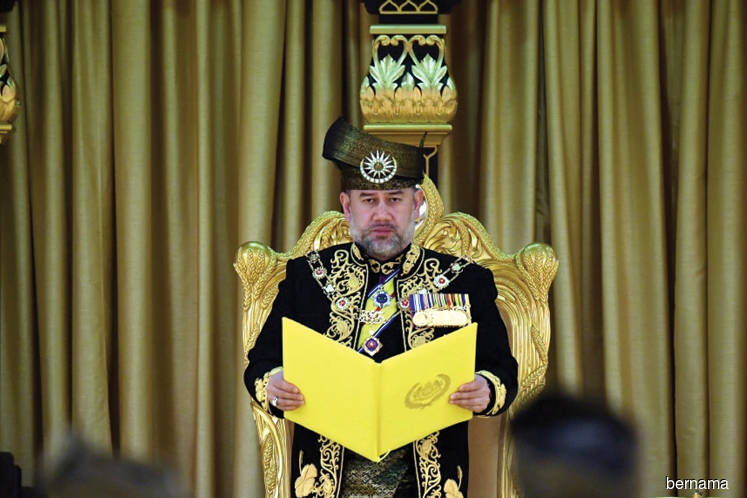 KUALA LUMPUR (Sept 21): The Yang di-Pertuan Agong Sultan Muhammad V has consented the appointment of lawyer Azhar [email protected] or better known as Art Harun as Election Commission (EC) chairman to replace Tan Sri Mohd Hasim Abdullah, who had vacated the post on July 1.
The appointment is in line with clause 3 of Article 114 of the Federal Constitution, according to a statement from the chief secretary to the government, Dr Ismail Bakar. 
"With his (Azhar) qualifications and experience, I am convinced he will be able to perform his duties and responsibilities as the chairman of the EC in accordance with the Federal Constitution perfectly," Ismail said.
Kedah-born Azhar, 56, holds LLB (Hons.) from University of Malaya and LLM (with merit) from King's College, University of London. He started his law practice in 1987 at Allen & Gledhill.
Currently, he serves as an advocate and solicitor at Messrs Azhar & Goh.
"Starting in 1992, he served as a lawyer at Messrs KH Koh, Azhar & Koh and subsequently served in several leading law firms in the country," the statement stated.
Among law firms that he served were Messrs Khaw & Hussein, Messrs TH Su & Partners, Messrs Lamin & Co, Messrs Hisham Sobri & Kadir, Messrs Shafee & Co and Messrs Cheang & Ariff, with expertise in the electoral law.
On June 13, the EC said the shortening of Hashim's service period was approved by the Yang di-Pertuan Agong Sultan Muhammad V.
"The shortening of the service period has also been notified to the Prime Minister, through an official letter dated June 11, 2018," the statement read.
On May, Hashim came under fire over his handling of the 14th general election for alleged misconduct, including unfair redelineation of constituency boundaries, holding the polls on a Wednesday, and withholding election results.