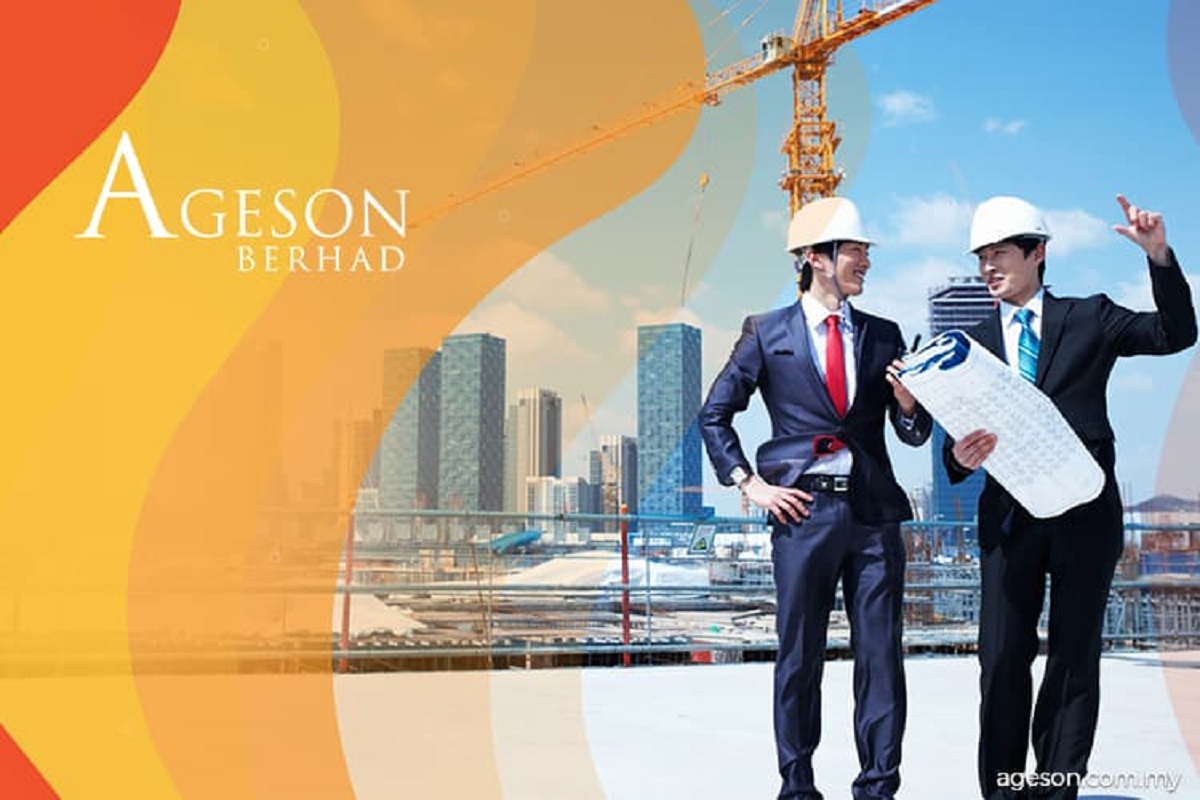 KUALA LUMPUR (Jan 4): Ageson Bhd's 75%-owned subsidiary Ageson Holdings Sdn Bhd (AHSB) has inked a development rights agreement with Menteri Besar Inc (Perak) to develop a mixed development with an estimated gross development value of RM1.24 billion on some 475 acres of land in Wilayah Sungai Kelian Baru under Daerah Batang Padang in Perak.
The development will comprise a District Health Department Office, a District and Land Office, a District Council Office, a Community Development Department Tapah office, together with 365 units of shop offices, 1,038 units of terrace houses, 332 units of semi-detached houses, 191 units of detached houses, and 33 units of industrial lots.
MBI Perak is an entity owned by the state government of Perak. Under the agreement, MBI Perak will provide the development land to Ageson, free from all encumbrances, for the project, which is expected to commence in the first quarter of this year and be completed in 15 years, according to Ageson in a stock exchange filing today.
"MBI Perak had on July 21, 2016, obtained a conditional approval from Pejabat Daerah dan Tanah of Batang Padang, Perak, for mixed development purpose on the development land measuring 475 acres whereby an approval-in-principle was granted to an area of approximately 400 acres of the government land surrounding the approved 75 acres [of] land at Wilayah Sungai Kelian Baru, Mukim Batang Padang, Daerah Batang Padang, subject to Pentadbir Tanah Daerah Batang Padang to determine the area that can be obtained by MBI Perak for mixed development purpose. The approved-in-principle for that 400 acres of land will be subject to the approval of layout plan and pre-computation plan," Ageson said.  
In return for the land's development rights, AHSB will pay MBI Perak an entitlement of 20% of the total GDV of each phase of the development or RM72 million, whichever is higher, over the development period.
The development cost of the project is estimated to be RM879.9 million — over six times Ageson's current market capitalisation of RM135.37 million, based on its closing share price of 13 sen today — which Ageson will assume entirely and fund via a combination of internal funds, bank borrowings or a future fund-raising exercise, the exact mix of which is yet to be determined. 
Ageson expects the project to generate for the group about RM310.6 million in gross profit. 
Read also:
After being sued, Ageson pays part of sum owed to RHB