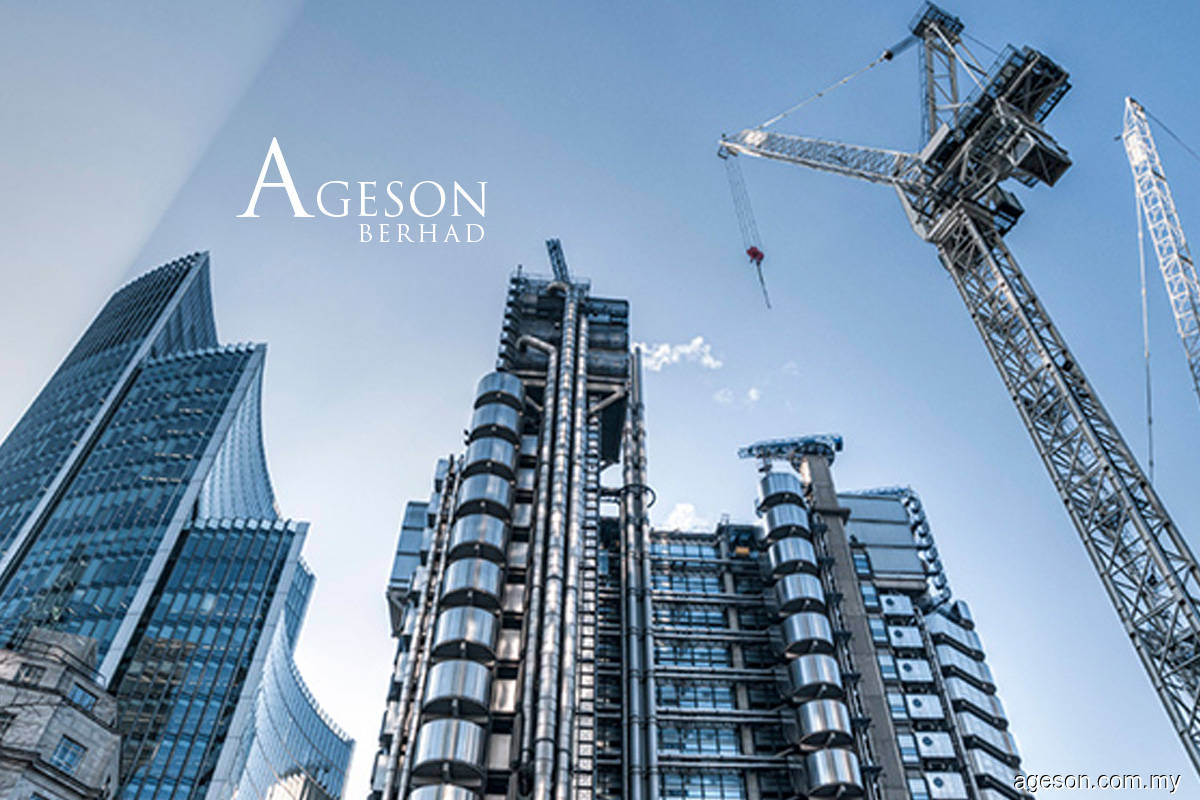 KUALA LUMPUR (July 27): Ageson Bhd said it has entered into a joint venture (JV) agreement with Menteri Besar Kedah Incorporated (MBI Kedah) to undertake the mining, supply and exportation of silica sand.
In a bourse filing today, the group said its wholly-owned subsidiary Ageson Enterprise Sdn Bhd (AESB) has entered into 51:49 JV with MBI Kedah to undertake the venture. MBI Kedah is the Kedah state investment arm, and its subsidiary Permodalan Kedah Bhd (PKB) holds a mining lease in Kedah.
Ageson said the estimated initial capital expenditure and operating expenses are approximately RM2 million and it is targeting to kick start the JV project by the third quarter of 2020.
"Furthermore, with MBI Kedah extending and sharing its local expertise and knowledge in the local mining industry and mining business activities in Kedah, the group expects the JV project can be carried out and implemented smoothly," it said.
Under the deal, MBI Kedah will grant the rights and full authority to the JV company to undertake new silica sand mining activities at new located concession areas at Bukit Buluh, Mukim Serdang, and Bandar Baharu.
Ageson said it expects the JV project to contribute more than 25% or more of its net profits for the financial year ending June 30, 2021 (FY2021), and thus it is proposing diversification of its business to include the exploration, mining and trading of mineral resources in its forthcoming annual general meeting.
Ageson gets RM339m offer from South Korean firm to buy silica sand  
In a separate filing, Ageson said AESB has accepted a letter of intent from South Korean company Techpack Solutions Co Ltd for a five-year silica sand supply contract for US$79.5 million (RM339.03 million).
The group said the letter does not constitute a contract, and it is merely expressing its readiness to supply silica sand to Techpack.
"The parties shall further discuss and mutually agree on other terms and conditions prior to signing of a definitive contract for the supply of silica sand by AESB to Techpack," it added.
Based on the terms stated in the offer letter, the contract value of up to US$79.5 million is based on AESB's readiness to supply the silica sand to Techpack in quantities ranging from 30,000 tonnes to 50,000 tonnes per month for a period of five years.
 "Barring unforeseen circumstances, the company expects to execute the definitive contract within six months from the date of this announcement," Ageson said.
Techpack is one of South Korea's largest glass material-based packaging manufacturer and produces 260,000 tonnes of glass bottles annually.
On May 4, Ageson said its subsidiary Esa Pile Sdn Bhd had bagged a 44.8 billion yuan (RM27.5 billion) purchase order from China-based Guangzhou Kaishengda Industrial Co Ltd (GKI) for the supply of river and sea sand for 15 years.
The group said it expects to supply 50 million cubic metres of river sand per year and 100 million cubic metres of sea sand per year to GKI, commencing in the third quarter of 2020.
Previously, Ageson announced another RM330 million sand supply project which it will undertake under a joint venture with Singapore firm Navis Marinus Private Ltd, as well as another RM116.8 million contract to sell natural sand to Hong Kong-based Boyijun Resources (HK) Ltd.
Shares in Ageson closed two sen or 13.8% higher at 16.5 sen today, giving the group a market capitalisation of RM140 million.