This article first appeared in Options, The Edge Malaysia Weekly, on May 14, 2018 - May 20, 2018.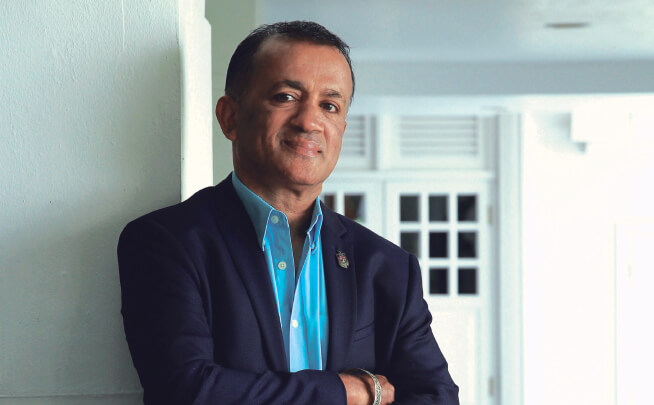 Chandran Nair, the founder and CEO of the Global Institute for Tomorrow, is an opinion leader who is highly sought after at international forums where he entertains and instructs his audiences on the dangerous fallacies underlying current development thinking. From punching holes in the concept of perpetual growth to exposing the hype about the Fourth Industrial Revolution, his message rings with refreshing honesty, laced sometimes with an acid humour. In an interview with Rash Behari Bhattacharjee, he roams a vast landscape covering his ideas, projects and experiences.
Iconoclast. Contrarian. Trailblazer. Chandran Nair slips into roles like these — in a lifetime of challenging the status quo — with ease and aplomb.
Armed with a knack for upending convention, he critiques world-shaping trends in rarefied circles, including events hosted by the World Economic Forum, OECD (Organisation for Economic Co-operation and Development) and the APEC (Asia-Pacific Economic Cooperation) economic bloc.
A recent induction into the Club of Rome, a premier global think tank that counts world figures among its 100 distinguished members and fellows, has set him on a mission to reorient its sights towards burgeoning Asia.
As the first Malaysian and first person from Asean to join this predominantly Western forum, he has to break new ground to present the view from this corner of the world.
It is a challenge that Nair, 64, gifted with a talent for communication, clearly relishes.
For the full story, pick up a copy of The Edge Malaysia (May 14) at your nearest newsstands or visit optionstheedge.com.