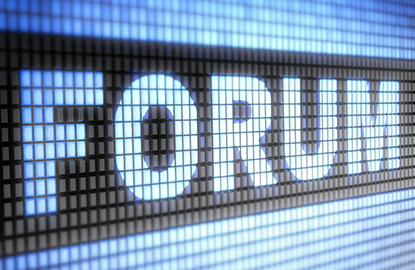 This article first appeared in
Forum, The Edge Malaysia Weekly,
on September 26 - October 2, 2016.
The US Department of Justice's Kleptocracy Asset Recovery Initiative was tasked with identifying and recovering foreign assets held by corrupt foreign leaders and their accomplices in the US. An example of this is the US government's plan to seize more than US$1 billion in assets purchased with money that well-connected Malaysians are alleged to have illegally acquired from the strategic investment fund, 1Malaysia Development Bhd.
Many observers around the world would come to believe, should these allegations be true, that Malaysians were, in the words of US officials, defrauded on an enormous scale via a "scheme whose tentacles reached around the world".
More and more Malaysians have come around to the view that not only is corruption rampant in the country but also we are becoming a kleptocracy. Corruption is fast becoming the target of grievances among different sections of society, including students and the youth. In this way, Malaysia joins the ranks of other countries in Asia and around the world, in which student movements tap into the broader grievances of society and attempt to have an impact on public opinion.
Student movements can be divided into two types. The first type refers to movements that address issues that are specifically related to student matters. For example, in 2011, South Korean university students protested over high tuition fees. The students' objective was to force then President Lee Myung-bak to abide by his 2007 election campaign promise to reduce tuition fees by 50%.
The second type of student movement is those that adopt causes that go beyond their immediate educational concerns. Again, taking South Korea as an example, students there had previously protested against the imports of US beef.
Other countries in Asia also have student movements that involve themselves in broader economic, political and social issues that extend beyond the campus. For example, there is the Students Emergency Action for Liberal Democracy in Japan that opposes the militarisation of Japan.
Thailand and Myanmar are also well known for their student movements that oppose military rule. In 2014, Taiwanese students, in the form of the Sunflower Movement, occupied the legislature to protest trade policies with China. In the same year, there was also the Umbrella Movement in Hong Kong, in which students protested against the territory's unequal relationship with China.
Malaysia is not without student protests. For example, in April 2012, more than 300 students camped out at Dataran Merdeka to call for free tertiary education and the scrapping of the student loan scheme.
The student movement in Malaysia, however, is weak and fragmented. This is partly due to an amendment to Section 15 of the Universities and University Colleges Act 1971 (UUCA) in 1975, which bars students from being members of and expressing support or opposition to political parties and other organs that the government deems to be unsuitable to student interests. The largest student movement in Malaysia is the Solidariti Mahasiswa Malaysia (Student Solidarity of Malaysia). This is a coalition of various student organisations that actively campaigns against the UUCA but takes up other issues as well.
Are we seeing a stronger Malaysian youth movement emerging beginning with the Tangkap MO1 rally of Aug 27? The rally was reported in the government-controlled media to be a failure. It was said to have ended with a lower-than-expected turnout. The New Straits Times reported that more than 1,000 participants had gathered at Masjid Negara and Sogo and then marched towards Dataran Merdeka.
However, because rehearsals for the National Day celebrations were taking place at Dataran Merdeka, the students set up their makeshift stage in front of Menara DBKL. The objective of the students was to urge the authorities to identify and reveal "Malaysian Official No 1", the unnamed Malaysian official referred to in the US Department of Justice's civil suit.
Some Malaysians considered the Tangkap MO1 rally to be hype. They saw the event as a failure because it failed to draw the 5,000 participants that it said it could attract. Some even suggested that the failure of the event was due to people having become disillusioned with rallies.
The relatively low turnout of students and youth at the Tangkap M01 rally should not, however, distract us from developments that are taking place among Malaysian youth. The rally was an important event for a number of reasons.
First,  it shows that youth concerns with problems of kleptocracy and governance are universal and not confined to a particular race. Malays alongside others were taking a position against kleptocracy and bad governance, and the rally cannot be seen as a Chinese protest against a Malay-led government. This is a healthy development in the political culture of Malaysia, as far as our youth are concerned.
The rally also possibly signifies the maturation of students and youth in that they are developing an interest in not just issues that concern them directly, such as rising educational costs, but also broader problems that affect Malaysia as a whole.
This is vital as the youth have an important role to play in the development of our political economy. Part of the fight against corruption involves creating public awareness and abhorrence of corruption. It is vital that a hatred of corruption is cultivated among our children and youth. There are many ways in which this can be done.
Consider the example of school clubs. In schools around the world, certain clubs and organisations are designed to prepare students for the professional world. For example, there are architecture societies for students majoring in architecture, business organisations for business administration majors, forensics clubs for law students and so on. Take, for example, the idea of anti-corruption clubs in schools.
Such a club was started at Mtendeni Primary School in Dar es Salaam, Tanzania. Mtendeni pupils often skipped school with the excuse that lessons were boring. That changed when the anti-corruption club was introduced. A seventh grade student, Shakila Othman, said, "I like the club, I don't miss it. It is the only place to learn many issues about corruption and how to avoid it."
The club had an interesting approach. Pupils were encouraged to develop their skills in singing, drama, storytelling and satirical art. These activities were designed to develop a sense of moral decency among the pupils.
These activities were also educational in that they taught the pupils about the impact and pervasiveness of corruption. In drama performan–ces, for example, girls would play the part of sick, pregnant women. They would approach a doctor, played by a boy, who had stolen life-saving drugs from the village hospital and was unable to provide care to the patients. The scene would end with the women dying one after the other due to the lack of medical attention.
The plays often highlight heroic stands against corrupters. For example, there is a village scene, in which a corrupt contractor extorts bribes while overseeing the construction of a school. The contractor is confronted by angry villagers, who bring his deeds to the notice of the public, thereby shaming him.
Such student clubs aim to build a generation of morally upright citizens who would have the courage to lead the struggle against kleptocracy. According to Transparency International, several countries have started anti-corruption clubs in schools, including Chile, Italy, Pakistan and Thailand. It is high time that Malaysian schools followed suit.
It is well known that social movements are founded on grievances. Student movements are no different. They can only be sustained if what students demand resonates with broader societal grievances. Students can play a very important role in the fight against kleptocratic rule and corruption in general. To the extent that the youth vote is crucial, students' views will be heard.
Furthermore, the access that students have to higher education means that they are in a position to gather information, analyse it and present it to the public in a way that is intelligible and compelling. In other words, students can play the crucial role of conscientising society.
---
Syed Farid Alatas teaches at the National University of Singapore's Department of Sociology