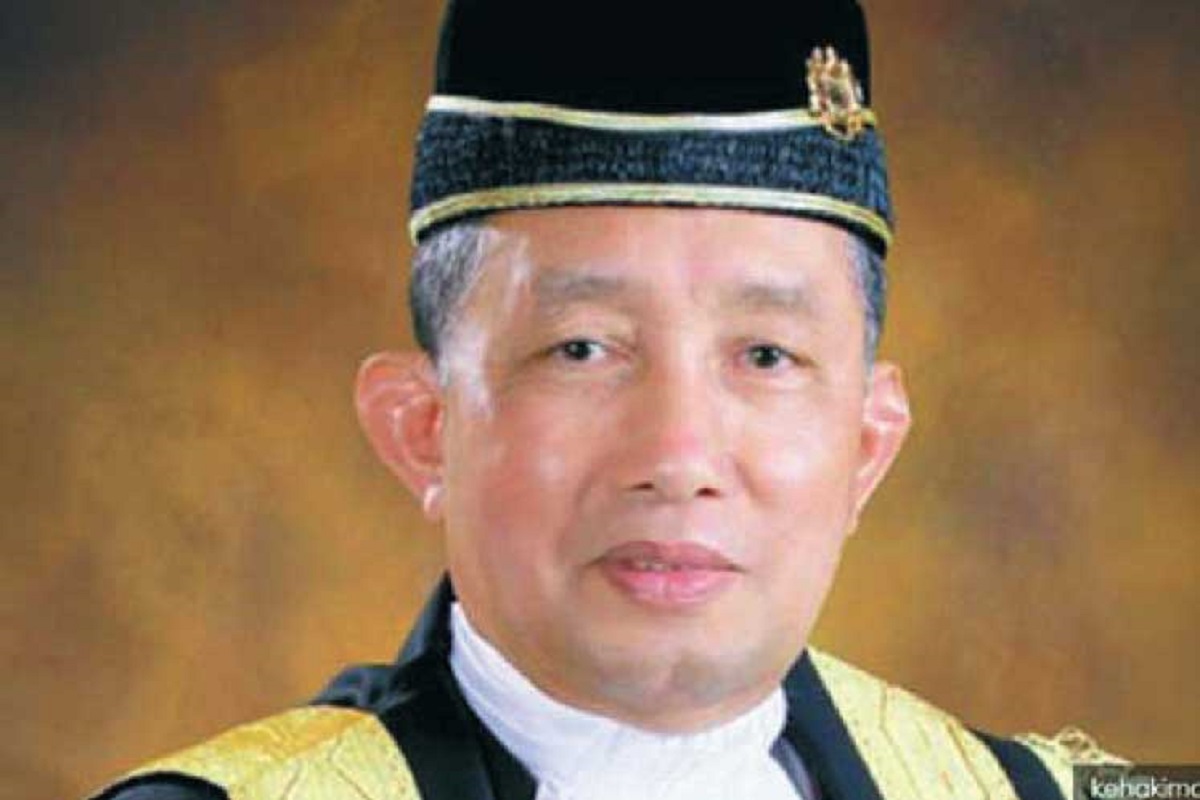 KUALA LUMPUR (Aug 4): Attorney General (AG) Tan Sri Idrus Harun (pictured) today said there is no action to stop the proceedings at the London court against International Petroleum Investment Corporation (IPIC) to negate the arbitration agreement entered between 1Malaysia Development Bhd (1MDB) and IPIC in 2017.
Idrus in a press statement said the government is open to settling if there are appropriate offers in line with the principle and accountability to the Malaysian government to ensure all of the country's assets are returned and justice is upheld.
"Hence, negotiations are continuously being held by the government including by the Pakatan Harapan government and the present government. The discussion only involves government officials from the Malaysian government and the United Arab Emirates without the involvement of anyone else," he said.
The AG's statement today is in response to a Sarawak Report article on Aug 2 claiming that the present Perikatan Nasional government is shelving negotiations with IPIC, allegedly in favour of supposedly royal negotiations.
This follows the portal claiming that the crucial player in these negotiations from the Malaysian side is the present Yang di-Pertuan Agong, Sultan Abdullah Ri'ayatuddin Al-Mustafa Billah Shah, who hails from Pahang, where former Prime Minister Datuk Seri Najib Razak is also from.
The portal alleged Sultan Abdullah is a close personal friend of UAE Crown Prince Sheikh Mohammed Zayed Al Nahyan, alluding that Sheikh Mohammed personally attended the Yang di-Pertuan Agong's coronation last year.
Both are said to have studied in Sandhurst.
Last November, it was reported that the United Kingdom Court of Appeal had ruled in Malaysia's favour to have its bid to challenge a US$5.78 billion settlement made by the Barisan Nasional government led by Najib with Abu Dhabi's IPIC to be heard in open court.
Read also: UK court says yes to open hearing of Malaysia's suit against IPIC
Then Malaysian AG Tan Sri Tommy Thomas had said Malaysia's challenge to the 2017 IPIC deal at the UK courts, follows that IPIC and Aabar were aware of fraud allegations against Najib at the time the deal was struck.
"Najib was 'principally responsible' for consenting to the US$5.78 billion award, and he 'could not possibly have acted in the best interests of his country and his company (1MDB)'," Thomas said when initiating the legal challenge that was filed in October 2018.
Malaysia is challenging the consent award and underlying settlement deeds on the grounds it claimed Najib and others are allegedly part of a conspiracy to defraud, and that IPIC and Aabar PJS knew that the former PM was acting contrary to 1MDB and its shareholder, Minister of Finance Inc, interests.
IPIC had guaranteed two separate dollar-denominated bonds for 1MDB in 2012 in deals arranged by Goldman Sachs Group Inc, which raised US$3.5 billion.