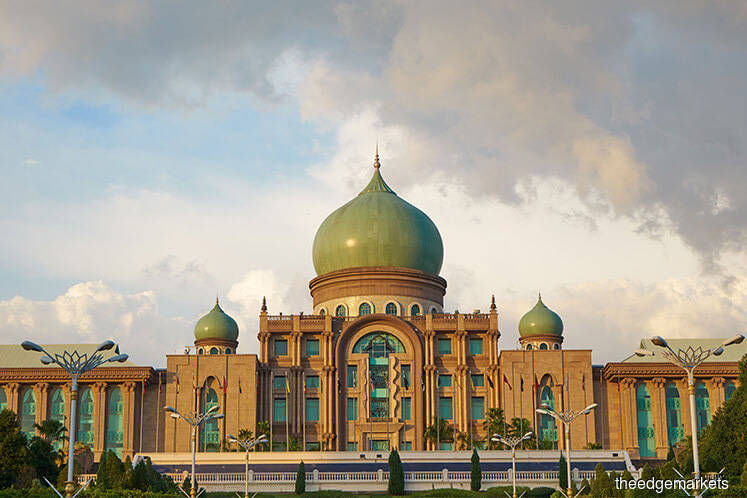 KUALA LUMPUR (Oct 14): The Malaysian government should develop a policy that can limit government guarantees on a case-by-case basis to contain its debt burden.
That is the recommendation put forward by the Auditor-General's Report 2018 for the recently released Federal Government's Financial Statement 2018.
In the executive summary of its findings, the audit highlighted as an Emphasis of Matter that in 2018, the federal government had advanced RM2.839 billion to five Minister of Finance Incorporated (MoF Inc) subsidiaries for the purposes of loan repayment.
The five subsidiaries are K.L. International Airport Bhd, GoVco Holding Bhd, Asset Global Network Sdn Bhd, Jambatan Kedua Sdn Bhd, and Danainfra Nasional Bhd.
The audit also noted that per Section 8 of the Loans Guarantee (Bodies Corporate) Act 1965, the five companies are obligated to repay the advances from the government.
"However, the ability of these five companies to repay the advances given cannot be ascertained," said the audit.
From the total sum advanced, RM1.753 billion were advanced by the Barisan Nasional government and the rest by the present Pakatan Harapan government, which assumed power after the May 9, 2018 general election.
"The present administration had continued upholding this commitment to avoid an event of default that may trigger the government's obligation to repay the loan in full," the audit noted.
According to the audit, the previous administration had guaranteed a total of RM76.0765 billion of debt for the five MoF Inc subsidiaries.
As at Dec 31, 2018, the outstanding debt amount stood RM66.341 billion, which matured in 2014, except for one loan maturing in 2019 that has RM94.38 million outstanding.
Recall that KL International Airport was established to raise funds for the construction of the Kuala Lumpur International Airport. GovCo Holdings is a special purpose vehicle that, among others, injected RM1.25 billion into Proton Holdings Bhd in June 2016 in exchange for 1.25 billion units of new redeemable convertible cumulative preference shares.
Meantime, Asset Global Network is a special purpose vehicle set up to purchase Malaysia Airlines assets and lease it back to the airline under the latter's widespread assets unbundling program, which started in 2001. Jambatan Kedua operates the second Penang bridge.
Danainfra Nasional was set up on June 14, 2010 as the infrastructure financing entity to advise and undertake funding for the proposed Mass Rapid Transit project.
"Given that the government is empowered to provide loan guarantees under the Loans Guarantee (Bodies Corporate) Act, therefore a policy should be established encompassing the ceiling guarantee limit by taking into account the country's financial position and the company's financial capacity as well as the viability of the project to be financed by the company," said the audit.
"Such a policy will aid in controlling the increase in the federal government's debt burden," it added.
Goverment allocation on repayment of company loans
No.
Company
Loan amount
(RM million)
Loan guarantee as at Dec 31, 2018
(RM million)
Repayment obligation as at FY18
(RM million)
Govt allocation
(RM million)
Date
1
K.L. International
Airport Bhd
3,693.77
94.38
99.25
42.43

Jan 9, 2018

41.79

July 13, 2018

2
GoVco Holding
Bhd
8,800.00
7,300.00
1,500.00
1,500.00

Aug 2, 2018

3
Asset Global
Network Sdn Bhd
1,011.60
455.22
142.22
60.90

March 28, 2018

4
Jambatan Kedua
Sdn Bhd
7,830.00
5,751.12
342.63
150.00

March 26, 2018

44.10

Nov 7, 2018

5
Danainfra Nasional
Bhd
54,740.00
52,740.00
3,900.00
1,000.00

Sept 27, 2018

Total
76,075.37
66,340.72
5,984.10
2,839.22
 
Source: Strategic investment and government investment companies divisions