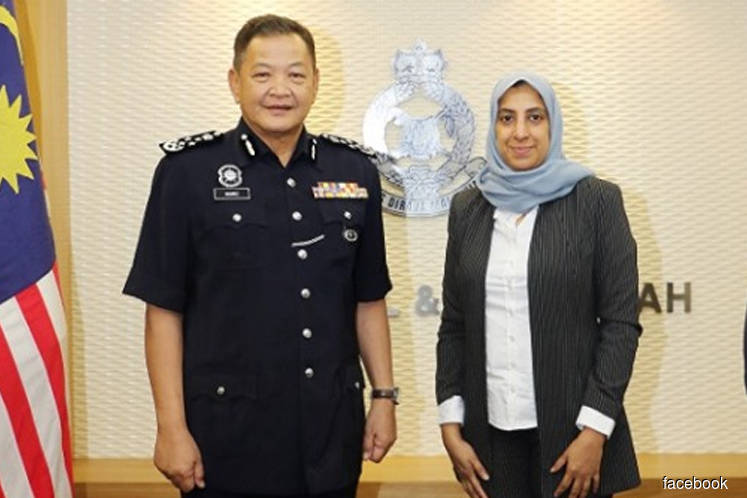 KUALA LUMPUR (June 14): Newly minted Malaysian Anti Corruption Commission chief commissioner Latheefa Koya, Inspector General of Police Datuk Abdul Hamid Bador and Attorney General Tommy Thomas had a meeting between the three late yesterday evening for the first time.
Reliable sources revealed the meeting was held at Thomas' office at the Attorney General Chambers in Putrajaya.
"The meeting is held to better coordinate the agencies as the three of them held the the post only recently with the exception of the AG who was appointed to the post last year.
"It is not held to discuss on the recent allegations over the video but to get to know each other and Thomas host the meeting being the senior among the three," the source told the edgemarkets.com on condition of anonymity.
Latheefa had been appointed on June 1 to helm the MACC while Abdul Hamid, a former Special Branch director and deputy IGP leads the police force since May 4.
Both Abdul Hamid and Latheefa had issued separate statements this week that they would be investigating on the sex video alleged to be a Cabinet minister a claim, which Economics Minister Datuk Seri Azmin Ali had already denied.
Latheefa being a former PKR member said they are investigating on the alleged transfer of money as claimed made following the video was first highlighted earlier this week but said all investigations and report would be handled by her deputy.
Abdul Hamid yesterday said that it had opened investigation paper regarding the matter.