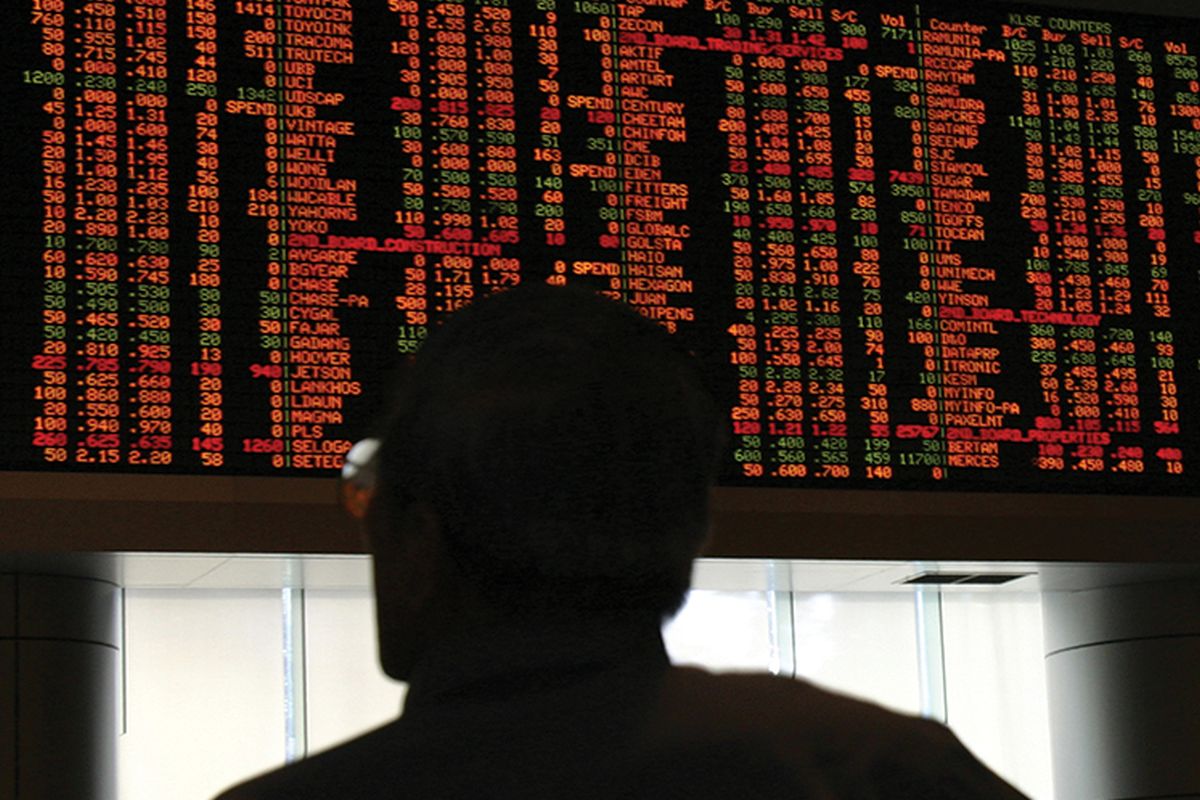 KUALA LUMPUR (Nov 18): Since last week investors started shoveling money to bashed-down cyclical stocks, such as the banks, energy and consumer counters from the high-flying glove counters, mainly because rising optimism that the Covid-19 pandemic will be better contained with the availability of a vaccine.
In a nutshell, the positive newsflow of success in developing vaccines has given a big boost to investors' confidence that more favourable economic conditions are on the horizon.
Among the cyclical stocks that have seen a surge in buying interest are Genting Bhd, whose share price shot up 40.3% since Nov 2, followed by Malaysia Airports Holdings Bhd (MAHB) 39.8% and CIMB Group Holdings Bhd 31%.
The spike in buying interest in the cyclical counters since the beginning of the month has sent the indices of three sectors on Bursa Malaysia, namely the financial services, plantation, and consumer product & services, back to the pre-Covid-19 levels in February.
Month-to-date (MTD), the financial services index was up almost 21% to close at 14,455.69 points on Tuesday, followed by the energy index (up 19.22%), construction index (up 12.54%) and the consumer product and services index (up 9.97%). The healthcare index, on the other hand, was down by a marginal 0.24% due mainly to selling of shares of the glove makers.
Still, year to date (YTD), only the healthcare and technology index are in the positive territory with sharp rises of 211.8% and 68.6% respectively.
Given the recent spike in share prices as a result of the recent rush to cyclical stocks, are cyclical counters still attractive?
According to data compiled from Bloomberg, among the Top 100 largest companies by market capitalisation on Bursa Malaysia, 31 of them are already trading above investment analysts' consensus average target price including six banks. [see table]
The six banks are Alliance Bank Malaysia Bhd, which is 28.1% higher against the average consensus target price, CIMB Group Holdings Bhd roughly 13.3% above target price, Malayan Banking Bhd (Maybank) about 11%, Affin Bank Bhd 9.3%, Public Bank Bhd 7.22% and Hong Leong Bank Bhd 6.33%.
However, despite the strong rebound from the trough in mid-March and the recent climb, few of the banks are still in the negative zone based on year to date (YTD) share price performance. CIMB is down by 23.9%, Affin Bank fell 14.2%, while Maybank and Public Bank dropped 3.94% and 2.79% respectively.
Given the bullish sentiment on the technology sector including semiconductor-related companies, the rally on Malaysian Pacific Industries Bhd has pushed its share price 28.75% higher than analysts' consensus target price of RM18.31. Likewise, Vitrox Corp Bhd is 25.5% above the consensus target price of RM11.87.
Pharmaceutical firm Duopharma Biotech Bhd that has been riding on the vaccine optimism rocketed 63% to close at RM3.99, compared with the consensus target price of RM2.45.
Nonetheless, investment analysts are likely to revise their target prices to take into account the more positive economic outlook as the Covid-19 pandemic could be better contained.  
It is worth noting that the big four rubber glove makers are still below analysts' consensus target prices although their share prices have all rocketed to record highs this year.
Supermax Corp Bhd still has a headroom of 58.06% from its current price after the recent selldown, followed by Hartalega Holdings Bhd (55.25%), Kossan Rubber Industries Bhd (51.5%) and Top Glove Corp Bhd (48.29%).
Including the four glove stocks, 28 still have a double-digit upside from their respective target prices. Astro, notably, still has an upside of 37.83%, while Serba Dinamik Holdings Bhd still has 36.7% upside, followed by MMC Corp Bhd (34.2%) and Guan Chong Bhd (30.9%).
Some of the notable component-linked counters that are still trading below analysts target prices are Tenaga Nasional Bhd with a 15.84% upside, Dialog Group Bhd of 15.13%, MISC Bhd's 11.88% and Axiata Group Bhd's 10.65%.
In terms of price-earnings ratio (P/E) valuations, there are 35 counters trading at trailing 12-month (TTM) P/E that are below their respective three-year average P/E.
For instance, Sime Darby Plantation Bhd's TTM P/E of 47.64 times compared with its three-year average P/E of 78.91 times, while MyEG Services Bhd's 20.99 times TTM P/E versus 36.94 times and UMW Holdings Bhd's 11.65 times TTM P/E against 20.91 times.
Note that there are nine loss-making counters among the top 100 companies.
When comparing against a five-year average P/E, 30 counters were trading at a cheaper than the historical valuation.
In terms of share price performance, 57% of the 100 big cap stocks have yet to pare down their losses for the year. Among the 57 stocks, 14 companies' share prices have fallen more than 20% YTD despite the recent upward trend.
S P Setia Bhd, which is the 87th largest counter, is down by 48.9% YTD, followed by UMW Holdings that slipped 39.37% YTD and Astro Malaysia Holdings Bhd which fell 33.83% YTD.
Some of the notable counters that are in negative zone YTD are Genting (-26.99%), MAHB (-22.15%) and Carlsberg Brewery Malaysia Bhd (-21.4%).