This article first appeared in Capital, The Edge Malaysia Weekly, on December 7, 2020 - December 13, 2020.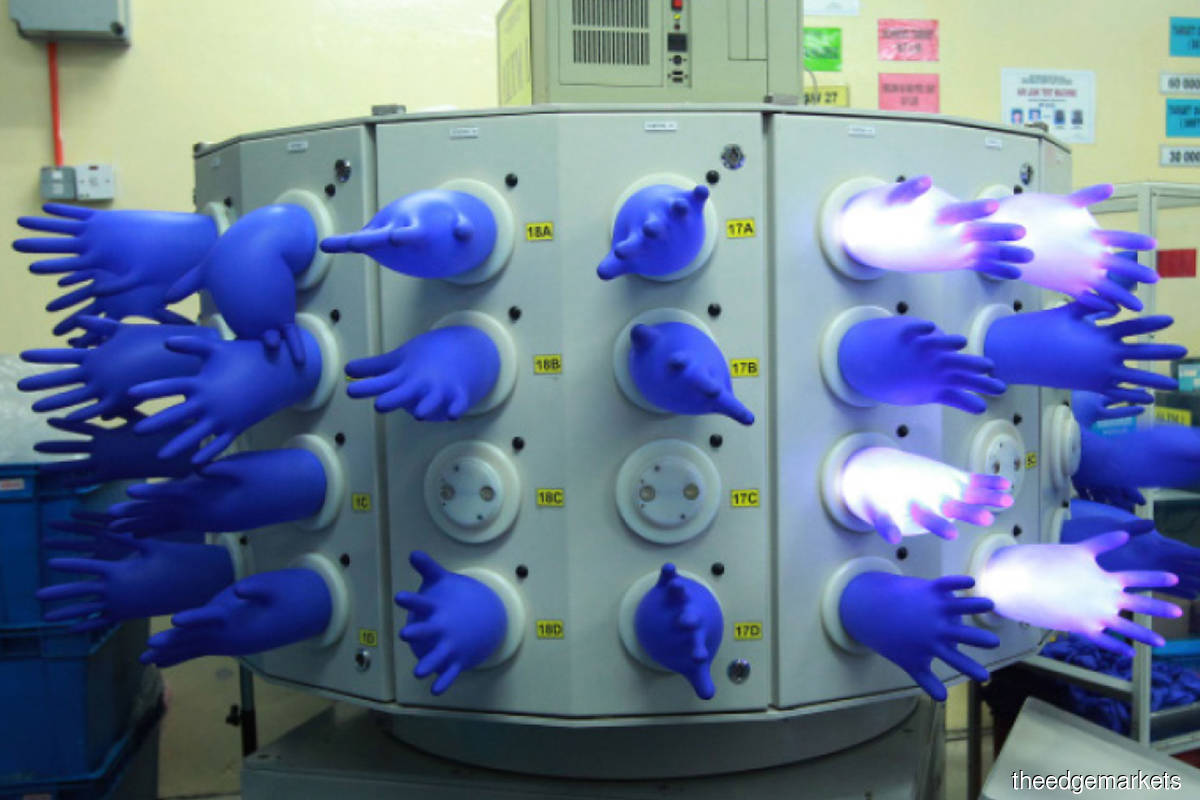 SURPRISINGLY, there were far more hits than misses in the financial performance of companies in the quarter ended Sept 30.
Of the 881 companies on Bursa Malaysia, 482 reported an improvement in earnings and 399, a decline.
"A big positive" was how private investor and former investment banker Ian Yoong described the quarter.
"The reality is that the recently concluded earnings season for the third quarter is way above expectations. The misses-to-beats ratio at 1.0 is the lowest for the past 10 years, according to RHB Investment Bank.
CGS-CIMB Research in its Dec 1 strategy note says quarterly market earnings for companies that the brokerage covers grew year on year (y-o-y) for the first time in eight quarters, mainly owing to stronger earnings from the following sectors: glove makers, technology, plantations and electronic manufacturing services. "The reality is that the recently concluded earnings season for the third quarter is way above expectations. The misses-to-beats ratio at 1.0 is the lowest for the past 10 years, according to RHB Investment Bank. "
TA Research says in a Dec 2 note that transport (particularly aviation) and gaming (mainly the Genting Group) suffered significant earnings declines, severely hit by travel restrictions and reduced travel demand because of Covid-19.
Here, we look at the earnings performance of a number of companies from various sectors (except banking and financial services) based on their market capitalisation.
Super big-cap companies (market capitalisation of RM10 billion or more)
With the Covid-19 pandemic leading to a boom in demand for personal protective equipment (PPE) such as gloves, it is no surprise that the big four glove makers reported a surge in earnings during the quarter as sales shot through the roof. Indeed, all four players reported their best quarterly profit in the three months ended August or September, depending on their year end.
Top Glove Corp Bhd recorded its best-ever quarterly net profit of RM1.29 billion in the fourth quarter ended Aug 31, which is almost 18 times the RM74.17 million posted in the same quarter last year.
Supermax Corp Bhd delivered a net profit of RM789.52 million for the first quarter ended Sept 30, up almost 32 times from RM24.75 million a year ago.
Hartalega Holdings Bhd made a net profit of RM544.96 million in the second quarter ended Sept 30, about fivefold the RM103.87 million posted last year.
Kossan Rubber Industries Bhd turned in RM348.74 million in earnings for the third quarter ended Sept 30, about seven times more than the year-ago period.
Not surprisingly, all four glove makers have seen a tremendous gain in their share price.
Supermax leads as its share price has appreciated 1,209% from 69.5 sen on Dec 31 last year to RM9.10 last Monday. Kenanga Research in a Dec 2 market strategy note maintained its "overweight" call on the glove sector.
"Our analysis suggests that acute supply and supernormal demand could persist over the next two years. Interestingly, players are getting orders for new users that include airlines, restaurants, retail apparel chains and hotel operators. If we look at the capacity expansion numbers in isolation, [they look] overwhelming.
"Juxtaposed against the annual demand growth and new pandemic-led demand, the additional capacity [of glove makers] is not a concern. In fact, the estimated new yearly capacity may not actually start as scheduled and hence the supply shortage will continue to be acute moving into 2021," the firm says.
Aside from the glove makers, telecommunications giant Axiata Group Bhd posted a 96.9% spike in net profit to RM353 million for 3QFY2020, as a result of lower depreciation and amortisation costs, plus narrower foreign exchange loss and tax.
Yet, year to date, Axiata shares have dropped 13% to RM3.55 last Monday.
In a note published last Monday, PublicInvest Research says it does not expect an immediate recovery for Axiata's earnings to pre-Covid-19 levels, but adds that FY2021 should see the group deliver strong earnings against the backdrop of a rebound in economic activities.
PublicInvest maintains its "neutral" call on Axiata, with a target price of RM3.70.
Global integrated and sustainable palm oil player IOI Corp Bhd recorded an 86.5% surge in profit to RM277.9 million in 1QFY2021, thanks to a foreign currency translation gain as well as higher contributions from the plantations segment owing to higher crude palm oil (CPO) and palm kernel (PK) prices.
The average CPO price realised for the quarter was RM2,579 per tonne compared with RM2,014 per tonne in 1QFY2020, while the average PK price was RM1,486 per tonne compared with RM1,126 per tonne previously.
However, IOI's resource-based manufacturing segment profit fell 71% to RM39.6 million, mainly owing to lower contributions from the oleochemical and refining sub-segments. The performance of its associate Bunge Loders Croklaan Group BV was also impacted by the Covid-19 pandemic.
Year to date, IOI Corp shares have slipped 3% to close at RM4.37 last Monday. MIDF Research in a Nov 17 on IOI Corp says it remains concerned over the performance of its resource-based manufacturing.
"This would further affect the earnings capability of the group. Meanwhile, we view that IOI's current valuation of more than 30 times is rather stretched as earnings growth potential will be capped by the stagnant fresh fruit bunches (FFB) production. As such, we do not foresee any upside in the near term," MIDF Research says.
All factors considered, it is maintaining its "neutral" call on IOI, with a target price of RM4.52.
The pandemic was tough on gaming and tourism, as evidenced by the continued losses of the Genting group. Both Genting Bhd and Genting Malaysia Bhd posted their second consecutive quarter of losses.
Genting reported a net loss of RM130.74 million in 3QFY2020 against a net profit of RM305.68 million a year earlier, mainly owing to losses stemming from its leisure and hospitality businesses in the UK, Egypt and US. Casino operations in Cairo, Egypt, and certain land-based casinos in the UK remained temporarily closed throughout the quarter, while its leisure and hospitality business in the US was impacted by the temporary closure of Resorts World New York City, which resumed operations with reduced capacity on Sept 9.
Its unit Genting Malaysia reported a net loss of RM704.64 million against a net profit of RM410.84 million in 3QFY2019, owing to lower business volume from Resorts World Genting as it operates on reduced capacity, coupled with the aforementioned performance of its operations in the US, UK and Egypt.
Year to date, Genting Malaysia shares have declined 19% to RM2.45 last Monday. PublicInvest Research notes that the stock has improved on news of a Covid-19 vaccine breakthrough and expectations that the badly hit travel and tourism industry is on the road to recovery.
"Although we believe the worst is over, with full lockdown on economies not likely to recur, earnings are only expected to recover slowly. We reckon the impact of economic fallout on consumer sentiment should continue to affect spending on non-essential and discretionary activities. As such, we think full recovery is more plausible in FY2022 [for Genting Malaysia]," the brokerage adds.
Big-cap companies (market capitalisation of RM1 billion to less than RM10 billion)
Agribusiness company FGV Holdings Bhd returned to the black in 3QFY2020 with a net profit of RM136.89 million from a net loss of RM262.4 million in 3QFY2019, on the back of higher CPO prices realised in the current quarter.
Year to date, FGV shares have dropped 19% to RM1.21 last Monday. In a Nov 17 note, CGS-CIMB Research says it expects FGV to report lower core profit in the final quarter owing to lower FFB output, higher fertiliser costs and lease payment.
"We raise our FY2020 to FY2022 net profit to reflect higher CPO price assumptions, higher sugar contributions and lower FFB output assumption.
"While we are positive on the turnaround in earnings, we remain concerned over the potential plans by FELDA (Federal Land Development Authority) to terminate the land lease agreement and buy back the palm oil mills, which will dampen the future earnings prospects of FGV."
CGS-CIMB has a "hold" call on FGV, with a target price of RM1.34.
Despite a 53.4% fall in revenue to RM134.34 million, property developer UOA Development Bhd reported a net profit of RM208.93 million for 3QFY2020, more than double its net profit in the same quarter last year.
The higher profitability was attributed to a fair value adjustment on investment properties of RM114 million with the revaluation of UOA Corporate tower.
Mid-sized glove makers Comfort Gloves Bhd and Careplus Group Bhd also reported stretched earnings for the quarter. Comfort Gloves achieved its highest-ever quarterly profit after tax of RM90.3 million in its third quarter ended Oct 31, which was more than 12 times its net profit in 3QFY2020.
Careplus posted a profit of RM42.86 million in 3QFY2020, compared with a net loss of RM4.94 million a year ago.
Comfort Gloves shares have appreciated 406% year to date, closing at RM3.99 last Monday, while Careplus shares have increased 1,655%, closing at RM2.79 last Monday.
Energy sales from its Don Sahong hydropower project in Laos propelled Mega First Corp Bhd's earnings in 3QFY2020 to RM89.5 million, a 512.08% y-o-y rise. Year to date, the company's shares have risen 41% to RM7.06 last Monday.
"The Don Sahong hydropower plant achieved 83.3% energy availability factor in 9MFY2020 and is expected to hit more than 94% in the final quarter on the back of high water levels and the absence of scheduled turbine maintenance," PublicInvest Research says in a Nov 20 note on Mega First.
The brokerage has an "outperform" call on the stock, with a target price of RM8.62.
Floating production, storage and offloading (FPSO) service provider Yinson Holdings Bhd posted a 143.93% increase in net profit to RM100.36 million in its second quarter ended July 31 on the back of positive contribution from its engineering, procurement, construction, installation and commission (EPCIC) business activities.
Kenanga Research in a Oct 20 note on Yinson maintained its "outperform" call on the stock with a target price of RM5.50, noting that there had been "knee-jerk over-selling" of its shares. Year to date, Yinson shares have declined 19%, closing at RM5.22 last Monday.
While the pandemic led to a home run in earnings for glove makers, it was quite the opposite for the aviation sector. ­AirAsia Group Bhd saw its net losses widen to RM851.78 million in 3QFY2020, from a net loss of RM51.44 million in 3QFY2019. In the just concluded quarter, the group provided for an impairment of receivables amounting to RM444.2 million, owing to the bankruptcy filing by AirAsia Japan and a debt and corporate restructuring exercise by AirAsia X Bhd.
Year to date, AirAsia shares have fallen 58% to 71 sen last Monday.
Meanwhile, airports operator Malaysia Airports Holdings Bhd (MAHB) registered a net loss of RM319.72 million in 3QFY2020, against a net profit of RM197.87 million a year ago, as revenue plunged 70.7% to RM396.69 million. MAHB's Malaysian and Turkish operations recorded losses before tax of RM232.1 million and RM154.1 million respectively.
Mid-cap companies (market capitalisation of RM500 million to less than RM1 billion)
Metal can manufacturer Can-One Bhd returned to the black in 3QFY2020 with a net profit of RM85.83 million from a net loss of RM38,000 a year ago, thanks to a gain on disposal of subsidiaries of RM88 million from the sale of its sweetened creamer and evaporated creamer manufacturing business F&B Nutrition Sdn Bhd.
Muda Holdings Bhd's net profit for 3QFY2020 surged 309.9% to RM24.98 million, as sales volume for its industrial paper and packaging products rose.
Year to date, Muda shares have gained 51.5%, closing at RM2.09 last Monday.
Higher contribution from the oil palm segment led to timber and oil palm plantations operator Jaya Tiasa Holdings Bhd reporting a 120.9% y-o-y increase in net profit to RM34.84 million in 1QFY2021.
Year to date, Jaya Tiasa shares are down 15.4%, closing at 88 sen last Monday.
It was a good quarter for tissue, toilet paper and paper towel manufacturer NTPM Holdings Bhd. Its net profit surged 29 times to RM14.64 million in its first financial quarter ended July 31 from RM503,000 a year ago. The improved performance came on the back of lower costs for raw materials such as virgin pulp and waste paper, as well as lower overheads.
Year to date, NTPM shares have appreciated 46% to close at 72 sen last Monday.
Packaging manufacturer SCGM Bhd reported a 280% y-o-y increase in net profit for its first financial quarter ended July 31 to RM8.27 million. This was due to a favourable product mix, reduced resin prices, lower interest expense and higher gain on foreign exchange. During the quarter, the group also sold face masks and face shields under its new PPE product line to the domestic market.
Year to date, SCGM shares have appreciated 83% to close at RM2.77 last Monday.
Condom manufacturer Karex Bhd posted a net profit of RM4.46 million for 1QFY2021 against a net loss of RM167,000 a year ago, thanks to a favourable sales mix and improved cost control initiatives. The group's medical segment, which sells catheter probe covers, HIV and pregnancy test kits and other medical-related products, saw record-high revenue contribution, while its sexual wellness segment, which sells condoms, recorded an expansion in sales for its Americas region.
Green Packet Bhd incurred a net loss of RM6.9 million for 3QFY2020 compared with a net profit of RM5.6 million a year ago, owing to higher logistics costs in delivering set-top boxes directly to its consumers instead of central distribution, because of the Recovery Movement Control Order.
Year to date, Green Packet shares have declined 33% to 46 sen last Monday.
Automotive group Tan Chong Motor Holdings Bhd posted a net loss of RM7.33 million in 3QFY2020 compared with a net profit of RM9.25 million a year ago, as the pandemic affected sales in both its Malaysian and overseas markets.
Year to date, Tan Chong shares have fallen 14% to RM1.12 last Monday.
FY2021 seen to be a 'turnaround year'
Investor Yoong believes FY2021 will be a "turnaround year" and be better than FY2020.
"Next year will be a banner year for the rubber glove sector. The recent underperformance is mainly due to negative sentiment with the announcements of vaccines and a significant number of workers at glove factories testing positive for Covid-19.
"The rubber glove/PPE/vaccine wannabes (those that are planning or have diversified into these businesses in 2020) will be an interesting sideshow. Many claim to be starting production by mid-2021.
"The oil and gas sector looks promising as there has been a great shake-out on the production side. The low oil price will force many high-cost shale producers to shut down. Opec (the Organization of the Petroleum Exporting Countries) members will most likely agree to adhere to production caps.
"Hospitals and opticians will greatly benefit when the pandemic tapers off. Patients and customers who have been holding off going to hospitals or opticians will be flocking there in droves. This flows straight to the profit statement.
"Restaurant operators such as Berjaya Food Bhd will experience explosive earnings growth," he opines.
He adds that the hospitality sector should see an improvement in its financial performance, and construction and engineering companies with strong order books and balance sheets will be major beneficiaries of improved earnings in 2021.
"FY2021 will be a turnaround year in that it will better than FY2020. A degree of normality will have returned. The Covid-19 virus, which has played havoc with our lives, will most likely be under control by the third quarter of 2021.
"We are not out of the woods yet. But rays of sunlight are breaking through the dark clouds."