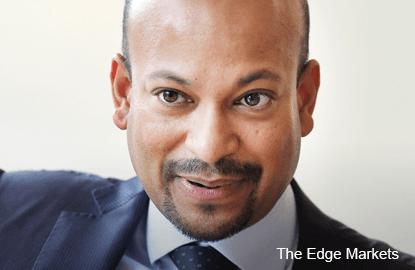 (Dec 1): 1Malaysia Development Berhad (1MDB) president Arul Kanda Kandasamy will testify before the Public Accounts Committee (PAC) again on December 18 after being grilled for five hours today by the bipartisan panel.
Arul Kanda answered questions regarding 1MDB's administration from the time of its formation until now in an extensive proceeding, but the panel had requested for a second hearing.
"They have requested for a second round of questioning, and we will happily oblige. I will wait for a letter from the PAC secretariat," Arul Kanda told reporters.
PAC's 1MDB probe will continue by hearing testimony from 1MDB chairman Tan Sri Lodin Wok Kamaruddin on Dec 17.
While Arul Kanda was unsure of the date, PAC chairman Datuk Hasan Arifin later confirmed it to be on Dec 18.
PAC is attempting to wrap up its 1MDB probe and have a report tabled to Parliament by March next year.
"I'm very thankful for this opportunity to tell our side of the story.
"We have answered all the questions to the best of our abilities," Arul said. – The Malaysian Insider