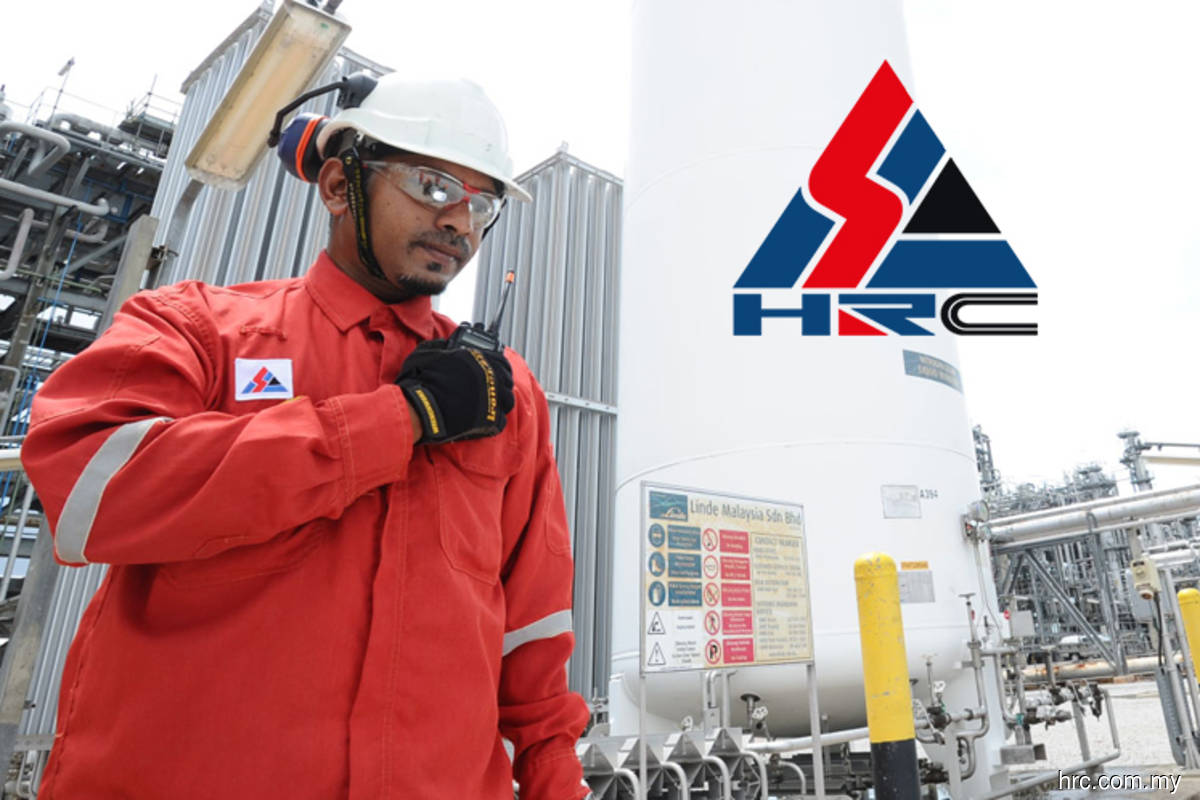 KUALA LUMPUR (June 21): Share price of Hengyuan Refining Co Bhd has had a roller coaster ride. The stock soared to a near four-year high of RM7.40 in the middle of last month, riding the positive sentiment spurred by expectations of higher oil consumption as travelling activities picked up.
But soon it fell to a low of RM4.34 on Monday amid a global selldown of equities after the US Federal Reserve raised interest rate by 75 basis points. The stock rebounded strongly on Tuesday, climbing 36 sen or 8.29% to RM4.70, valuing it at RM1.41 billion.
Market sentiment aside, judging by the current landscape of the oil refining industry, Hengyuan's earnings prospects are likely to be rosy in the coming quarters, if not longer.
To put things into perspective, Bloomberg data showed that the margin, or crack spread, between crude oil and refined products have widened substantially since the start of the year.
Singapore Dubai FCC Refinery Margin (Singapore crude oil refining margin data) surged to US$33.38 per barrel as at June 20, up nearly six-fold from US$5.81 on Dec 31, 2021. The margin spread hit an all-time high of US$35.18 early this month. It was barely four US cents a year ago as the benchmark showed.
Meanwhile, Asia Tapis Crude Oil 211 crack spread spiked more than five times to US$37.047 per barrel on Tuesday (June 21) as at press time, up from US$7.155 per barrel as at Dec 31, 2021.
Another index, US Mid-Continent WCS Crude Oil 321 Crack Spread, also jumped by US$47.61 or 154% to US$78.517 per barrel, from US$30.909 per barrel at the beginning of this year.
Brent crude oil price stood at US$115.63 per barrel, while US West Texas Intermediate (WTI) crude stood at US$111.85 a barrel as at press time. Year-to-date, Brent crude oil has gained US$37.85 or 49% from US$77.78 a barrel at end-2021, while WTI crude oil has rallied US$39.07 or 54% from US$72.78 a barrel.
Using the above as yardstick, oil refiners are expected to enjoy fat profit margins.
The one fundamental factor that has shaped the existing industry landscape is the tight refining capacity worldwide due to the sanctions against Russia's oil production, which is likely to persist.
"We think the sanctions and supply challenge around Russia's refined products will persist even if the war is over tomorrow," Oaklands Path Capital Management Ltd chief executive officer and chief investment officer of Ngoi Se Chai commented.
Russia is the world's second-largest exporter of refined products, said Ngoi, with a total refining capacity of six million barrels per day (bpd), but many refineries in Russia have stopped producing due to limited demand for their products after the sanctions imposed by the Europe Commission and the US.
Secondly, Ngoi highlighted that China's policy to cut its export quota for refined oil products is also unlikely to change as the country has mapped out a national carbon emission reduction plan.
He noted that the Chinese government halved its oil product export quota in the first quarter of this year in a bid to reduce its carbon emissions.
On top of that, Ngoi said after several years of downturn post 2014, global refining capacity has been reduced by 1m bpd since 2019.
Back to Hengyuan, its net profit surged 191% to RM47.46 million for the first quarter ended March 31, 2022 (1QFY22), from RM16.31 million last year, as its quarterly revenue jumped more than two-fold. Lower net foreign exchange loss and lower manufacturing expenses also contributed to the improved quarterly net profit.
The increase in quarterly revenue for the quarter to RM4.95 billion, up 125.36% from RM2.2 billion a year prior, was in line with higher market product prices and stronger local demand, Hengyuan said in its quarterly results filing. Earnings per share leapt to 15.82 sen from 5.44 sen.
"The market price during [1QFY22] surged to an average of US$115 per barrel, as compared to the average price of US$66 per barrel in the corresponding quarter in 2021 (1QFY21).
"1QFY22 recorded a sales volume of 10.6 million barrels compared to 1QFY21 with 8.1 million barrels sold. This resulted in a higher revenue of [near] RM5 billion in 1QFY22," the group said.
On a quarter-on-quarter basis, Hengyuan's net profit, however, fell 73.6% from RM179.78 million in 4QFY21, due to a lower crack margin and a decrease in stock holding gains, while revenue was up 22% from RM4.06 billion, driven by as drastic hike in global oil product price.