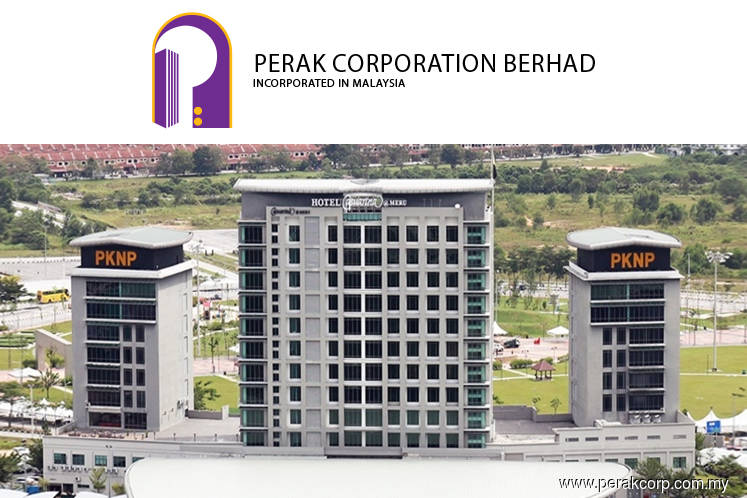 KUALA LUMPUR (Dec 6): Affin Hwang Investment Bank Bhd (Affin Investment) has put Animation Theme Park Sdn Bhd (ATP), an indirect 51%-owned subsidiary of Perak Corp Bhd, under receivership.
In a bourse filing today, Perak Corp said Affin Investment had on Wednesday (Dec 4) appointed Datuk Duar Tuan Kiat of Messrs Ernst & Young as receiver and manager over the property of ATP. The net book value of ATP's charged assets was RM186.26 million as at Sept 30, 2019.
"With the appointment, the management powers of the directors of ATP will be immediately suspended. The financial and operational matters of ATP are now under the responsibility of the receiver and manager," the Perak state government's investment arm added.
"The appointment is not expected to have any immediate financial and operational effect on the remaining businesses of the group," Perak Corp said.
It added that it is not expected to incur any further loss as the syndicated term loan facility has been fully accounted for in the financial statements of its wholly-owned subsidiary PCB Development Sdn Bhd.
ATP, which operates Movie Animation Park Studios in Ipoh, Perak, had defaulted in its repayment of principal payment for the amount of RM25.7 million in respect of a syndicated term loan facility granted by the lenders involving Affin Investment, Affin Bank Bhd, Bank Pembangunan Malaysia Bhd and Malaysia Debt Ventures Bhd. The theme park was built at a cost of RM520 million.
Subsequently, Affin Investment informed ATP that failure to effect the payment as demanded, would result in the secured obligations amounting to RM242.65 million from ATP becoming due and payable. In the event ATP fails to pay the secured obligations as required, Affin Investment on behalf of the lenders will proceed to enforce the rights of the lenders as they deem fit, without further reference to ATP.
To date, ATP has defaulted in the repayment of the principal payment and the total secured obligations.
Perak Corp said ATP has earlier initiated steps to dispose of its assets, to obtain the funds to pay Affin Investment.
"ATP will be working with the receiver and manager to maximise the value of the assets to generate fund for the settlement of the syndicated term loan facility.
"ATP has been classified as asset held for sale in the financial statements, as the carrying amount will be recovered through a sale transaction rather than through operation," it added.
Perak Corp said it is also working on restructuring the group's businesses, in order to generate additional funds to meet the additional exposure and to regularise its financial condition.
Perak Corp shares were not traded today. It was last traded at 38 sen, bringing a market capitalisation of RM38 million.