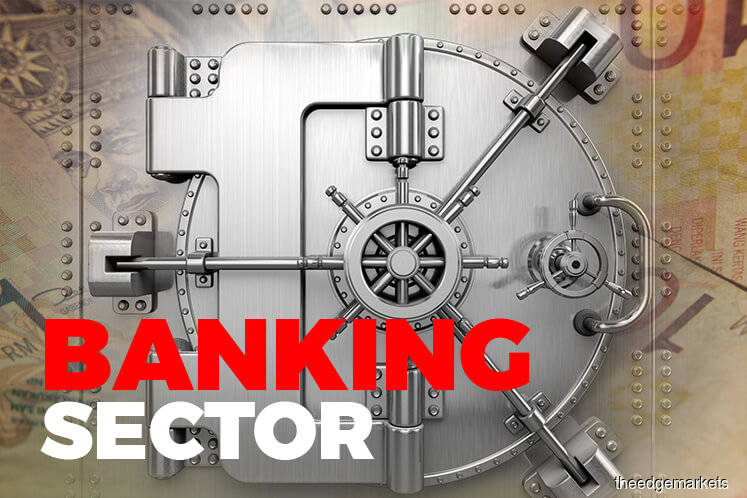 KUALA LUMPUR (Dec 10): Affin Hwang Capital Research has maintained its "neutral" rating on the banking sector, noting that the business and consumer outlook in 2020 will likely stay cautious.
In a note today, the research house said it cut its banking sector core earnings forecasts by 1.3% for 2019, 3.3% for 2020 and 3.9% for 2021, taking into account weaker loan growth in 2020-2021 earnings (2020-21E).
It said the banking sector reported a third quarter of 2019 (3Q19) core net profit of RM6.4 billion, rising by 1.2% year-on-year (y-o-y) but declining by 3.3% quarter-on-quarter (q-o-q), which was broadly in line with its expectations.
"Hong Leong Bank was one of the best performers in our view, seeing improved q-o-q earnings due to lower impaired-loan allowances and fund-based income; Maybank saw better non-interest income (y-o-y and q-o-q), with lower taxation offsetting the negative impact from higher overheads and provisions, while RHB was driven by better operating income (q-o-q) and write-backs in impairments.
"Meanwhile, Affin Bank, Alliance Bank and AMMB reported weaker earnings on a y-o-y and q-o-q basis, largely due to higher impaired-loan allowances and impairments. Public Bank saw relatively flat earnings y-o-y and q-o-q, as marginal operating income growth was offset by rising overheads," it added.
Affin Hwang said it is projecting the sector's core earnings per share to decline by 1.2% y-o-y for 2019E and 1.8% y-o-y in 2020E while staying flat in 2021E.
It also said the notable trends during 3Q19 included normalisation in net interest margin (NIM) (+14bps q-o-q), a sharp 23% y-o-y improvement in non-interest income, a 12.5% y-o-y increase in overheads and an increase in provisioning (3Q19 credit cost at 40.8bps versus 25bps in 3Q18).
The research house also said it foresees earnings downside risks such as another round of interest rate cuts, which it expects to be a NIM dampener, while loan growth is expected to remain soft in light of weak consumer sentiment.
In addition, it said the credit cost may rise further, driven by deterioration in asset quality (household, commercial property).
Affin Hwang preferred AMMB ("buy", target price [TP]: RM4.90), AEON Credit ("buy", TP: RM17.20) and ELK-Desa ("buy", TP: RM1.98) as its top picks.