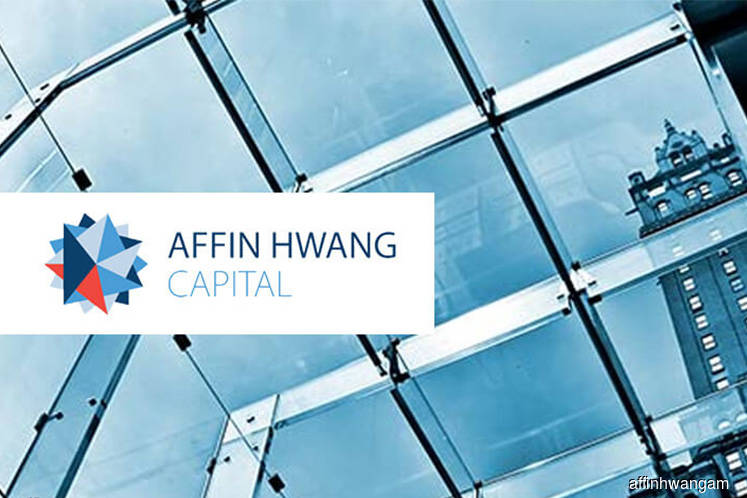 KUALA LUMPUR (April 23): Affin Hwang Asset Management Bhd has launched its wholesale feeder fund, Affin Hwang World Series — Global Target Return Fund (WS-GTF), which seeks to achieve capital appreciation over the medium- to long-term period by investing in a collective investment scheme, namely the Schroder International Selection Fund Global Target Return.
In a statement today, Affin Hwang said the target fund is a Luxembourg-domiciled fund managed by Schroder Investment Management, in which a minimum of 80% of WS-GTF's net asset value (NAV) will be invested while the remaining 20% will be put into money market instruments, deposits, and/or liquid assets.
Affin Hwang chief marketing and distribution officer Chan Ai Mei said WS-GTF will benefit clients by focusing on absolute returns with the intention of minimising both volatility and the risk of huge losses which are important to investors especially in this current market environment.
"In an environment of heightened risks and increased volatility in markets, the role of an absolute return focused strategy has never been more relevant than it is now. As markets enter a new transition phase, the demand for a dynamic and flexible approach to asset allocation has become more punctuated," she said.
By employing a flexible multi-asset allocation approach that is benchmark unconstrained, Affin Hwang said the target fund will invest in a broad range of asset classes and investment instruments from global equities, global investment grade bonds, currencies, and high yielding credit to other real estate, infrastructure and commodity-related securities.
Schroders Australia head of product for fixed income and multi-asset Stephen Kwa believes that it is premature to call the end to the bull market in equities just yet, as most bull markets end with recession and the risk of recession in any of the major economies at present is low.
"We see valuations as still too expensive although we are judiciously adding some risk, so far mainly in higher yielding credit at the expense of more vanilla fixed income, but for the reasons outlined are treading cautiously." he said.
It is noted that the base currency of WS-GTF is in US dollar, and is offered in eight currency classes, namely USD Class, MYR-Hedged Class, SGD-Hedged Class, AUD-Hedged Class, GBP-Hedged Class, EUR-Hedged Class, RMB-Hedged Class and HKD-Hedged Class.
Affin Hwang noted that the Schroder International Selection Fund Global Target Return is designed to deliver on a clearly defined target return-risk objective of USD 3-month LIBOR plus 5% p.a. returns, whilst minimising portfolio volatility by lowering the standard deviation to below 8%.
Schroders boasts assets under management (AUM) totalling US$604.7 billion as at Dec 31, 2017, in which its targeted return strategy has yielded annualised return of 7.78% p.a. since inception.