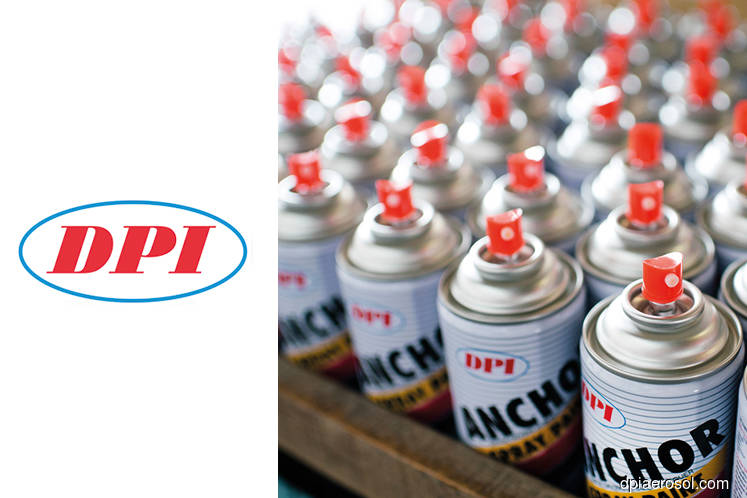 KUALA LUMPUR (Nov 12): DPI Holdings Bhd said it has executed an underwriting agreement with Affin Hwang Investment Bank Bhd for its proposed initial public offering (IPO) on the ACE Market of Bursa Malaysia, slated for January 2019.
"Having built our in-house brands from scratch since 1982, we are definitely proud of our successes thus far: amassing a 300-colour product range, developing a broad channel of approximately 700 customers in Malaysia and counting local and international brands as our private label customers," said DPI executive chairman and managing director Peter Chai in a statement today.
"With the underwriting agreement now complete, we are heading closer towards our IPO, which will propel us into the next stage of growth," Chai added.
The company's IPO entails a public issue of 126.5 million new shares, representing 26% of the group's enlarged share capital. Out of the total public issue, 24.3 million shares are open to the Malaysian public and 14.1 million shares for eligible directors, employees and persons who have contributed to the success of the group.
Another 39.4 million shares are allocated for private placement to identified investors and 48.7 million shares for private placement to bumiputera investors identified by the Ministry of International Trade and Industry (MITI).
"DPI has an experienced management team with an excellent track record in the aerosol paint industry for more than 30 years. We believe that the group has many opportunities to stake a greater claim in the aerosol paints market, in light of the potential uptrend from the automotive, arts and crafts, and DIY segments.
"We are proud to catalyse and be a part of their journey towards the listing on the ACE Market of Bursa Malaysia," said Affin Hwang Investment Bank group managing director Datuk Maimoonah Hussain.