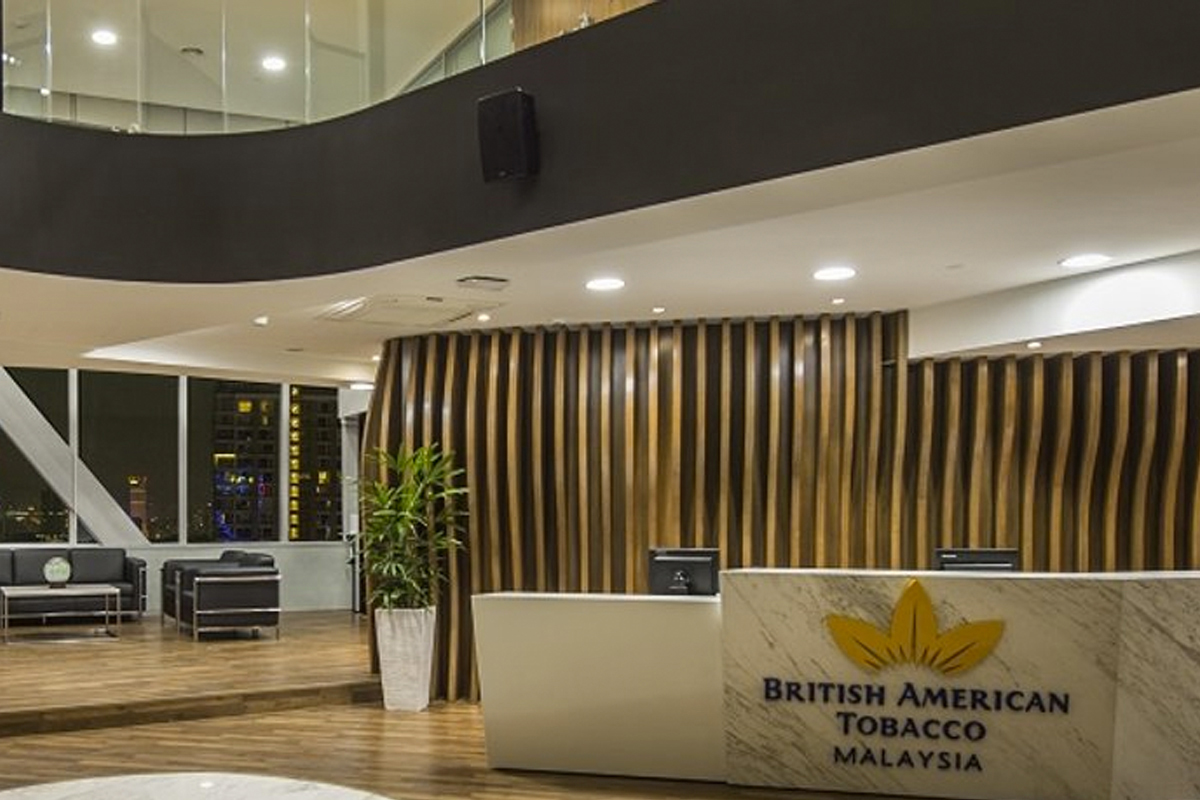 KUALA LUMPUR (Dec 9): Affin Hwang Capital has upgraded British American Tobacco (Malaysia) Bhd (BAT) to a buy from a sell, and revised up its target price by 76% to RM16.20 from RM9.20, as it believes BAT's earnings could have likely bottomed out this year. The new target price of RM16.20 implies a potential 16% upside to BAT's current stock price of RM13.96.
The research house's analyst Chow Wei Nien said in a note today that BAT's value-for-money (VFM) offerings have by and large seen a good traction, and are poised to provide a steady earnings base for the group moving forward.
According to Chow, the previous two quarters saw BAT's domestic volume increase 15%/14% quarter-on-quarter (q-o-q) for the second quarter of financial year 2020 (2QFY20)/3QFY20, outpacing the industry's growth of +10%/+7% q-o-q, and this led to a market share gain of 2.1 percentage points to 52.5% over the period.
"Much of the volume improvement could be attributed to VFM offerings, Kyo and Rothmans, which garnered strong traction on the back of increased down-trading towards more economical variants.
"Notwithstanding the lower-margin nature of VFM offerings, we expect the growing volume sales to offset the lower profitability, and support sequential earnings improvement," he said.
He also noted pronounced measures laid out in Budget 2021 are likely to remain supportive of BAT near-term sentiment.
According to Chow, limiting the transhipment of cigarettes to dedicated ports and the initial imposition of import taxes are seen as keys to eliminate a major loophole in the tobacco black market.
"It is believed that 30% to 40% of illegal volumes are brought in via transhipments. Hence, if successfully executed, a blue-sky scenario would imply an elimination of almost about 4.5 billion illegal cigarette sticks per year."
"For every 1% reduction in illicit volumes, we estimate an increase in the 2021 net profit of around 3%," he said.
He also revised higher BAT earnings forecasts for 2021 to 2022 by 9% to 18% to RM271.4 million to RM282.4 million, to input higher VFM volume sales.
"Since the announcement of Budget 2021, BAT's share price has appreciated by about 37%, largely as investors have turned more upbeat on prospects of better control of the illegal tobacco market," he said, adding that he foresees further upside for BAT from the current juncture.
BAT's stock is down four sen or 0.3% today to RM13.96.