This article first appeared in The Edge Malaysia Weekly, on June 17, 2019 - June 23, 2019.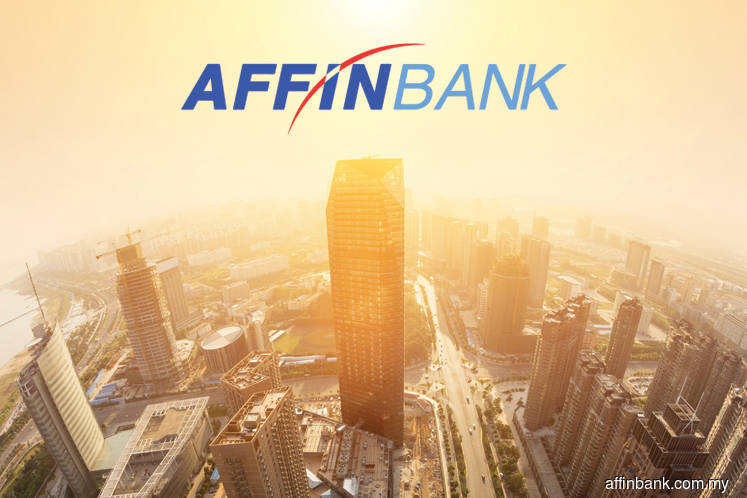 ASSET quality concerns continue to plague Affin Bank Bhd, with the blame being placed mainly on two problematic loans — one in the oil and gas (O&G) sector and the other in real estate — that have taken longer than expected to resolve.
The Lembaga Tabung Angkatan Tentera-controlled (LTAT) Affin Bank, Malaysia's second smallest of eight banking groups, saw its gross impaired loan (GIL) ratio — an indicator of asset quality — come in at 3.13% as at end-March, which was the highest among the lenders and a huge deviation from the 1.46% industry average.
The bank had initially expected to resolve the two loans by end-2018. However, group CEO Kamarul Ariffin Mohd Jamil now says he expects to resolve the issue by the end of the year.
"The two biggest accounts affecting our GIL ratio are from the real estate and O&G sectors. There has been a delay in resolution of the O&G account, but it has been restructured in 2019," he tells The Edge via email.
"Similarly, we expect to resolve the real estate account by the end of the year," he adds, but did not give a reason for the delay.
Banking regulation prohibits Affin Bank from naming the two companies that it had extended the loans to.
At 3.13%, its GIL ratio went up 77 basis points (bps) from a year ago and 6bps from the previous quarter. Should it be successful in resolving the two problematic accounts by the year-end, it may see the GIL ratio drop 2.5%, the bank told analysts.
Most analysts that track the stock have a "hold" call, mainly because of concerns about the bank's asset quality and in anticipation of further margin erosion due to higher funding costs.
Margins are eroding as Affin Bank continues to steadily build its deposit base as it looks to lift its net stable funding ratio (NSFR) — a key liquidity measure that prioritises long-term stable funding — to at least 100% by the year-end from 90% now.
This is compounded by the fact that the bank has reduced its base rate by 25bps to 3.95% on May 10, which may shave off one or two basis points from its net interest margin (NIM) this year, say analysts. The reduction follows Bank Negara Malaysia's cut in the overnight policy rate by 25bps on May 7.
"Currently, our NSFR stands at 90% and we are fully confident we can meet Bank Negara's minimum requirement at 100% by December, given the various measures that we are undertaking at the moment," says Kamarul.
Affin Bank's NIM fell in the first quarter by 37bps y-o-y and 22bps q-o-q, to 1.61%, the lowest in the industry.
"We are more negative on the bank [after a post-1QFY2019 analyst briefing] as it guided for an 11% growth in deposits this year, which is higher compared with its 6% to 7% loan growth target. This could potentially lead to a higher increase in interest expenses compared with gross interest income, leading to lower NIM," said CIMB Research in a note to clients on June 3.
Although Affin Bank had initially guided for loan growth of 6% to 7% this year, it recently acknowledged that growth could actually come in lower at 3% to 4% due to economic uncertainties arising from the heightened US-China trade tensions. Its 1QFY2019 loans grew 4.6% y-o-y.
"Much of the corporate loans that Affin Bank targets is from Boustead Group and so, if loans from there are slow in coming, then it will be difficult for them to grow loans strongly. As it is, the entire industry is finding it hard to grow loans," Kenanga Research's banking analyst Ahmad Ramzani Ramli tells The Edge. LTAT controls Bousted Holdings Bhd.
Bloomberg data shows that out of eight analysts tracking the stock, five have a "hold" call and three a "buy", with an average 12-month target price of RM2.32. The stock closed at RM2.10 last Friday.
Kenanga Research is maintaining its "outperform" call on Affin Bank due to the stock's undemanding valuations — it trades at a price-to-book value of about 0.5 times. However, it has lowered its target price by 20 sen to RM2.40 to account for uncertainties ahead.
"Despite the large impaired loans, we take comfort that impairment allowances have been low in the last three quarters (at 8bps credit recovery per quarter), partly due to recoveries. Given this operational efficiency — with no systemic risk seen from asset quality — we are inclined to believe that credit costs will be in the range of 20 to 30bps (versus the bank management's guidance of gross credit charge of 30 to 40bps)," the research house said in a June 3 report.
Affin Bank's net profit of RM137.2 million in 1QFY2019 was within analysts' expectations despite it being lower by 3% y-o-y and 4.5% q-o-q. That quarter saw a write-back in loan loss provisions (LLP) of RM9.9 million compared with a write-back of RM16.5 million in the preceding quarter.
"We do not expect the net write-back to be sustainable and project an LLP of RM123.2 million for FY2019," says CIMB Research.