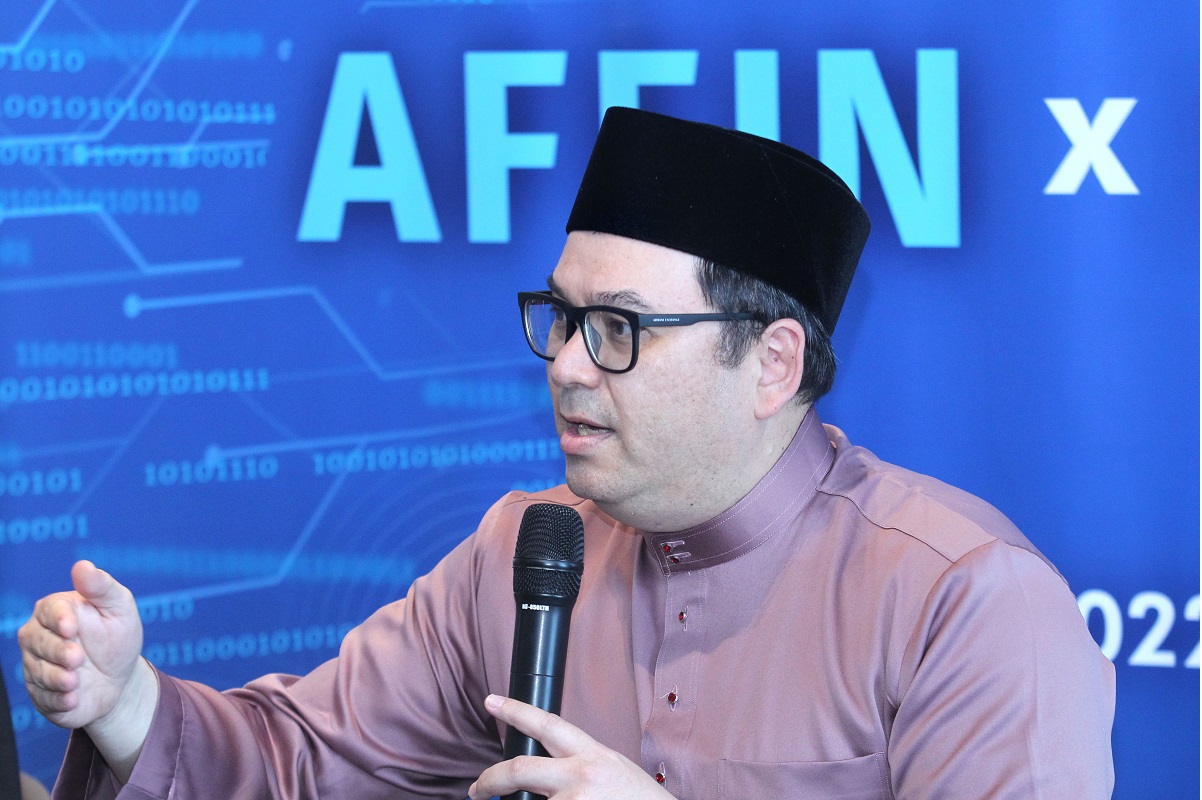 KUALA LUMPUR (May 19): Affin Bank Bhd expects its loan growth to expand to 12% compared with 11% last year amidst a challenging economic and operating environment, according to the banking group's president and chief executive officer Datuk Wan Razly Abdullah Wan Ali.
Speaking at a Thursday (May 19) press conference in conjunction with the official collaboration of AFFIN x MYTHEO, Wan Razly said the bank had recorded good loan growth for the first quarter.
However, he does not rule out the loan growth tapering off as things will become more expensive for borrowers and they would want to borrow less as they try to minimise their cost with the anticipation of overnight policy rate (OPR) hikes. 
"For us, we always look for ways to optimise our net interest margin (NIM) with the biggest strategy to optimise NIM is through current account and savings account (CASA).
"The more CASA we get, the more we can optimise. We do have a sizeable portfolio of the bank which is floating rate but that portfolio will also rise with our cost of deposits. There is some room there but ultimately the more low cost findings we can get, the better it is for the bank," he said.
Wan Razly noted further that the bank is anticipating further rate hikes in OPR this year as there is a lot of pressure on inflation besides the higher energy costs and commodity prices. 
He also expects in the short term that there will be some more hikes to come by this year. 
"The inflation is very driven by the high energy costs and commodities. The ringgit will normalise once the central bank has taken into action its plans to address the high inflation and to cool down the economy, which would happen in due course. 
"The ringgit is determined on exports, imports and business opportunities in the country. We are experiencing inflation driven by the high commodity prices and energy costs. The central bank has to take actions to normalise this situation and we expect they will do so. 
"That's why we expect to see a few more hikes. The degree of hikes we internally had 50 basis points (bps) house views of hikes, so 25 bps is done, potentially another 25 bps to come," he said.
Wan Razly added that the bank is also monitoring the impact of its asset quality closely along with the concern of household debts ahead as when cost of borrowings increases there is a high risk that asset quality would degrade.
"We have a plan on how we want to improve our non-performing loans (NPLs) and asset quality but we are cautious as well at the same time given the high commodity and energy prices and inflation in terms of how it would impact our customers. 
"Besides that, we are trying to work out with our borrowers who show early signs of stress and how we can remedy or restructure their facilities, though that is something to be seen. We also depend on the quantum of the hikes, whereby the bigger the rate hike the higher the cost of borrowings. 
"We will reach out and provide assistance where possible besides restructure the loans to support our customers," he said. 
At the time of writing, Affin Bank's share price was up 2.34% or half a sen at RM2.19, bringing a market capitalisation of RM4.65 billion.
Read also:
Rising deposits cost, war on talent seen as threats following digital banks' entry — Affin Bank