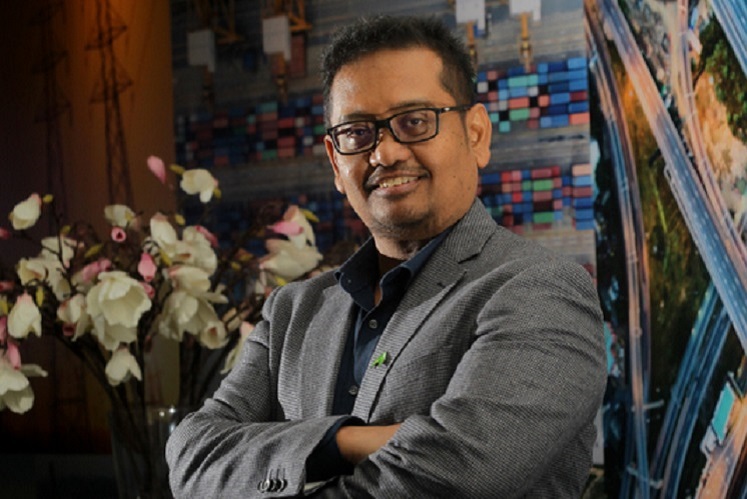 It has been tough for homegrown drone-as-a-service (DAAS) company Aerodyne Group ever since the Movement Control Order began in March. Even though it is classified under "critical services", it saw 80% of its business in Malaysia put on hold and about RM40 million of the revenue from its regional businesses deferred.
"The first six weeks of the Movement Control Order (MCO) was especially tough. Globally, our services relating to the hospitality and travel industry suffered the most, followed by oil and gas," says its founder and CEO Kamarul Muhamed.
Aerodyne's expansion activities were also affected. Although it has successfully closed its position in the US, the Middle East and Kazakhstan, it had to hit the pause button in countries like Indonesia. "We actually had won some contracts there already. When the situation got worse, we had to rescue our people who were there working on the deal," says Kamarul.
Now, however, the company is gearing up to regain its momentum. Kamarul says Aerodyne is looking to resume its operations early next month. "We want to start as soon as we are done with Aidilfitri celebrations, on June 1.
"Right now, we are busy working on our mergers and acquisitions (M&A) activities. We have a few M&A candidates that we are finalising. These activities were impacted slightly as we were not able to travel to conduct proper due diligence. But evaluations are happening and the conversations are ongoing as we speak," says Kamarul.
Founded in 2014, Aerodyne uses artificial intelligence as an enabling technology for large-scale data operations, analytics and process optimisation. The company manages more than 300,000 infrastructure assets with 110,000 flight operations as of May 5. It has surveyed in excess of 100,000km of power infrastructure across 25 countries globally.
Kamarul says above all, he is happy that the company is not fundamentally affected by the ongoing pandemic. This is because it has a very strong order book and cash position, ensuring a long business runway. Additionally, it closed its US$30 million Series B funding round back in January.
"Compared to other players in the industry that are relying on month-to-month or quarter-to-quarter cash flow, we are doing relatively well. We think that these companies will be severely affected, causing them to have a very short business runway. We see this as an opportunity to help consolidate and make them part of Aerodyne," says Kamarul.
Concurrently, the company is pushing for the acceptance of drone technology to deliver medical supplies, food and other critical items in Malaysia. Under the current framework, such services are not allowed, explains Kamarul.
"We have been working with the regulators and giving them some industry perspective. The dialogues include reviewing the risk assessment and opportunity landscape, as well as the impact on the local economy. So far, the response has been fairly positive," says Kamarul.
One such instance of a positive regulatory response is the recent move made by the Civil Aviation Authority of Malaysia (CAAM), which has given authorisation to the police force to operate drones for surveillance and enforcement during the second phase of the MCO. This drone operation is led by the Royal Malaysia Police (PDRM) in collaboration with the Malaysian Armed Forces and three private drone companies — one of them being Aerodyne.
"The fact that the CAAM provided us with the nationwide permission to fly was something completely unprecedented. I think it was a display of excellent collaboration between the private and public sectors. So, I think the regulators are responsive and are willing to take calculated risks," says Kamarul.
To assist PDRM, Aerodyne developed a brand-new analytics and geospatial intelligence solution dubbed vertikalitiOps, says Kamarul. "I am very proud of the fact that we managed to put together that solution in such a short time. We are now pushing this solution throughout the world, in the US, Japan and India among others," he says.
For the MCO operations, the company committed US$600,000 worth of drone equipment and provided US$350,000 worth of services on a corporate social responsibility basis, says Kamarul.
vertikalitiOps is a dedicated and secure geographic information system-based data sharing and analytics platform. It provides realtime video streaming and analytics through web and mobile-based visual dashboards. The locational data about where the Covid-19 cases are, helped increase awareness of where the virus was spreading and guide drone operations to ensure that the police teams out in the field were as efficient as possible.