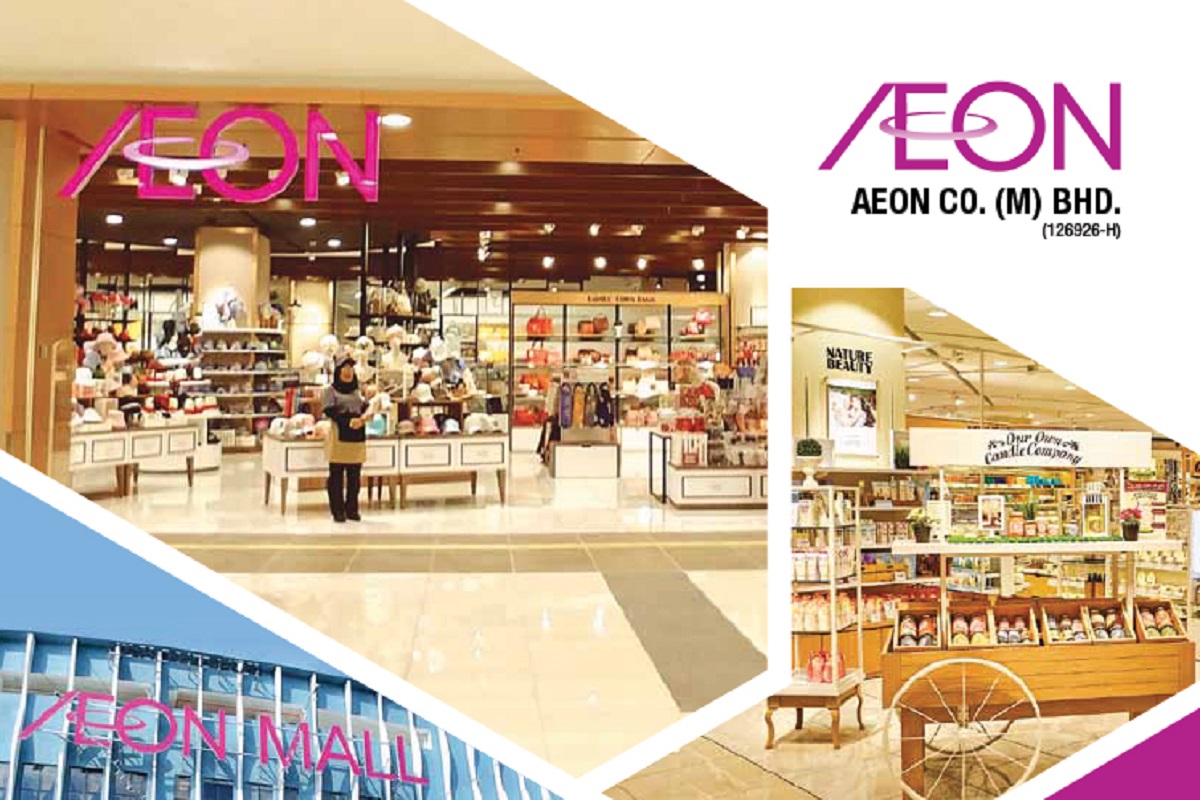 KUALA LUMPUR (Nov 24): After four consecutive profitable quarters throughout the pandemic, Aeon Co (M) Bhd has posted a net loss of RM18.67 million for the third quarter ended Sept 30, 2021.
The loss compares with a quarterly net profit of RM16.36 million a year ago, while there was a loss per share of 1.33 sen versus earnings per share of 1.17 sen previously.
Quarterly revenue suffered a 24.2% decline to RM750.56 million from RM989.62 million a year ago.
In a statement, Aeon said the results were expected as the pandemic continued to disrupt the business environments, supply chains and employment which led to softer consumer sentiment.
"The company has closed around 71 days of its non-essential segments during the quarter. Notwithstanding the national vaccination programme that was being rolled out, the various Movement Control Orders (MCOs) implemented nationwide to mitigate the infectivity risks with lockdown restrictions tightening since June 2021 have adversely impacted the company's revenue," it said.
Aeon said its retail business only managed to register a quarterly revenue of RM632.86 million, a decline of 24.3% from RM836.23 million a year earlier due to MCO restrictions on operating hours of its non-essential offering of hardline and softline products, shorter operating hours and store closures from sanitisation in its retail business.
The property management services segment also suffered a 23.3% decline in revenue to RM117.7 million from RM153.4 million due to lower tenants' sales, leading to lower sales commission and income reduction from temporary space rental.
For the nine-month period ended Sept 30, 2021, Aeon's net profit remained flat at RM14.3 million compared with RM14.27 million in the same period last year, while revenue fell 15.8% to RM2.64 billion from RM3.13 billion.
Aeon managing director and CEO Shafie Shamsuddin said a change in customer behaviour, coupled with the disruptions in many industries, has created a big opportunity for growth for the group.
"We believe we are ready as we are leaner and agile to adapt and capture the potential demand especially towards the Christmas and New Year celebrations. With the potential upside from the festivities until end of the year, we are optimistic 2021 will be a profitable financial year," added Shafie.
Aeon said that with the recently announced measures under the National Recovery Plan whereby business communities are progressively re-opening and inter-state travels resuming, the group expects consumer confidence to improve.
"With the forthcoming year end and festivities, we expect mall footfall to continue in an upward trend. This is also expected to improve mall tenancy including our temporary event spaces. We also continue to see encouraging demands for our online revenue and personal shoppers," the group said.
Shares of Aeon closed one sen or 0.7% higher at RM1.43, giving the retail and property manager a market capitalisation of RM2.01 billion.