This article first appeared in The Edge Financial Daily, on November 20, 2019.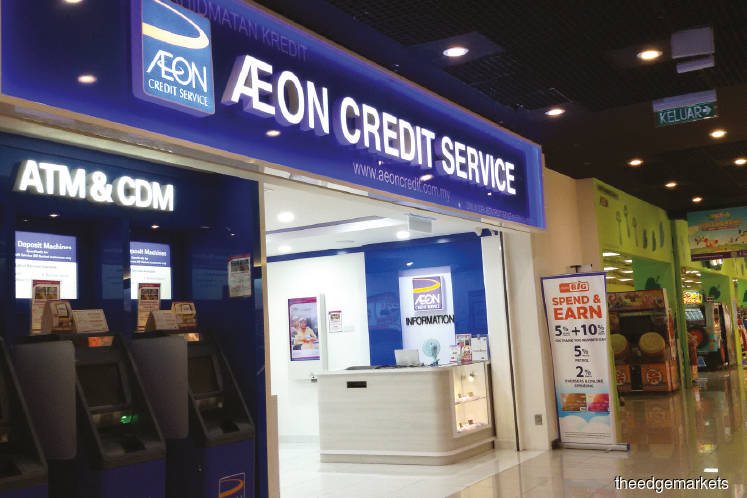 AEON Credit Service (M) Bhd
(Nov 19, RM15)
Maintain neutral with an unchanged target price (TP) of RM15.60: One fact that struck us was the continued strong growth in AEON Credit Service (M) Bhd's gross financing receivables. This was especially noteworthy given the recent slowdown in loan demand. It had maintained a double-digit growth since at least financial year 2013 (FY13) and came in at +21.5% year-on-year (y-o-y) to RM9.6 billion as at the second quarter of FY20 (2QFY20). Major drivers of the growth were personal financing (+31.6% y-o-y to RM2.6 billion), motorcycle financing (+27.4% y-o-y to RM3 billion) and auto financing (+15% y-o-y to RM2.8 billion). The majority of motorcycle financing was for 100cc-to-150cc motorcycles, while for auto financing, it was for the used car segment.
 
We estimate its annualised net interest margin (revenue from interest income, profit revenue and finance charges minus interest expenses over average gross receivables) in the first half of FY20 (1HFY20) to be 12.2%, slightly lower than the 12.3% we estimated for 1HFY19. In essence, margins appear to be good despite the fact that funding for AEON Credit is done through borrowings rather than deposits. We understand that AEON Credit is able to tap borrowings from Japan, resulting in low cost of funds. While this may suggest currency risk, AEON Credit's borrowings are denominated in ringgit.
We understand that AEON Credit are adopting a "wait-and-see" approach to the granting of virtual bank licences for which Bank Negara Malaysia will release its guidelines in December. This is because AEON Credit does not see any specific advantage given that its cost of funds is only slightly higher and comparable with traditional banks' cost of funds. Besides, the compliance cost may moderate any potential benefit from the licence.
Our main concern about AEON Credit is its high net credit cost which has weighed down its FY20 earnings thus far. Its net credit cost rose to 4.04% in 2QFY20 from 2.99% in the previous quarter. In 4QFY19, prior to the adoption of Malaysian Financial Reporting Standards 9 (MFRS 9), its net credit cost was 2.16%. However, we are pleased that the increase in net credit cost was not due to any stress on its receivables. It was mostly due to higher impairment loss provisions as required under the MFRS 9, in line with the strong growth in receivables. The management indicated that about 3% of new receivables had to be provided. Going forward, the management indicated it may have to slow down its receivable growth to better manage its net credit cost. We make no changes to our forecasts.
We are impressed by AEON Credit's asset growth and quality, especially given its customer profile. AEON Credit managed to maintain its strong revenue growth momentum. The strong growth in financing receivables suggests that there is still demand for its financial products. Our slight concern is that fast growth increases the risk of higher non-performing loans in a significant economic slowdown. Nevertheless, we believe that there is a potential rerating of the stock. The main rerating catalyst would be normalisation and stabilisation of its net credit cost. Hence, while we maintain our "neutral" call on AEON Credit, we believe that any share price weakness presents a very good opportunity for investors to accumulate the stock. We maintain our TP of RM15.60, pegging AEON Credit's forecast FY21 book value per share of RM7.60 at price-to-book value (P/BV) of 2.1 times (one standard deviation below its five-year average P/BV ratio). — MIDF Research, Nov 19