This article first appeared in The Edge Financial Daily, on April 13, 2020.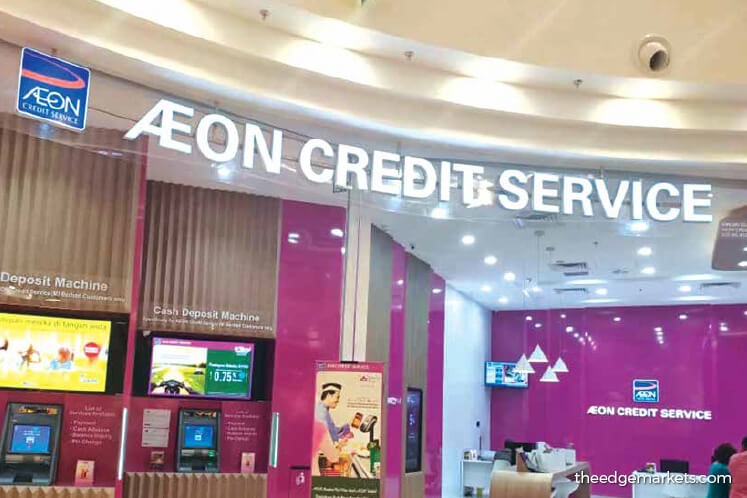 AEON Credit Service (M) Bhd
(April 10, RM8.98)
Maintain sell with an unchanged target price (TP) of RM6.30: Overall, the financial year ended Feb 29, 2020 (FY20) results were below our expectations by 7.9% (variance in higher funding cost), though within street estimates. Meanwhile, for FY21 estimated (FY21E) earnings, we expect net earnings to decline by 24.2% year-on-year (y-o-y) due to higher provisions (353 basis points [bps] in net credit cost) and a 4% y-o-y decline in outstanding receivables. Recently, the company had offered a one-month deferment period in April 2020 for objective, personal, motorcycle and auto-financing customers (who are not more than 90 days overdue) in order to ease cash flow burdens. We maintain "sell" with a TP of RM6.30.
AEON Credit Service (M) Bhd's FY20 profit after tax (PAT) (for ordinary shareholders) declined by 19.5% y-o-y to RM274.4 million, subsequent to higher operating expenses (in particular higher receivables impairment for the second quarter of FY20 [2QFY20]) while overall funding cost also jumped (+30% y-o-y) as receivables grew by 19.6% y-o-y. The FY20 earnings before interest and tax margin declined y-o-y from 53% to 44.8% (due to higher operating expenditure). For FY20, AEON Credit saw a 46% y-o-y increase in provisions (credit cost: 341bps for FY20 versus 216bps for FY19) due to seasonal factors (during the Raya festival), write-offs and for new receivables accounts secured. For 4QFY20, PAT (for ordinary shareholders) rose 14.5% quarter-on-quarter (q-o-q) as receivables provisions were lower, while 4QFY20 operating profit improved (+11.8% y-o-y; +17% q-o-q) in-line with receivables growth (+3.6% q-o-q).
AEON Credit's key receivables growth drivers were from motorcycle financing (+40% y-o-y), auto financing (+18.7% y-o-y) and personal financing (+17% y-o-y). FY20's average receivables yield declined marginally from 15% in FY19 to 14.7% in FY20 as AEON Credit focused on expansion towards the middle 40% income group (slightly lower interest rates versus the bottom 40% income group). The non-performing loans ratio saw an improvement to 1.92% (4QFY20) from 2.04% in 4QFY19.
We reiterate "sell", with our TP unchanged at RM6.30 (based on a price-earnings ratio target of 6.8 times for 2020 estimated earnings per share of 92.5 sen). We anticipate a recessionary year in FY21 (our gross domestic product forecast is at -3.5% for 2020), arising from the negative impact on business activities following expectations of a prolonged Covid-19 outbreak. We foresee AEON Credit's receivables declining by 4% y-o-y and a higher net credit cost (353bps). Upside risks include an improvement in credit quality and stronger receivables growth. — Affin Hwang Capital, April 10