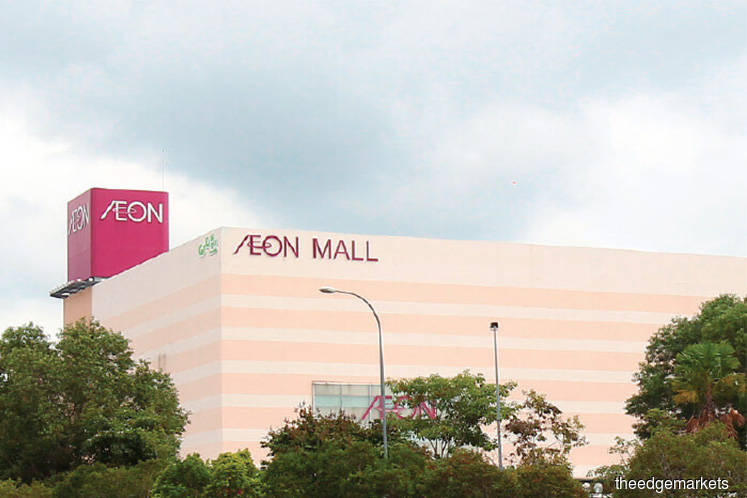 KUALA LUMPUR (July 25): AEON Co (M) Bhd has been ordered by the High Court to pay RM2.42 million per month, equivalent to the current monthly rental, to WCT Holdings Bhd's indirect wholly-owned subsidiary Gemilang Waras Sdn Bhd following a court battle on the lease renewal for AEON Mall Bukit Tinggi.
In a filing with Bursa Malaysia today, AEON said it has filed a stay application on May 8 following the court's decision favouring WCT on April 27. Subsequently on May 15, it filed a notice of appeal against the High Court's decision.
At the hearing for the stay application on July 4, AEON and Gemilang Waras have entered into a consent order, pending the disposal of the appeal at the Court of Appeal.
AEON on July 24 received the sealed consent order through its solicitors, which among others, ordered it to pay the sum to Gemilang Waras by the 14th day of each month until the disposal of the Notice of Appeal or until November 2019, whichever is earlier.
Subject to the payment, AEON shall remain in possession of AEON Mall Bukit Tinggi until the disposal of the Notice of Appeal.
Besides that, the court has ordered AEON to pay into a trust account for the costs and expenses incurred by Gemilang Waras for the maintenance, repair, servicing and upkeep of AEON Mall Bukit Tinggi according to the initial lease agreement.
The court battle, which started in November, came about when AEON filed a suit against Gemilang Waras to renew its licence for the mall, stopping the latter from terminating the lease agreement and evicting the tenants from the mall.
On April 27, the High Court had ruled in favour of WCT, saying that there was no renewal of the lease which expired on Nov 23, 2017.
Shares of AEON closed up one sen or 0.44% at RM2.30 today for a market capitalisation of RM3.23 billion. Meanwhile, WCT shares went up 3 sen or 3.03% to settle at RM1.02 for a market capitalisation of RM1.41 billion.