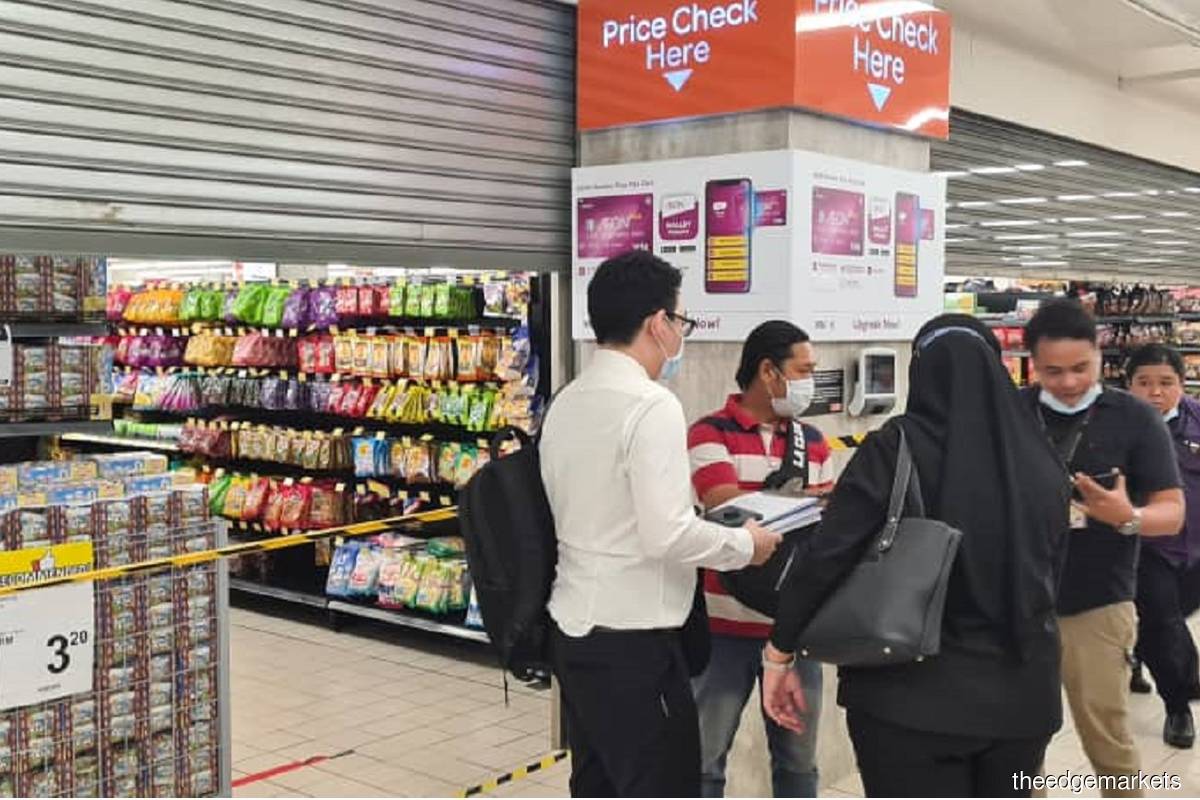 KUALA LUMPUR (July 14): Japanese retailer AEON BiG (M) Sdn Bhd's headquarters in Subang Jaya, Selangor has been sealed in accordance with a writ of seizure and sale obtained by the court bailiff against AEON BiG for failing to settle a judgment sum of over RM140 million.
The action was taken by Mega Continental Sdn Bhd, a unit of Penang-based Belleview Group. Sources said AEON BiG owns the premises in Subang Jaya.
A representative from Belleview said the process of sealing the premise perimeter took place from 11.30am to 12.30pm today.
It is understood that the suit was initiated after AEON BiG vacated the store in Alor Setar, Kedah ahead of the expiry of its lease. While details about the dispute are sketchy, Mega Continental is understood to be the owner of the Alor Star store. It is also understood that the parties were in talks to settle the matter at the time of writing.
Last month, The Edge reported that the store's last day of operation was on June 10. The publication also wrote that the management of AEON Co Ltd's retail units — AEON Co (M) Bhd and AEON BiG — were being restructured and consolidated into a single organisation as part of a 10-year strategy to create an agile, resilient and intrapreneurial retail organisation.
This management reorganisation would involve the loss-making AEON BiG relocating its offices from Subang Jaya to AEON Co's headquarters at Taman Maluri, Kuala Lumpur.
Japan's AEON Co Ltd owns 51% of Bursa-listed AEON Co and 95.49% of AEON BiG. The remaining 4.51% in AEON BiG is held by AEON South East Asia Sdn Bhd. AEON Co mainly operates department stores, while AEON BiG operates hypermarkets.
According to its FY18 financials — the latest data available — AEON BiG posted a net loss of RM54.6 million on a revenue of RM1.68 billion. It had total liabilities of RM1.06 billion and retained losses of RM561.5 million against total assets of RM1.1 billion.
Today, 21 AEON BiG stores are still operating. A 22nd store, at Jaya One, is yet to open. A quick call to AEON BiG's careline revealed that the Subang Jaya Store will "be closed for maintenance from today, until further notice".
It should be noted that on July 9, AEON Co said its managing director Shafie Shamsuddin and deputy managing director Hiroyuki Kotera have been appointed as managing director and deputy managing director of AEON BiG, effective July 7.
In 2012, AEON CO Ltd purchased the ailing Malaysian chain of French retailer Carrefour, comprising 26 stores, for an enterprise value (value of debt in the business minus cash in the business) of €250 million. Magnificient Diagraph Sdn Bhd, which held Carrefour, was later renamed AEON BiG.
Incidentally, Shafie worked with the Carrefour group for 17 years — from 1996 to 2013. He was the CEO of Carrefour Malaysia from February 2006 to June 2009.
Read also: