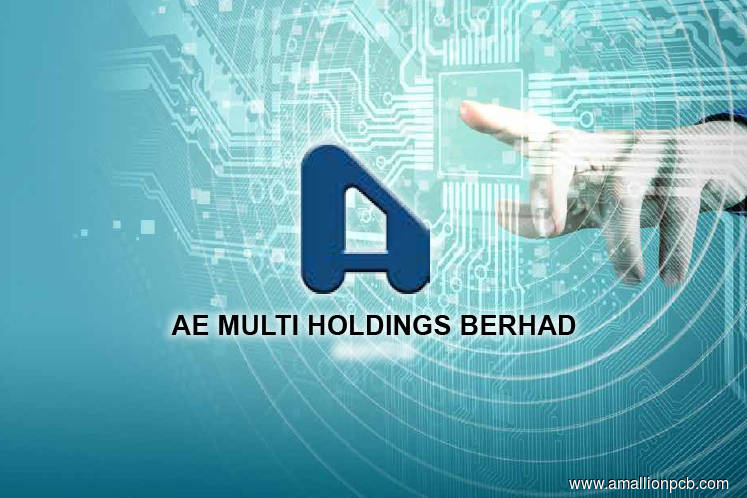 KUALA LUMPUR (May 2): Printed circuit board manufacturer AE Multi Holdings Bhd saw nine million of its shares — representing a 3.01% stake — traded off-market today, for a total of RM1.35 million.
Bloomberg data showed the transactions were made in two blocks of 6.14 million and 2.86 million shares this morning, all at 15 sen apiece, matching its closing price in the open market today.
The parties involved in the transactions were not immediately known.
However, the group had said on April 24 its executive chairman Yang Wu-Hsiung, managing director Yang Chao-Tung and executive director Yang Chueh-Kuang, as well as two of its other principal officers plan to deal in its securities during its close period.
Recently, AE Multi's single largest shareholder Ace Credit (M) Sdn Bhd bumped up its stake to 26.01%, from 19.84% previously.
This came after Ace Credit acquired 18.46 million shares — representing a 6.17% stake — in the Taiwanese-controlled group through an off-market transaction on April 20, from its second largest shareholder then, Lim Teck Seng.
The transaction, done at a total RM2.49 million, resulted in Lim ceasing to be its substantial shareholder. Lim, who is also deputy managing director of JF Apex Securities Bhd, first surfaced as AE Multi's substantial shareholder in August 2017.
Shares in AE Multi edged up half a sen or 3.45% to close at 15 sen each, giving the loss-making group a market capitalisation of RM44.91 million.