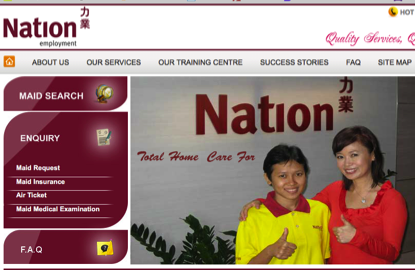 SINGAPORE (July 8): Advancer Global, the manpower solutions and facilities management provider, will list on the secondary Catalist board on July 11, at an IPO price of 22 cents.
The group is issuing 43 million new shares out of which 41 million to be placed to private investors, and the remaining 2 million will be open to the public for application. The offer will close on July 9.
Advancer Global has three main business segments: employment services, cleaning and stewarding, and security services. The employment services business sources, employs and trains foreign domestic workers for households under its "Nation" brand, while it sources and employs foreign works for corporations and organisations through its subsidiary, Enreach.
Advancer also provides cleaning and stewarding services under its First Stewards, Master Clean and World Clean subsidiaries, and provides pest control through Unipest. Finally, it also provides manpower for security solutions and services for commercial, industrial and residential properties.
The group expects to raise $7.5 million in net proceed. It intends to use $6.4 million to expand its business in to complementary services and overseas markets, $0.3 million for branding and marketing activities, and the remainder for general corporate and working capital purposes.
PhillipCapital's analyst Soh Lin Sin recommends investors subscribe to the IPO, given that the group's three business segments are all profitable and provide recurring income. Favourable business trends such as an ageing population and government concessions for families with elderly or young children will also benefit the group's business.
Furthermore, while the group does not have a fixed dividend policy, it intends to declare and distribute dividends of at least 50% of earnings for FY2016, FY2017 and FY2018. Soh estimates, based on the group's secured order book of $43.1 million as at June 2 and FY2015 net profit margin of 9.8%, the payout would represent a dividend yield of 5.5%.
See Maid, cleaning and security services company seeks Catalist listing