This article first appeared in Personal Wealth, The Edge Malaysia Weekly, on August 20, 2018 - August 26, 2018.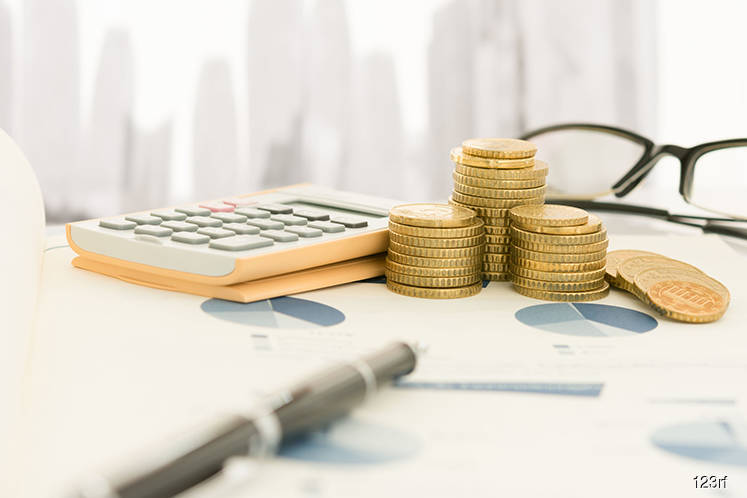 Making sense of the adult world may be confusing to university students who are about to graduate or those who have just started work, especially when it comes to finances. How much of their monthly income should they save? How do they get into investing?
While financial literacy is now a component of the national curriculum, many Malaysian adults have to rely on their own efforts and initiative to acquire this knowledge, either by listening to the experiences of others or through trial and error.
But this demographic — the 25 to 44 age group — is reportedly the biggest among those who have been declared bankrupt in the last five years. According to the OECD's 2016 report on financial literacy, Malaysia ranked 20th out of 31 countries that were tested on financial knowledge, attitudes and behaviour.
Many experts believe that financial education should be a lifelong programme, with different modules taught at different stages of life, instead of only teaching children some concepts. After all, those who were exposed to financial literacy in school may not remember the lessons after they graduate. On the other hand, young adults would probably find financial education more relevant to their lives.
Dr Loke Yiing Jia, a researcher with Universiti Sains Malaysia, who has studied financial literacy among Malaysian adults, says it is not just the content of financial education that is important. "The timing of when it is taught in a person's life also makes a difference. The problem is, once a young adult leaves the structured world of school, it is hard to compel him to attend financial education courses unless employers [include them as part of the employees' professional development]. But is it the responsibility or is it in the interest of the employers to do so?"
She adds that financial education should not be seen as an academic subject but a life skill. "I think that financial education is important. Companies should put it as part of their Continuing Professional Development (CPD) programmes.
"Financial education should be a lifelong thing. We have different financial needs at different stages of our lives, so financial education has to start at a young age, with a different emphasis given at each life stage."
The government agency responsible for promoting financial education among Malaysian adults is the Credit Counselling and Debt Management Agency (AKPK). When the agency was established in 2006, it only offered counselling and debt management services to loan defaulters.
"But over the years, we saw that 46% of the people who got into this programme had poor financial planning skills. AKPK was known as the place people come to when they have financial problems, but we want to do more," says Nor Fazleen Zakaria, general manager of the agency's operations division.
"We also want to be able to prevent people from getting into financial problems in the first place. That is why today, AKPK is very committed to its efforts to provide financial education to the public."
The agency has modules for university students, graduates who about to enter the workforce, adults who are interested in starting a family and those who want to plan for retirement. All these modules will be uploaded online in the near future. Up to 34 institutions of higher learning currently offer its Personal Financial Management (PFM) module, which is accredited by the Malaysian Qualifications Agency.
"Our wish is to have the PFM module taught in all universities, public and private. Different universities apply it differently — some make it an elective subject for accounting or business students only while others allow AKPK to give a two-hour talk on cash flow and budgeting," says Nor Fazleen.
"Money management is a living skill applicable to people from all walks of life — young or old, professionals or otherwise. There should be a point in your life when you learn about managing your money and the different kinds of debt that you will be exposed to when you start working. This should be taught from young."
After all, many young adults probably get offers of credit from various institutions when they start working. Also, their peers may try to sell them insurance, unit trusts or money games that promise quick returns.
"We have seen instances where fresh graduates were offered hire purchase loans on the pretext that a car is a necessity. We are worried that if they commit to a new loan immediately after they start working, they may not have sufficient cash flow for their monthly living expenses and, more importantly, to save money for their financial goals such as getting married, buying a house or going on holidays," says Nor Fazleen.
Also, buying a car comes with other incidental expenses such as petrol, road tax and regular maintenance, she adds. "With numerous loans and credit cards offered by credit providers in the market today, young people could be easily tempted to spend more money than they actually have. Hence, they need to be educated on money matters so they can make comparisons, do some research and seek advice from family and friends. This will result in them making good financial decisions for themselves."
What adults should know about financial education
While schoolchildren learn to calculate things like compound interest and manage their limited allowance, university students — who may be living alone for the first time in their lives — could be taught how to manage their monthly expenses and study loans, say experts.
Loke suggests that tertiary students be taught in two phases. "The first should be just as they enter university because they have just left home. It is the initial part of managing finances on your own. But just before they step out, during their final year, they should be educated on things like loan contracts because they will be applying for car loans, for example. They should also be educated on what it means to be a guarantor as it can be very risky for them," she says.
AKPK's module for tertiary students focuses on cash flow management, budgeting and savings, internet banking and debt management issues while the Entering Workforce module exposes participants to different types of debt. At that stage, they are nudged to think about financial planning for the long term such as when they want to have a family.
"Financial education is critical to this age group as they are in transition from being dependent to independent in personal financial management. This module is more to deliberate on the fundamental terminologies and the importance of productive borrowing to help participants enhance their future net worth, understand the intricacies of debt and cultivate a wise practice in managing debt. It also introduces the fundamentals of investing and the importance of insurance for protection," says Nor Fazleen.
The next module is for those starting a family. It educates the participants on what a healthy debt ratio is and how to reduce their debt commitments so that they can plan for retirement. There is also emphasis on making suitable investments to provide passive income upon retirement.
AKPK's workplace financial education programmes are popular at public institutions and are tailored to the employees' needs. Nor Fazleen hopes that more employers will understand the importance of personal financial management.
"Employers should understand the importance of good financial health. AKPK can come in and do solutions-based programmes for their employees, such as a debt management programme, so they can become more productive and effective employees," she says.
Parents should also play a role in disseminating financial education to their children as studies have shown that a child's experience in money matters is very important, says Loke. "The family financial socialisation process is very important. There are various types of parenting workshops, but rarely are there workshops that teach parents to raise financially savvy kids," she adds.
"How parents view money and how they discuss financial matters with their children are subtle ways for the children to pick up financial skills. Children whose parents discuss financial matters with them or talk about things like how to invest, have a better grasp of financial issues when they grow up."
Loke says more needs to be done to transform financial education so that it addresses behaviour, rather than just delivering paper-based knowledge. "Those with more financial knowledge tend to budget. But we have found that financial knowledge alone does not guarantee that you will not get into financial distress," she adds.
"It is not just your knowledge, but your attitude and behaviour that are the missing parts, that are hard to address. How do you educate consumers on that? They may know how to calculate interest rates, but how do you educate consumers on controlling instant gratification or the importance of planning for the long term?"
One way is via workshop-style lessons, says Kevin Neoh, a financial planner with VKA Wealth Planners Sdn Bhd. "It allows participants to interact during the learning process and see things from their personal perspective. For instance, when they do a personal cash flow or net worth statement, it steers their focus to their personal financial situation. If this produces awareness and urgency, it may help to keep certain behaviours in check and promote a better attitude towards managing their financial affairs."
For adults with specific financial goals, they can approach financial planners who are able to help them invest and grow their wealth. The objectives are different from those of AKPK as the agency focuses more on cash flow management, says Nor Fazleen.
"For example, we will see if you have over-borrowed and advise you on where you could possibly cut down on expenditures. At AKPK, we say that you need to plan your finances, live within your means and track your cash flow every month. And if there are any signs of distress, seek help early from legitimate institutions. When it comes to investments, make sure you invest with legitimate sources and institutions."
Becoming money smart
There are many parties that offer free financial education workshops for adults. The Credit Counselling and Debt Management Agency (AKPK) offers free financial counselling to adults and literature on financial education. The Malaysian Financial Planning Council (MFPC) and Financial Planners Association of Malaysia (FPAM) conduct workshops and roadshows.
MFPC president Michael Kok Fook On says its research has found that many Malaysian youths aged between 25 and 45 have been declared bankrupt because of their car, house or credit card loans. Getting involved in betting games and borrowing from loan sharks have also become huge problems.
"Initially, we offered financial education to adults, but we found out that it is important to catch them before they leave college and start work. So, for the past few years, we have run 10 to 15 workshops a year in universities. The most important part of financial planning, in addition to learning how to save, is learning how to spend because this is where they get themselves caught in unnecessary expenses. We also show them how to invest," says Kok.
MFPC also regularly holds public workshops for youth. Many of the students who attend the workshops have a financial degree, but Kok hopes that students with other degrees will also be exposed to financial education.
The basic financial knowledge of saving at least 10% to 20% of your monthly income and setting money aside before spending have to be learnt, he observes.
Meanwhile, certified financial planners can help those with specific financial goals. The cost depends on the complexity of their needs and ranges from about RM500 to more than RM10,000.
Some licensed financial planners charge fees, some earn commissions from selling financial products and some do both. Clients should identify the types of services they want, says Raymond Tay, wealth planning director at Phillip Wealth Planners Sdn Bhd.
"It is important for consumers to identify which type of licensed financial planner is bona fide and able to help them meet their financial needs. They should also assess whether the charges quoted are within their budget and whether the advice and solutions recommended warrant a financial plan or merely a product-inclined solution that meets existing needs," he says.
There are many financial education providers out there. For instance, Abu Ayubul Ansari is a financial education coach based in Singapore and Malaysia. He uses Robert Kiyosaki's Cashflow game to educate adults on investing and has set up a Money Mechanic Club at Universiti Putra Malaysia.
"The club has three goals — the members of the club will have no debts by the time they graduate, they must have minimum savings of RM10,000 and if they have ideas and are smart enough to start a business, we will guide them during university," says Abu.
He uses these methods because people often have the misconception that financial education is boring. "They think it is all about numbers. That is the reason I created a fun and interactive course," he says.